Endangered Species in the Sahara Desert
A Scripted Freelance Writer Writing Sample
The Sahara Desert covers the northern regions of Africa, stretching across 13 countries, from the Atlantic Ocean to the Red Sea. It is the largest hot desert in the world; only the frozen waste of the Antarctic is bigger. While the Sahara includes the vast sand dunes commonly seen in movies, it also includes rocky plains, mountains, dried riverbeds and one permanently flowing river -- the Nile. Despite the harsh desert heat, a number of animal species live in the Sahara. However, due to human encroachment, hunting, drought and loss of habitat, several species are on the brink of extinction.
Subscribe for the latest in Content Marketing & Freelance Writing!
---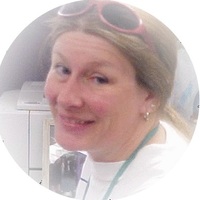 Cannon Beach, Oregon, United States •
Ruth de Jauregui was originally trained as a graphic artist and began writing while working as a book designer for Bill Yenne at American Graphic Systems. While working for Bill, she wrote her first two books, "Ghost Towns" and "100 Medical Milestones That Shaped World History." de Jauregui's latest book is "50 Fabulous Tomatoes for Your Garden." It is the first of a series of full color gardening ebooks that provide the history, description and seed or plant sources for the featured plants. It also has a how to grow section with information on germinating, transplanting, watering and fertilizing the tomatoes. She also wrote "The Soul of California - Cooking for the Holidays," which features her own California Soul recipes for Thanksgiving, Christmas, New Years and Super Bowl Sunday. While working on her latest books, she continue...
Power your marketing with great writing.

– Start your 30-day free trial today!
Start Free Trial
While you're here, have you tried Scripted lately?
Used to be a member, but moved on? Heard of it, but never signed up? The current iteration of Scripted will amaze you! Streamline your content writing efforts and build your own team of high-quality writers. It's all you need for content writing. Try it free today and meet your next favorite writer or writers!
Scripted's talented community of freelance writers have a variety of expertise and specialties. While many of our customers hire writers to execute their content marketing strategy, our writers deliver high-quality content in many formats. You can find content writers, blog writers, ghostwriters, and SEO writers all with experience in your niche.
Other content marketing examples from Ruth d
You're on your way home from the rink and suddenly your nose starts running and your eyes wat... Read More
Sustainable methods to improve the garden without negatively impacting local flora and fauna incl... Read More