Hire Scripted Freelance Writer Ruth deJauregui Today!
Ruth deJauregui is an experienced freelance writer in the industries.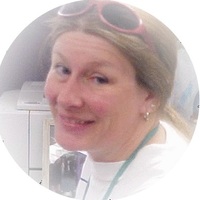 Cannon Beach, Oregon, United States
Writer for over 6 years
Last online about 2 years ago
Customer Ratings:
Ruth de Jauregui was originally trained as a graphic artist and began writing while working as a book designer for Bill Yenne at American Graphic Systems. While working for Bill, she wrote her first two books, "Ghost Towns" and "100 Medical Milestones That Shaped World History." de Jauregui's latest book is "50 Fabulous Tomatoes for Your Garden." It is the first of a series of full color gardening ebooks that provide the history, description and seed or plant sources for the featured plants. It also has a how to grow section with information on germinating, transplanting, watering and fert...
Hire Ruth