Don't Be Fooled by the Cost of the ACA This Year
A Scripted Freelance Writer Writing Sample
HR leaders at large firms knew that in 2016 compliance with health care regulations wouldn't be inexpensive or easy. Affordable Care Act (ACA) compliance cost projections for the 2015 reporting season reflected this fact. According to the Society for Human Resource Management (SHRM), 33 percent of employers predicted 2016 would be the most expensive year for compliance efforts because of reporting, disclosure and notification requirements. With the excise tax on high-value health plans, also known as the Cadillac tax, set to take effect in 2020, the 2015 reporting season presented steep learning curves for many organizations.
Here, we explore whether HR leaders' ACA cost estimates were accurate in 2016 and whether compliance proved more challenging than expected.
ACA Compliance Budgets in 2016
Few HR leaders doubted that ACA compliance would take a fair amount of effort in 2016. According to SHRM, in addition to the Cadillac tax, the predicted costliest actions between 2016 and 2018 are as follows:
Administrative functions
Reporting costs
Disclosure and notification requirements
The resources required to comply during the 2015 reporting season have led to structural changes at some HR organizations, according to SHRM. Some businesses have appointed official ACA compliance managers, and many could have larger ACA compliance cost projections for the 2016 reporting season.
ACA Challenges in 2016
Regardless of where your specific organization fell in terms of costs, few HR leaders would likely describe the 2015 reporting season as a simple experience. Even if your organization didn't need to make any adjustments to employee contributions in order to meet affordability criteria, you may have experienced issues with your infrastructure. Common struggles for employers could have been related to reporting compliance and the necessary infrastructure. At some organizations, this might have included the following difficulties:
Knowing what to report to the IRS
Accessing data from warehousing systems
Collecting data
Data quality
Too much focus on meeting basic requirements because of insufficient infrastructure means some organizations may not have been able to comply with more complex requirements. Requirements that could fall to the wayside if there are data retrieval issues include written notification of plan cancellations if employees commit fraud or compliant notification of patient protections.
ACA Compliance Costs in 2017
Few HR leaders are willing to publicly reveal how their ACA compliance spending stacked up to their initial budget, but most will agree that 2015's reporting season offered invaluable lessons for the future, despite the IRS' reporting extension. While the Cadillac tax is no longer lurking around the corner, HR leaders are entering 2017 with a better understanding of the kinds of financial and technological resources they'll need to comply. And for employers that choose not to file but should have, this year, the IRS has started sending out Requests for Employers Reporting of Offers of Coverage of Health Insurance Coverage (Forms 1094-C and 1095-C) to employers that they think may have been Applicable Large Employers (ALEs) in 2015, but the IRS has yet to receive the returns. These need to be responded to within 30 days.
Determining employee eligibility and meeting reporting requirements is challenging, and employers can face expanded risk exposure if their data is unavailable or inaccurate. For the upcoming year, ensuring you have the right HCM systems in place to meet complex requirements with accuracy is critical.
Subscribe for the latest in Content Marketing & Freelance Writing!
---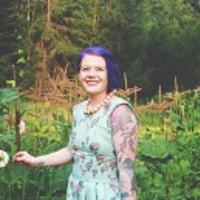 Port Angeles, Washington, United States •
Jasmine Henry is a Seattle-based freelance writer, with specialties in technology, analytics, software, and related fields. She holds a MS degree in Informatics & Analytics, and a Graduate Certificate in Health Care Informatics from Lipscomb University in Nashville, TN. Her work has appeared on Forbes, HP Nucleus, IBM Big Data Hub, Time, ADP Spark, Reuters, and more.
Power your marketing with great writing.

– Start your 30-day free trial today!
Start Free Trial
While you're here, have you tried Scripted lately?
Used to be a member, but moved on? Heard of it, but never signed up? The current iteration of Scripted will amaze you! Streamline your content writing efforts and build your own team of high-quality writers. It's all you need for content writing. Try it free today and meet your next favorite writer or writers!
Scripted's talented community of freelance writers have a variety of expertise and specialties. While many of our customers hire writers to execute their content marketing strategy, our writers deliver high-quality content in many formats. You can find content writers, blog writers, ghostwriters, and SEO writers all with experience in your niche.
Other content marketing examples from Jasmine H