Doctor Strange Receives A New UK Release Date
A Scripted Freelance Writer Writing Sample
Doctor Strange Receives A New UK Release Date
It looks like the UK release date of Marvel Studio's Doctor Strange has moved a few days ahead of schedule. Though previously set for release on October 28, 2016, a tweet from Marvel UK & Ireland official account reveals a new date of Tuesday, October 25.
"The UK release for Marvel's # DoctorStrange moves forward. Catch it in UK cinemas from Tuesday 25th October!"
The original UK release date was already set a few days before the American release date of November 4. Now, though, those UK fans will be able to see the film even earlier than the Australian release date of October 27. It's not uncommon for Marvel to release a movie overseas first. They did the same with Captain America: Civil War, and it worked out well for the studio, allowing them to generate much more hype ahead of its debut in the States.
There may also be some clues pointing to the movie's runtime. An Event Cinemas page has it listed at 130 minutes. While it's important to note that the rumor is not confirmed, as there is no official word yet as to the movie's length, the number Event Cinemas has is reasonable for an Marvel Cinematic Universe movie. Some, like Captain America: Civil War, run longer (147 minutes). Others, such as Guardians Of The Galaxy, run a bit shorter (121 minutes). Doctor Strange winding up in the middle of that range would make plenty of sense.
Doctor Strange will star Benedict Cumberbatch in the title role, and feature Chiwetel Ejiofor, Rachel McAdams, Benedict Wong, Benjamin Bratt, and Mads Mikkelsen.
---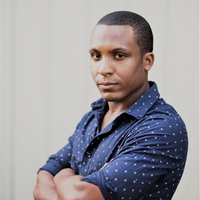 Richmond, Virginia, United States •
Dwight H. is an experienced freelancer writer with a diverse creative background that includes visual arts, photography, graphic design, and music. After years working as a graphic designer and printing specialist, he transitioned to writing on a full-time basis. He is currently a regular author for several websites in the technology, entertainment, and culture fields. He also works as a contributor-for-hire for various blogs and businesses.
Customer Ratings: