Creating a Data-Driven Organization Depends on a Data-Driven Culture
A Scripted Freelance Writer Writing Sample
Data Strategy and Business Intelligence aren't really about data; they're about the way data is used. The end goal isn't more silos, with a team that owns the data, the process, and its value. The end goal is a data-driven culture where everyone sees the value in data, understands the importance of collecting good data, has access to the data, and uses the data to support decision-making.
That culture is a total transformation of the way things work in many organizations, where data is owned by the department, or even the person, who collected it, and responsibility for making sure the data is good data lies with the person using it, not the person gathering it.
Creating that big of a transformation doesn't happen easily; you need to find ways to break through the silos and the barriers. Kelle O'Neal of First San Francisco Partners shared a five-step process to transform an organization's culture into a data-driven culture at the DATAVERSITY® Enterprise Data World 2016 Conference.
Data Is (Not) Just a Byproduct
One of O'Neal's key points is that:
"One of the things that is the biggest issue is getting people to change and getting people to think from a data-centric approach, and to think about data as a core part of their job regardless of whether they are the person at the front desk entering the visitors into the security system or whether they're a data analyst or they're the Chief Data Officer."
She pointed out that normally, "To the rest of your organization data is just a byproduct. They don't think about data as being so important." Employees work on doing their job function. Collecting data and ensuring that the collected data is quality data isn't a normal part of their job. It's not so much that they don't care about the data; it's that they don't even think about the data.
In order to make them care, there needs to be a compelling message that makes employees believe that it's important to be a data-driven culture.
---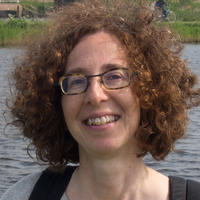 My mother was an English teacher and loved puns, so wordplay has been part of my life as long as I can remember. I loved both reading and writing, but when I discovered science fiction my interests shifted to technology. I received my undergraduate degree in Computer Science from Cornell University and an M.S. in Computer and Systems Engineering from Rensselaer Polytechnic Institute. I put my skills to use as a software developer and project manager for a defense consulting firm, a major telecommunications company, and one of the largest financial institutions in the United States. I never stopped playing with words during my programming years. I wrote short stories and scripts in my spare time, collecting rejection slips and a few published credits along the way. Today, I focus on delivering documents that communicate my clients' me...
Hire Elissa G