"Cheski Socks" - Socks Not Even Your Beautiful Baby Can Kick Off
A Scripted Freelance Writer Writing Sample
It would be nice if babies could talk, if only because they could finally answer the question, "where did your socks go?" Every parent knows what it's like finding their baby's socks in the strangest places, having to painstakingly refit them over their feet, only for them to magically disappear again and again.
Enter Cheski socks.
Cheski socks are made by parents, for parents. Our patent pending design is large enough to fit over your baby's shins and stay in place no matter the kick, and their premium quality cotton blend ensures they will last long enough not to be outgrown.
-Why I Needed Cheski Socks
After my daughter was born, I was met with all the unexpected challenges every parent knows. A lot of them are just part of the job, but one I knew could—and should—be easier to manage, was my baby's socks constantly falling off. My house was plagued by loose socks that either my daughter had kicked off, or simply fallen off because of poor design. The last thing a new parent needs is another reason to be stressed. I wanted to create a sock that didn't fall off. In designing a longer sock that stays in place, I also found a sock that kept my baby's shins warm, and were easier to find when they got lost. The Cheski Sock Company formally launched and debuted at the ABC Kids Expo in September 2014.
-Why "CHESKI?"
It was probably because her feet were cold…but after our daughter Francesca was born, she would always wake up between the hours of 3 and 4 am. We spent the entire first month just trying to get her to go back sleep You've been there. One of the ways my husband would try to lull her back to sleep was by pleading with her using different nicknames—Franny, Cheska, FRANCH…Cheski stuck.
-Customer Testimonials
"Cheski socks are so cute. I love that I don't have to worry about keeping my daughter's feet warm any more. They are perfect on their own and under her PJs." —Miriam Lowe
"After trying Cheski socks, I re-tried other socks I already had. There is NO comparison. Within minutes the other socks had slid off! I would very much recommend Cheski socks!" —Julie Hart
"I absolutely love Cheski Socks. Congrats on making such a fantastic product." -—Jen Tedesko
---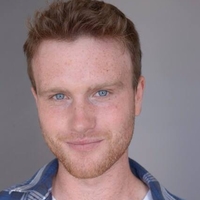 I'm a screenwriter based in Los Angeles. I knew I wanted to work in television and film when I was a kid glued to the screen. I loved everything about the stories I was being told, but another thing that piqued my interest, even as a child, were those tiny little movies being shown in between my program. Commercials fascinated me because they were a true test of efficiency. How concise, engaging and provocative can you be in 30 seconds or less? What will you tell me that will make me want to buy one product over another? I've been a student of these little movies for as long as I can remember, and that study has naturally drawn me to this kind of writing. I'd love to use what I know to help you get the word out about your business. I'll make sure that word is concise, engaging, and provocative.
Customer Ratings:
Power your marketing with great writing.

– Start your 30-day free trial today!
GET STARTED
Other content marketing examples from Harry D
IRVING, TX — During a brief Q&A at a museum groundbreaking ceremony this week, former President G... Read More