Check Out the 10 Most-Win College Football Teams In NCAA History
This is a writing sample from Scripted writer KT Hall
If you ever thought college football rivalries were big, you should check out some of the college teams with the most wins.
Penn State Nittany Lions (856 wins)
The Penn State Nittany Lions play college football for Pennsylvania "Penn" State University competing in the NCAA Division 1 football subdivision. They're also a member of the Big Ten as of 1994. The Nittany Lions have had two consensus national championships, one in 1982 and the other in 1986. They've also had three Big Ten championships in 1994, 2005 and then in 2008.
Which coach had the worst season, losing the only game he coached and giving him a .000 winning percentage? It was John Hart, with the Oklahoma Sooners.
9. Harvard Crimson (857 wins)
The Harvard Crimson play NCAA Division I football at Harvard University. Known for one of the oldest football programs in history, the sport has been played here since it started in 1873. With 9 national championships and 20 Hall of Fame inductees, Harvard ranks as one of the highest winning teams in college football history.
Ready for the team with the longest winning streak? It's #8 with 47 straight victories…
Oklahoma Sooners (861 wins)
The Oklahoma Sooners represent the University of Okalahoma or OU and play NCAA Division I football at the Gaylord Family Oklahoma Memorial Stadium located in Norman, Oklahoma. They are also a member of the Big 12. The football program started in 1895 and became one of the most successful. With 7 national championships, 45 conference related championships, 154 All Americans and 5 Heisman Trophy winners, they've also had 23 coaches and players inducted into the College Hall of Fame.
Know two teams with 10 undefeated seasons? Check out #7 and #6…
Alabama Crimson Tide (862 wins)
The Alabama Crimson Tide plays NCAA Western Division I football for the University of Alabama. Currently coached by Nick Saban, they are known as one of the most decorated team in football history. They had 10 undefeated seasons, 9 perfect seasons and have had 11 division titles.
Can you name the Heisman Trophy winner who was referred to as the "Player of the Century"? Hint: His number was retired in 2006 and he can be found under #5…
Ohio State Buckeyes (874 wins)
The Ohio State Buckeyes play NCAA Division I football at Ohio State University in the Eastern Division of the Big Ten. The Buckeyes have been playing since 1922 at Ohio Stadium in Columbus, Ohio.
Rivalries have been with schools including Michigan, Illinois and Penn State.
Know the team with 880 wins and 46 conference championships? It's up next…
Nebraska Cornhuskers (880 wins)
The Nebraska Cornhuskers play NCAA Division I football at the University of Nebraska. In their 126 year history, they've won over 880 games. Nebraska is noteworthy for winning the most games against their Power Five opponents. They've won 46 conference wins, 5 national championships and 3 national championship wins were in four seasons.
Do you know the team that was valued at $805 million? It's up next…
4. Texas Longhorns (886 wins)
The Texas Longhorns play NCAA Division 1 football under current coach Charlie Strong at the University of Texas at Austin. Games are played at the Darrell K Royal Texas memorial Stadium located in Austin, Texas. The Longhorns valued at one point at $805 million, have been playing since 1893. They've been ranked as the most prestigious college football team since the 1930s. Their all-time record (as of the end of 2015) is 886-346-33. They've also had 108 winning seasons, 23 seasons with 10 or more noted wins, and 9 seasons where they were undefeated. The Longhorns have also had 129 players to be named All-American with two Heisman trophy winners, Earl Campbell and Ricky Williams.
Which coach was referred to as the "Father of American Football" and was inducted into the College Football Hall of Fame? Find out next…
Yale Bulldogs (890 wins)
The Yale Bulldogs play NCAA Division I football at Yale University. They have been playing since 1872 and have acquired 27 national wins, they note having two of the first three Heisman Trophy winners, Clint Frank and Larry Kelley, they've had 100 All Americans, 28 College Football Hall of Fame inductees which include the "Father of American Football" Walter Camp, as well as coaches like Amos Alonzo Stagg, Tadd Jones, Howard Jones and Carmen Cozza.
Know the team with 7 Heisman Trophy winners? They're up next…
Notre Dame Fighting Irish (899 wins)
The Notre Dame Fighting Irish is a NCAA Division I football team that plays at the University of Notre Dame in Notre Dame, Indiana. Coached by Brian Kelly, the team plays at Notre Dame Stadium for about 81,000 cheering fans during home games. The Fighting Irish are known for having the highest winning percentage and holding 13 national wins in the NCAA football program. Notre Dame has 7 Heisman Trophy winners, 97 All Americans, 50 members in the College Football Hall of Fame, and 486 players (second to USC), selected by NFL teams for the draft.
Ready for the all-time winning team? Drum roll please….
Michigan Wolverines (924 wins)
The Michigan Wolverines play NCAA Division 1 football at the University of Michigan at Michigan Stadium. Noted as having the most all-time wins behind Notre Dame, Michigan began their program in 1879 and joined the Big Ten a few years later. The Wolverines have had 9 head coaches inducted into the College Football Hall of Fame, and are now under Coach Jim Harbaugh, a former quarterback. 78 players have gone to the College Football Hall of Fame. 3 players have won the Heisman Trophy, Desmond Howard, Charles Woodson and Tom Harmond.
Michigan State has shown they've got what it takes for the #1 slot, but with rival teams so close behind them, time will tell if the Wolverines can keep up their wins as Michigan and Notre Dame have the most elite college programs and winning percentages.
Written by: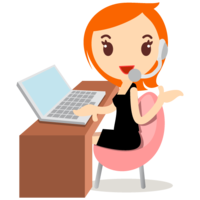 If you're like me, you can't stand "stuffed content" and "word fillers". When you're ready to hire an efficient writing service with proven results, contact me. My name is KT and as a freelance writer, my services include email newsletters, press releases, articles, blogs, sales copy, ebooks, Twitter feeds, Facebook posts, SEO content, product descriptions, white papers, and landing page content. Industries that I work in include gaming, finance, parenting, travel, real estate, marketing, compliance, B2B, B2C, and several other areas. My clients include Keller Williams Realty, Turtle Air...
Hire KT H