Challenges in Data Science: How to Better Organize Enterprise Components
This is a writing sample from Scripted writer Elissa Gilbert
How do Data Scientists fit into an organization? How is the role of a Data Scientist different from the role of a Data Engineer? How should the Data Science team be organized to create the most value for the business?
Those are questions companies are struggling with as they begin to incorporate Big Data, Analytics, and Data Science into their technology organizations. The Enterprise Data World 2016 Conference provided insight into the topic at a panel discussion, Organizing for Enterprise Data Science. The panel included Chris Bergh from DataKitchen, John Akred from Silicon Valley Data Science, and Tim Berglund from DataStax, and was moderated by April Reeve fromReeve Consulting LLC.
Defining a Data Scientist
The panel began with the most basic questions, what does a Data Scientist do? What are the skills needed? Where can you find people with those skills? Reeve started the discussion by presenting the common Venn diagram of Data Scientist skills, showing they need hacking ability, subject matter expertise, and statistical skills. These skills support the roles of Data Scientists in researching the possibility of predicting behavior, introducing new data sources, performing analysis, proposing and validating predictive models, and developing prototypes of predictive solutions.
While performing those functions requires development skills, math and statistical knowledge, and business expertise, Bergh pointed out that it's difficult to find people with all these skills. On the other hand, there is lots of incentive for people to develop these skills now: "It's the sexiest job of the 21st century. The alpha nerds nowadays are Data Scientists."
When Reeve suggested that the definition was too broad and that these skills couldn't usually be found in a single person, Bergh agreed, adding, "I don't think it's too broad; I think it's aspirational. I think your team should have all these skills as opposed to one person."
Written by: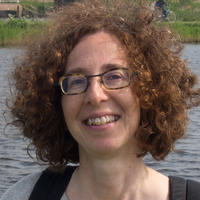 My mother was an English teacher and loved puns, so wordplay has been part of my life as long as I can remember. I loved both reading and writing, but when I discovered science fiction my interests shifted to technology. I received my undergraduate degree in Computer Science from Cornell University and an M.S. in Computer and Systems Engineering from Rensselaer Polytechnic Institute. I put my skills to use as a software developer and project manager for a defense consulting firm, a major telecommunications company, and one of the largest financial institutions in the United States. I neve...
Hire Elissa G