Can Avocados Be Grown Sustainably?
A Scripted Freelance Writer Writing Sample
Sustainable methods to improve the garden without negatively impacting local flora and fauna include mulching, drip irrigation and biological pest control. After setting up a sustainable system, you can spend less time weeding and more time enjoying your garden and orchard. In the warmest areas of the United States, in United States Department of Agriculture plant hardiness zones 9b to 11, gardens include tropical fruits such as the Persea americana, the avocado tree. Native to southern Mexico, avocado trees thrive in Mediterranean climates when provided sufficient water and wind protection. Avocados respond well to sustainable gardening, as several techniques reflect their original growing conditions in Mexico and South America.
---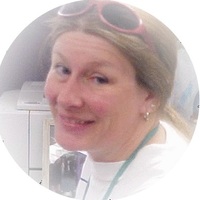 Ruth de Jauregui was originally trained as a graphic artist and began writing while working as a book designer for Bill Yenne at American Graphic Systems. While working for Bill, she wrote her first two books, "Ghost Towns" and "100 Medical Milestones That Shaped World History." de Jauregui's latest book is "50 Fabulous Tomatoes for Your Garden." It is the first of a series of full color gardening ebooks that provide the history, description and seed or plant sources for the featured plants. It also has a how to grow section with information on germinating, transplanting, watering and fertilizing the tomatoes. She also wrote "The Soul of California - Cooking for the Holidays," which features her own California Soul recipes for Thanksgiving, Christmas, New Years and Super Bowl Sunday. While working on her latest books, she continue...
Hire Ruth d