Bloomsburg, PA
A Scripted Freelance Writer Writing Sample
Living in Bloomsburg, you may have to get used to some cold winters, but who doesn't like a magical sprinkling of snow from time to time? Bloomsburg is home to Bloomsburg University and, as a college town, there's more going on than in other towns of comparative sizes. So, you can live in a small town environment without having to give up on art and culture. Renting in Bloomsburg Finding a home for rent in Bloomsburg isn't too different from finding rental properties elsewhere, so if you've done it before, you probably know the ropes. However, it never hurts to be ready for anything, especially when you're trying to secure your dream home. How Long Will it Take? The amount of rental properties in Bloomsburg is much higher than both the national and state average. More rental homes on the market means that it should take you less time to find a suitable apartment or house rental. We'd recommend starting your search around four weeks before the date you want to move. However, it's important to note that Bloomsburg University's academic year starts in August, so you might have more competition for properties around this time, as students look for off-campus digs. What Will I Need to Do? The rental process can vary, but your landlord or realtor will be able to talk you through the steps. Normally, you'll need to be approved before moving in. This is merely a formality to make sure you can afford the property rentals and will be a trustworthy tenant. Generally, you'll need to show them some ID, proof of income, your credit history, your rental history and any references that might be of use. Once you've been okayed, you'll be asked to sign a tenancy agreement, to set out the rules of your lease. How Much Will it Cost? You won't need to rob a bank to be able to afford to move into a new home, but you will need to have a bit of spare cash. Most landlords require the first month of rent upfront, plus a security deposit. The deposit amount can vary, but is generally larger if you plan on keeping a dog or cat in pet friendly apartments or houses. Bloomsburg Neighborhoods Bloomsburg was first settled in 1772 and, like most old towns, has some variety from neighborhood to neighborhood. Central areas tend to have more historic properties, whereas outlying areas are mostly newer, built as the town grew outward. Fernville: This neighborhood is quite far from the center of Bloomsburg, so it's not very walkable and lacks amenities. However, there's much more green space and homes tend to be larger. Columbia: There are a good amount of apartment homes and townhouses in this area. Although not right in the center, it's still near to some shops and restaurants, and is quite convenient for pedestrians. Downtown Bloomsburg: This area is right in the center of town and is close by to most of Bloomsburg's shops, eateries and other facilities. This is a historic area, with most properties built before the 1940s, though some are significantly older. While you might find a character property, you may not have much in the way of a yard or outdoor space. Life in Bloomsburg One thing's for sure when you live in Bloomsburg: if you find yourself bored, it's nobody's fault but your own. There's more than enough to do on any day of the week. Antiquing As a historic town, Bloomsburg and its surrounding areas are fantastic places to go antiquing. You can often find gorgeous pieces that will not only look amazing in your new home, but are direct links to the past. Some of the best spots for antiques in Bloomsburg include Alice and Dots on East Main Street, The Red Mill on Red Mill Road and Lavender and Old Lace on Lightstreet Road. Town Events A number of events take place in Bloomsburg throughout the year, which can be great fun to attend or even to help organize. The Bloomsburg Fair is perhaps the biggest of the year. This annual agricultural fair has been taking place since 1855. It's the largest of its kind in all of Pennsylvania and attracts hundreds of thousands of people each year. Along with the usual livestock and produce displays, there's live music, comedians, fairground rides, a demolition derby, food stalls and much more. Other popular town events include the Renaissance Jamboree and Town Park Festival. Bloomsburg Theatre Ensemble The town is lucky enough to have its very own professional theatre group, the Bloomsburg Theatre Ensemble, or BTE as it's known to locals. As well as putting on some quality contemporary and classic performances, the ensemble is dedicated to education. They give theatre classes as well as providing internships for young performance artists. Town Park Although there's only one city park in Bloomsburg, known as Town Park, there's plenty to do there and it's well worth a visit. If you're looking for recreational activities, this 43-acre park has basketball courts, baseball fields, soccer pitches, a fitness trail, a skate park and more. Plus, just adjacent to the park is the community pool: the Norris E. Rock Memorial Swimming Pool. However, if you're more in the mood for some relaxation, you could have a bite to eat in the picnic area, do some grilling on the charcoal barbecues or simply lie back and chill out on a warm summer's day. Art in Bloomsburg While it's not exactly the Louvre, there's a strong and vibrant artistic community in Bloomsburg. Perhaps at the center of this is the Artspace Gallery, which is run by a collective of local artists and hosts exhibitions as well as having a range of art and crafts on sale. The Moose Exchange is a non-profit art and community center, which has exhibition space, art studios and more. The Haas Gallery of Art is part of Bloomsburg University's department of art, but regularly has public exhibitions.
---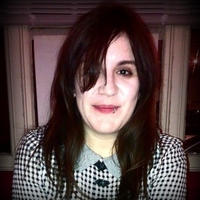 Oxford, England, United Kingdom •
Lauren is a fantastic, fast and sometimes furious writer who specialises in pets, wildlife and veganism, although regularly tackles all sorts of topics. She has been writing professionally since 2010, since graduating with a BA in English literature and a postgraduate diploma in Journalism.
Customer Ratings:
Power your marketing with great writing.

– Start your 30-day free trial today!
GET STARTED
Other content marketing examples from Lauren C
Modernism is a literary genre which sprung up around 1914, from the beginning of World War I. It ... Read More
Veteran vegan Moby has eschewed animal products for 28 years and has spoken out for the animals a... Read More