Autumn in New Hampshire
A Scripted Freelance Writer Writing Sample
New Hampshire's nickname is the Granite State, but you'll see as much forest as stone when you visit here, as 89 percent of the state is tree-covered. For enjoying the autumn colors—sunset red, orange, yellow and purple—groups have a variety of transportation options.
Drive
The most famous scenic drive in northern New Hampshire is Kancamagus Scenic Byway, which wends through White Mountain National Forest. The Kanc's scenic overviews let you enjoy vistas from as high as 3,000 feet.
Another scenic byway worth taking in autumn is the Coastal Byway. The ride adds seascapes and historic towns to leaf-peeping excursions.
In southern New Hampshire, link together state routes to create a circular route around Mount Monadnock. The Monadnock Region Loop takes you through postcard-ready New England towns, where steepled white churches interrupt the colors of the trees…
---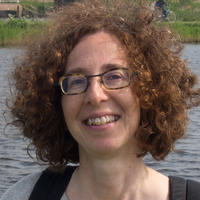 My mother was an English teacher and loved puns, so wordplay has been part of my life as long as I can remember. I loved both reading and writing, but when I discovered science fiction my interests shifted to technology. I received my undergraduate degree in Computer Science from Cornell University and an M.S. in Computer and Systems Engineering from Rensselaer Polytechnic Institute. I put my skills to use as a software developer and project manager for a defense consulting firm, a major telecommunications company, and one of the largest financial institutions in the United States. I never stopped playing with words during my programming years. I wrote short stories and scripts in my spare time, collecting rejection slips and a few published credits along the way. Today, I focus on delivering documents that communicate my clients' me...
Hire Elissa G