Are You Ready for the Euro Cup Finals?
This is a writing sample from Scripted writer KT Hall
As we get a little bit closer to the European Cup finals, maybe you're questioning with Euro football and the European Cup who the big winner might be. We're almost to the point where we're going to know who it's going to be in the finals and when you look at the standings, there are a lot of great teams. What you're looking at Switzerland, Poland, Portugal, Italy, and Spain, the UK or another country, there are a lot of great ways but these particular teams can get to the final draw. As you look at Euro football and the European Cup, there are a lot of questions that you may have as it relates to how different countries will come together and the different matches that they will have. For example, no one thought that Italy was going to knock out Spain or that Iceland would outclass the English team. These are just a few of the predictions that have people shaking their heads and also scratching their heads, too.
Euro football predictions for the European Cup
Wales and Belgium** :** As we look at the different teams that could be matched up, when you're thinking about Euro football and the European Cup, consider Wales and Belgium. When you look at the game, you may want to think about these two teams and how they could be paired up for the finals.
Wales was able to pull off a stunning upset when they beat Ireland and in the same token, Belgium was able to finish second to a very impressive Italy side. Be sure to keep your eyes out for Eden Hazard. He's definitely been playing his best lately!
Injured players: Cristiano Ronaldo:
So who are you going to root for? There are so many diehard fans that it's hard because when you get an upset like what we've seen this year, it leaves a lot of people shaking their heads and just waiting for next year. If your team is out, don't worry, there's always next year and you can play game favorites from past seasons. Sometimes a team will have a slump or a down season depending on injuries and as it relates to Euro football and the European Cup while a lot is at stake, no one wants a game ending injury that can ruin a career. A lot of players who are injured will use the time to work out their injuries or have surgery to rehab a torn ligament so they can be stronger next season. As it stands, Cristiano Ronaldo is still out and scheduled to come back to Real Madrid in August.
Germany and Italy** :** Next, you may want to turn your attention to Germany vs. Italy. While a lot of people look at Germany, they were not shocked that Germany pushed past Slovakia who managed to successfully win over the English team.
When you look at Italy, a lot of people were shocked when Italy lost a second-string side to Ireland. They did make up for it though when they beat Spain. Be sure to look for top players such as Italy's Giorgio Chiellini.
There's also going to be questions that you might have about the European Cup or about Euro football as it relates to the finals. One factor to consider is the fact that Germany has never actually beaten Italy at a major tournament. While this is somewhat astonishing, never say never, right?
There are a few key facts you want to consider when you look at the match-up between Germany and Italy and that's France vs Iceland.
France and Iceland** :** If you're thinking about the European Cup and Euro football and the potential winners who might be in the Euro football finals, you have to factor in France vs Iceland. France was able to successfully win over Switzerland and then you have to look at Iceland which won the victory over England. Watch out for these top players because the match is going to be that much more heated. With these particular matches and lineups, there are going to be a lot of nervous people in the audience and a lot of nervous fans who may or may not be placing their bets given the already shocking upsets! Get ready for the European Cup and Euro football!
Written by: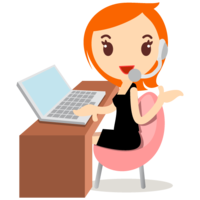 If you're like me, you can't stand "stuffed content" and "word fillers". When you're ready to hire an efficient writing service with proven results, contact me. My name is KT and as a freelance writer, my services include email newsletters, press releases, articles, blogs, sales copy, ebooks, Twitter feeds, Facebook posts, SEO content, product descriptions, white papers, and landing page content. Industries that I work in include gaming, finance, parenting, travel, real estate, marketing, compliance, B2B, B2C, and several other areas. My clients include Keller Williams Realty, Turtle Air...
Hire KT H