American Distilleries
A Scripted Freelance Writer Writing Sample
You'll never truly understand America until you understand its drinking habits. Alcohol has been part of American history almost from the beginning, from the Whiskey Rebellion through Prohibition and Repeal. And although wine and beer are plenty popular here, it's our history of distilling unique spirits that adds so much character to the American bar. Visiting distilleries around the country is a lively way to learn about our national culture and history. Here are five such sites that welcome groups for tours and tastings. Ole Smoky Moonshine Gatlinburg and Pigeon Forge, Tennessee Throughout Prohibition, many speakeasy operators had homemade liquor smuggled into their establishments. They might have got some of their goods from the family behind Ole Smoky Moonshine. "We have a history of hydrating the North," said Johnny Baker, the distillery's group tour coordinator. For his family, illegal booze was a matter of survival. "Like my Grandpa put it, everybody had a garden and grew corn, and some of them sold corn, and my decision is, do I make 25 to 30 cents per bushel, or do I make 10, 15, 20 dollars for a liquid bushel?" Today, not only is the moonshine legal, but Ole Smoky Moonshine is America's most visited distillery, right at the foot of America's most visited National Park, Great Smoky Mountains. Both of the distillery's locations, in Gatlinburg and Pigeon Forge, accommodate groups. Gatlinburg can handle two buses simultaneously, and the smaller Pigeon Forge facility can manage one busload at a time. As groups walk though the tour, "they can see, smell, hear, watch the distillers while they work," Baker said. Their product is genuine moonshine, which master distiller Justin King described as "unaged corn whiskey — we can bring grain in and go to a jar in five days. It's really easy, good-to-drink corn liquor." Tours end in the tasting room, where visitors can put King's claim to the test as they sip any or all of the 13 varieties. If you prefer to eat your alcohol, you can nibble on moonshine-soaked cherries. Or you can just settle back in a rocking chair and relax to the live bluegrass music. With dining, shopping and entertainment, visits to the rough-hewn Moonshine Holler capture the essence of time gone by.
---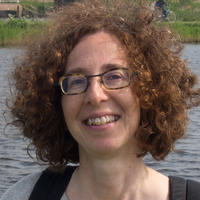 My mother was an English teacher and loved puns, so wordplay has been part of my life as long as I can remember. I loved both reading and writing, but when I discovered science fiction my interests shifted to technology. I received my undergraduate degree in Computer Science from Cornell University and an M.S. in Computer and Systems Engineering from Rensselaer Polytechnic Institute. I put my skills to use as a software developer and project manager for a defense consulting firm, a major telecommunications company, and one of the largest financial institutions in the United States. I never stopped playing with words during my programming years. I wrote short stories and scripts in my spare time, collecting rejection slips and a few published credits along the way. Today, I focus on delivering documents that communicate my clients' me...
Customer Ratings:
Power your marketing with great writing.

– Start your 30-day free trial today!
GET STARTED
Other content marketing examples from Elissa G