7 Ways of Losing Your Files and 1 Way to Avoid Losing Your Mind Over It
A Scripted Freelance Writer Writing Sample
Files are never really lost, not in the sense of being misplaced. If you save a file in the wrong place and have trouble finding it, that problem is easily solved by a disk search. It's the other ways of losing files that are harder to resolve:
1. Losing your device
Do you work on a laptop? Leave it behind in a coffee shop or cab when you're in a rush and you haven't lost just one file; you've lost all of them. Worse, if your data is unencrypted and your files contain sensitive information, your accounts and identity are vulnerable to theft.
2. Losing your data
Disk problems don't start with a full-on crash. There can be small problems that result in data corruption. This may change the data of a file or make it unreadable. You can also corrupt files if an application doesn't shut down properly.
3. Losing your disk drive
Hard drives don't last forever. They may provide digital storage, but they operate mechanically, and mechanical devices wear out. Drives' lifespans vary depending on the manufacturer, but three years is typical.
---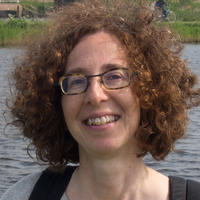 My mother was an English teacher and loved puns, so wordplay has been part of my life as long as I can remember. I loved both reading and writing, but when I discovered science fiction my interests shifted to technology. I received my undergraduate degree in Computer Science from Cornell University and an M.S. in Computer and Systems Engineering from Rensselaer Polytechnic Institute. I put my skills to use as a software developer and project manager for a defense consulting firm, a major telecommunications company, and one of the largest financial institutions in the United States. I never stopped playing with words during my programming years. I wrote short stories and scripts in my spare time, collecting rejection slips and a few published credits along the way. Today, I focus on delivering documents that communicate my clients' me...
Hire Elissa G