10 Ideas for Fundraising for Your Non-Profit
A Scripted Freelance Writer Writing Sample
As a non-profit organization, you likely find yourself in need of extra funds from time to time. While many non-profits have regular donors, there are times when one lapses or when extra cash is required for a new project. If you want to do something besides simply asking for more donations, there are a number of methods that can be quite successful for fundraising. 1. Sell Small Products This technique is commonly used by schools and children's groups, but it can work equally well for nearly any non-profit if you have the right product. You'll need to find a company that offers products specifically for fundraising, as these are usually cheaper and customizable. 2. Hold a Raffle In order to hold a raffle, you will need to check your state laws. Some states do not allow raffles, while others permit them but require special rules to be followed. You want to make sure you are in accordance with the law before setting anything up. Once you have the legal side of things sorted out, you will need businesses or individuals to donate prizes, or you can put them up yourself. Donations are best, however, as they do not require further investment. 3. Throw Fundraising Dinners A fundraising dinner can be as simple as a family oriented dinner with entertainment, or as complicated as a high end, six-course meal for the elite, or anything in between. No matter the option you choose, you should be sure to price the meal accordingly. Volunteers may cook, or you might hire a chef for the night and use volunteer waiters. You may be able to hire a prominent chef at a discounted rate if you explain the cause. Have people RSVP so you know how much food to prepare, and can set up seating arrangements. 4. Set Up a Family Fun Night Families are in need of good clean fun, so why not offer that while earning money for your organization at the same time? A Family Fun Night can consist of a movie marathon with family friendly flicks, a game night or even a small fair where food, games and rides are all available from donors and volunteers for a small fee. This is a particularly good way to raise money when your organization is child oriented. 5. Host a Tournament There are a number of ideas for tournaments • Chess • Scrabble • Golf • Tennis • Poker Nearly any game or sport that you can come up with could be turned into a tournament for profit. You should offer a donated prize or a cash prize for the winner and have everyone pay a small fee to participate. Make a little extra by selling drinks and snacks to spectators. 6. Have an Auction Auctions are an excellent way to raise money and can be almost entirely profit if conducted the right way. You'll need several donations of decent value and an auctioneer. Make sure you promote the auction well in advance so people have time to plan around it or offer donations. Then, on the selected day, auction everything off at 100% profit. 7. Throw a Ball For a more elegant fundraiser, consider hosting a gala ball. This is ideal for more upscale non-profits and tends to bring in considerably more cash than many other fundraisers. In order to host a ball, you will need an upscale venue (see if you can get this donated), music and a bar. You may wish to combine the gala ball with a dinner, as well. Be sure to send invitations to the more influential people in your community. 8. Offer a Treasure Hunt Send out paying participants on a town-wide treasure hunt. This is a lot of fun to set up and participate in and can result in plenty of cash flowing in. You will need to set up a treasure hunt with clues behind left around town. These don't have to be paper; you can leave a message with a barista in Starbucks, post a note on a bulletin board, or leave a cup with a clue on it in a conspicuous place. Teams pay a set fee to join in and the winners get a prize. 9. Create Holiday Services If you're looking to raise money close to Christmas, why not offer a gift-wrapping service, or child care while parents do their shopping? You might even offer to do shopping for people who are housebound. This same concept can apply to other areas, such as Mother's Day, Father's Day, etc. Other ideas include: • New Year's child care • New Year's children's party • Mother's Day gift basket creation • Father's Day brunch • Safe Halloween indoor trick or treating Plan ahead and advertise your services ahead of time. Be sure that you have the appropriate licenses and certifications for childcare endeavors. 10. Paint and Sell Furniture Buy a bunch of second hand wooden chairs and have volunteers or members of your non-profit paint them. Each one will be completely individual with different designs and colors. Then you can sell them to the highest bidder. If you can get prominent citizens to help out with the painting, you'll be able to get more per chair. This technique can also be used with other items such as mirrors and picture frames, or even larger furniture like beds. Chairs are always useful, however, and don't take as long to paint. Each of these fundraisers has been proven and they are all infinitely flexible. Make them work for your non-profit by adjusting them slightly to fit your own theme.
---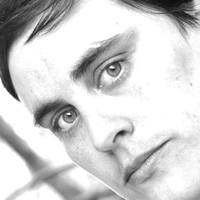 Last online about 3 hours
I'm a Canadian expat living in Guatemala and I've been writing ebooks and articles, as well as website copy, for the past decade. My areas of interest include travel, food, parenting and business, but I'm always open to work on new topics. My research skills are excellent, so let me know what you're working on!
Customer Ratings:
Power your marketing with great writing.

– Start your 30-day free trial today!
GET STARTED
Other content marketing examples from Genesis D