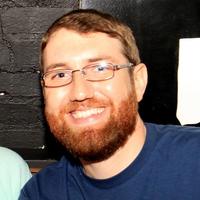 Curtis F Last online about 20 hours
Atlanta, Georgia, United States
After writing as a hobby during high school, Curtis transitioned to journalism and professional copywriting. He earned a degree in psychology and another in criminal justice from Augusta University in 2010. He went on to gain an MPA degree and graduate certificate in disaster management. These degrees were research-intensive, and he participated in several out-of-state conferences where he presented original research. This experience helped to craft impeccable investigative and analytical skills. Since that point, he's written everything from legal articles to eBay purchasing guides. Curtis has worked heavily in product descriptions as well. In addition to copywriting, he's handled the social media marketing for RV Four Seasons and Dads That Cook (PBS show). Most recently, he performed social media marketing for "Hillbilly Horror Show" and the film "The Last Witch."
---
Topics
Looking to
Hire

Other Writers Like Curtis F?

Curtis F creates content for these topics. Select a topic to browse other writers on our platform that also write about that topic.