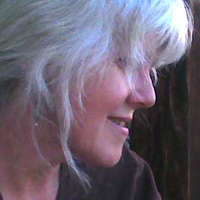 Benson, Arizona, United States
Carla Jean McKinney is an author and freelance writer specializing in topics related to science, technology and health. With a background in journalism, linguistics and sciences including astronomy, entomology and botany, she has written over 200 articles for print and the we...
99% Job Acceptance
85% Followed Guidelines
92% Customer Happiness
Writing samples by Carla M ...
Time was, addiction was largely a man's issue. The stereotypes of alcoholics and skinny homeless street users have always largely been male. But drug use among women – from prescription pain medica...
Photographs have power. Creative photography allows us to see the world in new ways, to drop preconceptions, and to find focus in a busy, chaotic world. For some, photography is an art; for others,...
# Trans Neptunian Space: Pushing the Boundaries of the Solar System The breathtaking images taken of Pluto by NASA's New Horizons probe are giving Earthbound eyes an historic look at this mysterio...
Carla M writes about...
---
Topics
Looking to
Hire

Other Writers Like Carla M?

Carla M creates content for these topics. Select a topic to browse other writers on our platform that also write about that topic.