How to Find the Best White Paper Writer For Your Business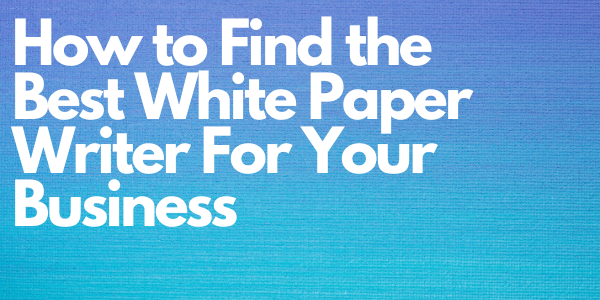 Many businesses could use a white paper, but how do you find the best writer to produce one?
White papers are long-form guides that take a deep dive into a complex topic, often encompassing new processes, products, or research studies. With the right white paper writer, your brand can produce a detailed case study or other informative pieces of content that will build your company's authority and provide ultra-sharable content for readers. Here's what you should look for when finding your white paper writer.
1. Proven Niche Knowledge
The purpose of a white paper is to take a very detailed look at a very niche subject, often technical or complex in nature. Therefore, the writer you choose should have in-depth niche knowledge so they can explain concepts to readers, structure things logically, and ensure that the writing is engaging, valuable, and as insightful as people expect.
If you're looking to examine a writer's niche knowledge, you can:
Ask them for a list of relevant publications where you can read their work.

View a portfolio of their ghostwritten, relevant content pieces.

Check their certificates in various industry organizations.

Inquire about their education history or any certificates they hold.
While not all top writers will have a relevant degree, you might consider it an added perk if the writer you choose does.
2. Research Acumen
Even with knowledge of your industry and niche, white paper writers must spend a great deal of time researching the subject at hand to gain the necessary context and background information. This requires research insight, which is hard to judge but worth trying to evaluate.
If you are looking to understand a writer's research capabilities, you can start by asking them:
What does your research process entail?

Where do you typically look for information?

How long do you think this would take you to research?
The answers to these questions will help you understand whether the writer is a good fit for your project. For instance, if the answer to the second question is merely "online," you should look elsewhere. The ideal white paper writer will be familiar with scholarly resources and may even go offline to find the information they need. They should be able to walk you through their process and the sources they check first before branching out and going off-the-beaten-path.
3. Organized Processes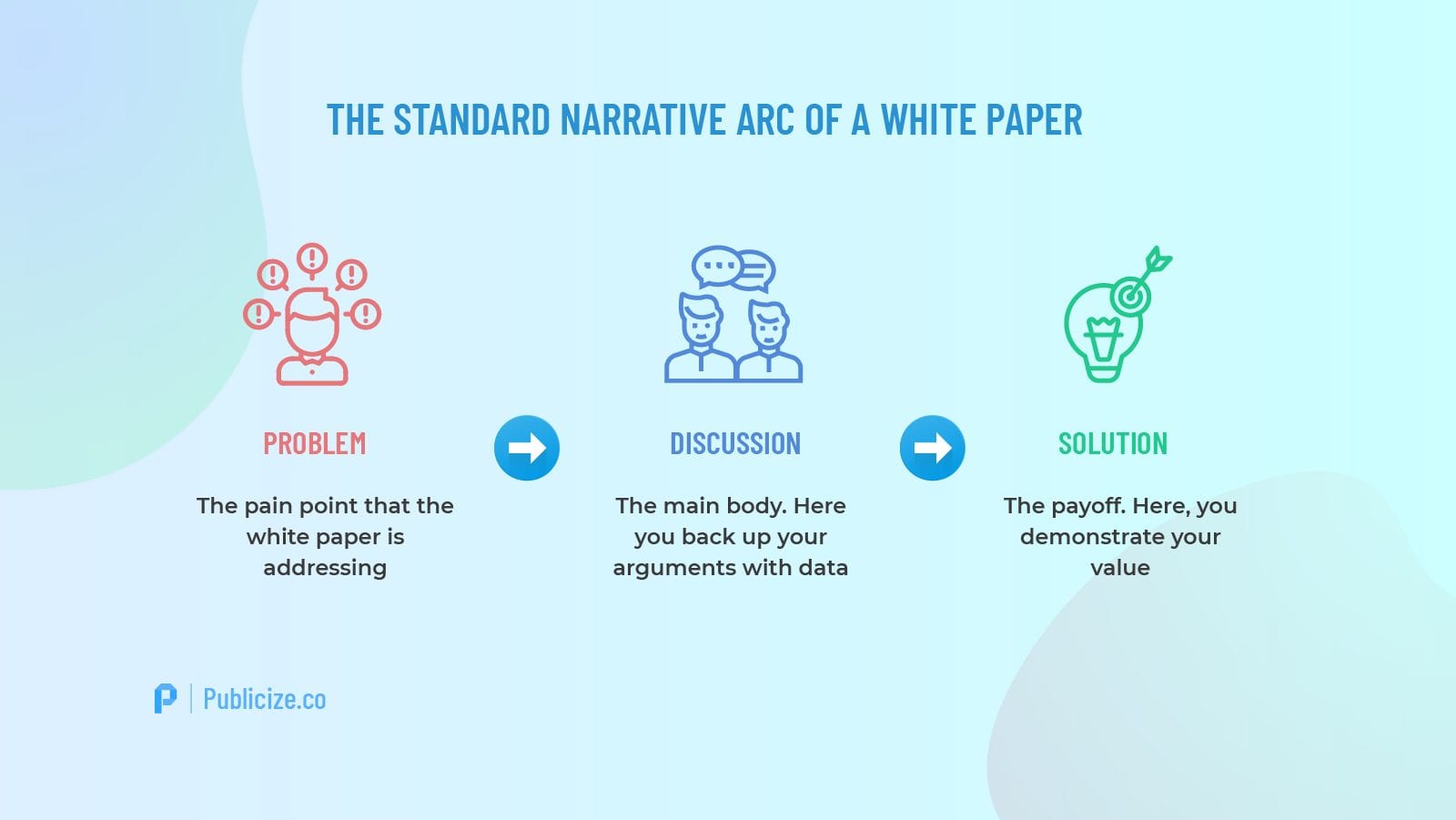 Since white papers are aimed at delving deep into a complex topic, it's important that your chosen white paper writer has very organized processes. Being systematic in their approach will help your writer avoid missing important information, growing redundant in their writing, or producing something that is poorly structured or presented. Systematic writing will involve outlining and writing multiple versions before completing the final draft.
As you work to understand a writer's process, you can ask questions like:
How many drafts do you typically produce when creating a white paper?

At what point will I be able to review the content and provide feedback?

How many rounds of revisions are typically involved in a white paper's creation?
Suppose you don't plan on hiring a professional editor to go through the white paper before its publication. In that case, you should make the writer aware of that and let them know up-front, before they accept the project, that you expect a publication-ready piece. This may add time to the revision process as they go through to complete a final edit for typos and other grammar errors.
4. Topic Enthusiasm
The last thing you want to do is have a white paper writer pour all their time and energy into creating a white paper, only for them to produce something that's dry or loses the interest of readers. As such, topic enthusiasm should be considered another prerequisite for the job. You can evaluate this enthusiasm by asking about their background and how they originally became familiar with the topic at hand.
When did you first start learning about X? What inspired you?

Do you stay up-to-date on industry news in your personal life?

How often do you find yourself exploring this niche outside of projects?
If the writer's focus on the niche seems to be primarily project-centric, that's not necessarily a bad thing, but you should remember that their writing style will ultimately make-or-break the white paper's success.
5. Storytelling and Style
Your white paper may be completely factual and error-free, but that doesn't mean it will hold the reader's attention. In addition to finding a writer who's enthusiastic about the topic and will enjoy giving it their all, go on to ask them about the writing style they feel most comfortable with. Ask for examples of it in their past projects.
Most professional writers can adapt their style to fit a number of different brands and projects, so you need to guide how you want them to approach yours. Regardless of their style, they also need to possess storytelling capabilities. After all, no one is going to sit down for a few hours straight to read paragraphs that merely spurt facts. The details need to be presented in an engaging, relatable manner. Ask the writer:
How do you make technical topics more interesting?

What relevant stories or anecdotes would you bring into this project?

What approach do you take to make details more digestible?
Ideally, your white paper writer will use a combination of style, structure, and storytelling techniques, incorporating lots of interesting subheadings, bullet points, and other elements alongside an engaging writing style to keep the reader's attention.
Find The Perfect White Paper Writer
Are you in search of the best white paper writer for your project? Scripted can help. Turn to Scripted's database of over 7,000 writers to help you track down the ideal white paper writer for your business. Our professionals are talented, communicative, and ready to help you bring your white paper project to life in a way that will engage readers and build authority for your company. Get started today.