Weekly Content Marketing Trends: July 26, 2021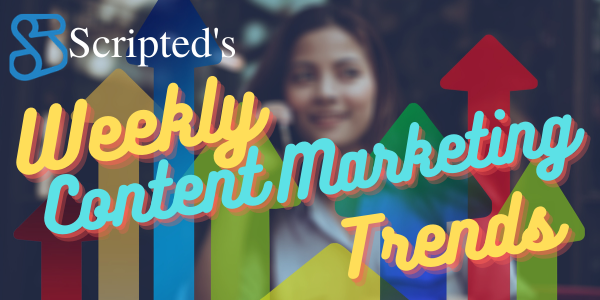 Content marketing is a living thing, always evolving and constantly keeping you on your toes. Why? Because it's an emotional connection between the writer and the reader. Like any other relationship, content marketing requires progressive nurturing to ensure success.
That's why we provide our weekly content marketing updates. At Scripted, we stay on top of the latest trends and provide a quick snapshot of what's happening now in the world of content marketing. See the highlights below!
Quicklinks:
Why We're Feeling Digital Video
Do you watch a lot of YouTube? You're not alone. Google recently conducted a study to help understand why video is so enticing for all of us. It was pretty easy to group the responses into three categories:
Empowerment

Community

Happiness
Sixty-six percent of people said they watch video between 8 p.m. and 11 p.m.—peak downtime hours. They use videos to learn new skills, connect with other people, and feel better about the world in general.
Funny enough, many people said they watch videos whether they're happy, sad, angry, etc. Emotion doesn't dictate whether you want to watch a video, though it may determine which type of video you want to watch.
Read more to see why people love video so much these days. 
Why Content Marketing Should Be the Foundation of Your Marketing Strategy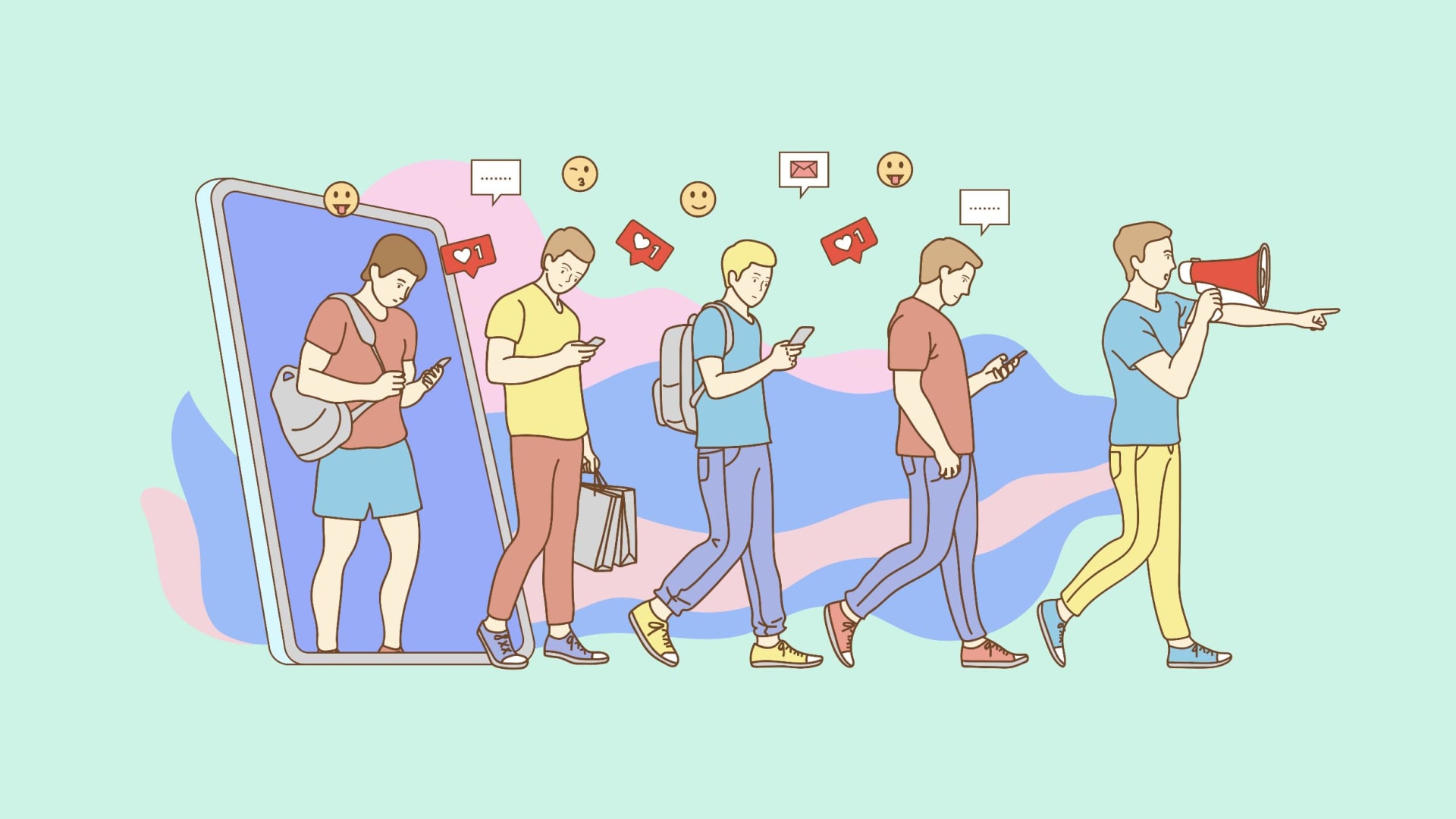 In this thought piece, a tech marketer and startup founder explains why content marketing is essential for any business. If you're focusing on social media (or worse—not using digital marketing at all), you're doing it wrong. SEO still drives just as much traffic as social media, if not more. More importantly, content marketing forms an ongoing connection with your readers, so you're not selling to a stranger. You're selling to someone who already knows you and loves what you do.
Interesting points, right? We thought so, too. You can read more here.
6 Tips to Improve Your Digital Marketing Strategy
This nifty guide covers six helpful tips for boosting the effectiveness of your digital marketing. Key ideas include:
Competitor research

Authenticity

Content gap analysis

Emerging digital marketing trends

Goal-setting

Innovation
As far as guides go, this is a good one. Check it out here!
How to Use Storytelling in Digital Marketing to Transform Your Business
The absolute best digital marketing campaigns feel cohesive. Using a variety of channels, marketers create one story for a brand, and customers feel like they know the company personally.
In other words, you need to use storytelling to effectively market your business.
This guide explores the idea of storytelling as a marketing technique, including how to brand a company effectively. The article includes three unique examples of this type of marketing, as well as several tips and guidelines to implement it yourself.
An Exploration of the Different Types of Digital Marketing
There's a lot of confusion surrounding digital marketing and all the different types of marketing included within the term. This piece provides a lengthy overview of each type of digital marketing and explains how they're all useful for your business.
The eight types include:
Pay-Per-Click (PPC)

Search Engine Optimization (SEO)

Social Media Marketing

Content Marketing

Email Marketing

Influencer Marketing

Mobile Marketing

Viral Marketing
You can read the full article to determine which types of digital marketing to implement straight away and which ones to skip.
Serious Mistakes in Content Marketing That Cost Companies
If you're wondering whether you're doing something wrong, this is the guide for you! This piece outlines the most common content marketing mistakes that a company can make.
These include things like creating a marketing strategy that doesn't rely on data, forgetting about SEO, and lacking a regular review of your efforts.
The original article is available here in Spanish, and there's an English version, too.
How Long for Google to Re-rank a Rehabilitated Website
If Google finds a site with low-quality content, it automatically pushes it to the bottom of search results. When this happens, your best bet is to remove the low-quality content and replace it with high-quality content. Then Google re-crawls your site and ranks it appropriately.
But how long does this process take? John Mueller, Senior Webmaster Trends Analyst at Google, explains in this intriguing piece.
Take a peek into the mind of Google here.
Stay On Top of the Latest Trends With Scripted
If you're feeling overwhelmed by the vast world of content marketing, we can help. We can handle your content marketing so you can get back to running your business.
Our team of professional writers can draft your video scripts, blog posts, articles, press releases, white papers, social media posts, and more.
Ready to start your new marketing strategy today? Contact us today!