How to Hire a Transcriptionist: Three Key Things to Look For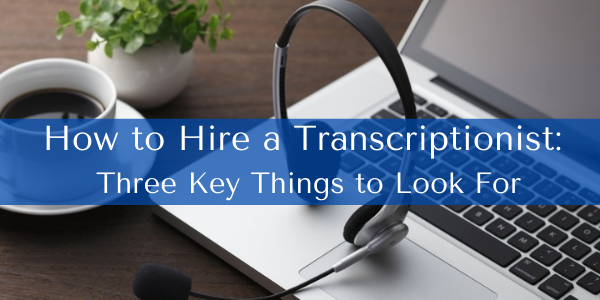 Why should you hire a transcriptionist for your organization? In the modern online landscape, every organization knows the phrase "content is king." The more keyword-rich content you have on your website, the better the chances are that your website will rise in those all-important search engine rankings (and the more products and services you will sell).
Modern online "content" covers a wide range of items. While the first things that come to mind might be "thought leadership" pieces of feature articles or original blog posts, or ready-to-go-viral social posts, organizations should not forget about the treasure trove of transcribe-worthy content that is out there.
When you hire a transcriptionist, you can quickly put some of your organization's best content (work filled with critical keywords and insights) out on the web. A transcriptionist can easily turn one of your informative webinars, a keynote speech, an internal meeting, a global event, or even some audio notes into a powerful piece ready to get posted (and get discovered) on your website.
Think about it: you probably have hours upon hours of content just sitting there on your website, ready for you to hire a transcriptionist and get those words out to your customers (both current and potential).
So, what should you look for when you sit down to hire a transcriptionist? Here are three things to check off the list:
What to Look for in a Transcriptionist: Accuracy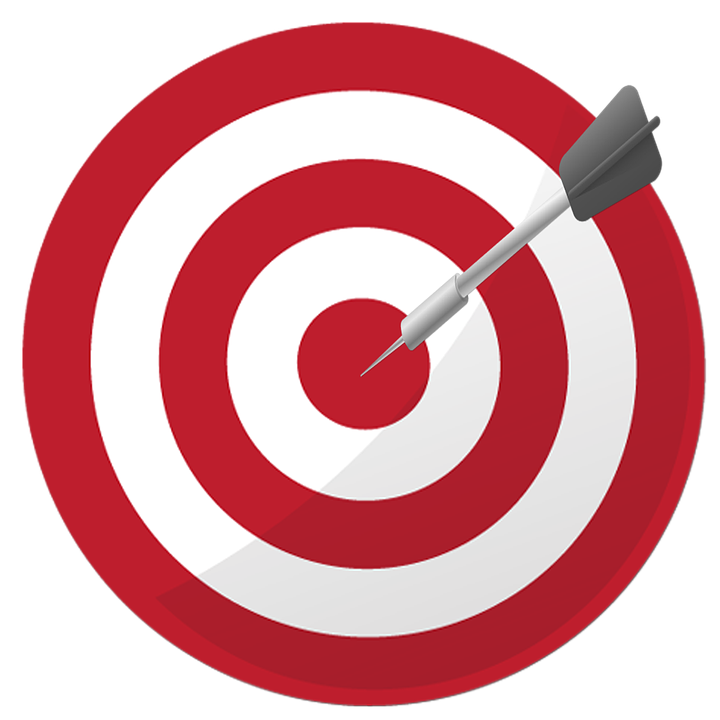 The first and most critical thing to look for when you hire a transcriptionist? Accuracy. There's nothing more important for a transcriptionist than the simple ability to make sure that they're accurately transcribing everything in the audio or video file provided. Without the touch and care of a transcriptionist that makes accuracy a priority, your transcription project could be a disaster. 
Imagine if a transcriptionist made an error in the name of a key client or customer, misstated some fundamental facts, or put the wrong numbers and figures down when transcribing audio? That's a quick and easy road to embarrassment (and potential legal trouble or financial loss). 
Another problem? If you can't trust your transcriptionist, you're going to be spending a lot of time double-, triple-, and quadruple-checking all of those transcripts provided. Couldn't that time get spent better in some other place for your business?
Accuracy needs to be a priority when searching for your transcriptionist. You need to trust your transcriptionist to get all of the facts and figures right the first time, every time.
What to Look for in a Transcriptionist: Timeliness and Speed
Accuracy, as we just went over, is critical for a transcriptionist. However, there's a flip side to accuracy that is also key for a transcriptionist: timeliness and speedy delivery. You should not have to wait around forever for your content to get back to you for publication. 
The turnaround time needs to be quick for your piece of audio or video, with the transcriptionist working quickly and accurately to produce the content you need in the exact shape you need it in. This is especially important if you're looking to put out a piece of content from a speech or highly-attended webinar. Getting that transcribed as quickly as possible is a great way to capitalize on the attending audience and any other potential clients they could pass it to.
What to Look for in a Transcriptionist: Creativity and Understanding
Two other key pieces to look for when you hire a transcriptionist? Creativity and understanding. Transcribing a piece of content may seem like a straightforward job; it very much is in many ways. However, the best transcriptionists out there go beyond just laboriously writing down all of the words said in a speech, event, webinar, audio talk, or another element. 
A good transcriptionist knows precisely what you're trying to say in those pieces and can produce content that flows logically and is "cleaned up" for optimal use. That means that the best transcriptionists can take the words said in content and cut through all of those human errors that occur, from the "ums" and "ers" to the lost trains of thought, and end up creating a piece that gets across the message that the individual or organization is trying to say.
Along with that, the best transcriptionists can also go beyond just the plain piece of content to suggest other elements that make it a comprehensive post. That means everything from an informative introduction and speaker biography to a summary paragraph, informative headings, and helpful SEO keyword integration. They know that the best transcription is as much a science as it is a labor-intensive writing job.
How Scripted Can Help
So, where should you go to hire a transcriptionist to get all of that content you have into a form that attracts customers? Scripted is the place to go. When you hire a transcriptionist through Scripted, you get:
Accurate writers.

Scripted's writers have to pass through a rigorous grammatical and background-check process to ensure that they're good enough to provide transcription services for organizations. With Scripted, you get all the skills and accuracy that only a human writer (and not a cloud service) can provide.

A quick turnaround.

Need a project transcribed quickly? With Scripted, you'll get your project transcribed accurately AND quickly—within three days for most.

The extra mile.

Scripted writers can go that "extra mile" with your project, providing the headers, rich SEO keyword content, introductions and conclusions, biographical material, and added clarity that turns your transcribed content into something special.
Ready to get started and hire a transcriptionist to get all of your critical content up on the web? Click here to learn what Scripted can do for you! With Scripted, you can directly message writers, view their past work, and negotiate prices before hiring. Oh, and all content produced on Scripted is 100% guaranteed.