Weekly Marketing Trend February 22, 2022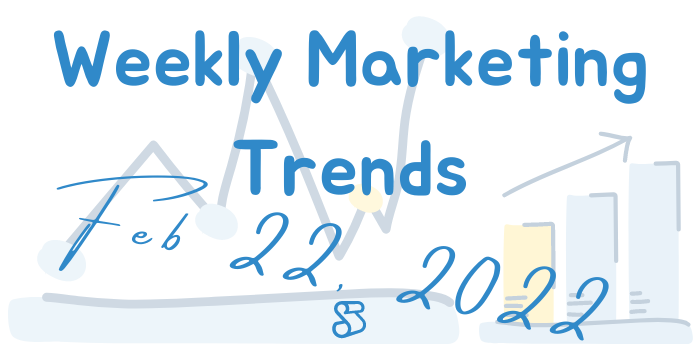 So much of content marketing seems to be an "outside" job, meaning that we're always looking to other sources of information to ensure our efforts are yielding a return. We're (rightfully) combing obsessively over analytics, surveying our customers, and looking for other sources of information to get our offers and marketing juuuuust right. 
Why wouldn't you? That's what this whole game is all about, isn't it? While it most certainly is, this week, we're switching gears and focusing on the part of content marketing that's an inside job so you can discover if there's any pivoting you need to do around your company values. Then, we're exploring tools that will help you jump into the video marketing craze and tools to make the whole content marketing game a little bit easier. 
Quick Links
Best Video Software For Marketing
Values Check-In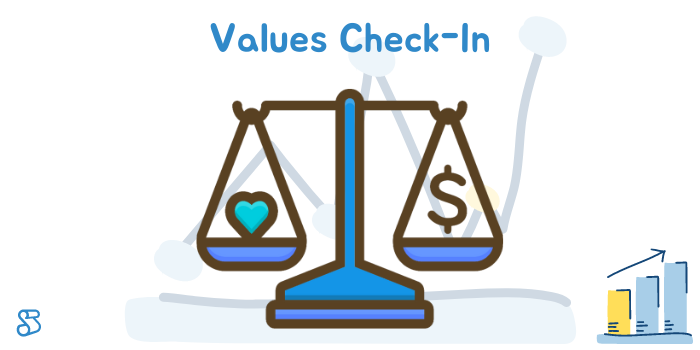 According to the International Journal of Disaster Risk Reduction, 63 percent of small businesses changed how they served their customers over the pandemic. Additionally, 49 percent increased their social media presence as a means to connect with more customers. The way that technology is used changed dramatically. Considering all of these shifts, it's important to consider what it fundamentally means for a business foundation as well. 
Presumably, most businesses were not anticipating massive pivots and had to do so quickly to survive in a rapidly changing marketplace. Very often when fast overhauls change, the business forgets to check back in with their core values. Do they stay the same or is there a need for those to evolve as well?
Whether your business was able to succeed with the status quo over the past two years, you pivoted to adapt or you're using the massive changes on the landscape as an opportunity to launch that idea you've always dreamed of, your core values are an integral part of successfully connecting with your ideal customer base.
Why this is important.
According to a study done by Accenture Strategy:
63 percent of consumers are buying goods and services from companies that share their values and personal beliefs.

62 percent of consumers want companies to take a stand on social, cultural, environmental, and political issues.

62 percent say they consider the authenticity and core values of a company before making a purchase.

74 percent want to know how companies source their products, treat their employees, and their stances on important issues.

47 percent have quit doing business with a company because of actions related to that company.
This is where marketing becomes an inside job. When you're clear on your guiding values, not only will your messaging, products, and services become more masterfully crafted, but you'll have a clearer idea of what to say "no" to, where to streamline and where there's an opportunity for expansion.
In the middle of a pivot or even in the excitement to launch a business, slowing down to consider business values is often lost in logistics. When you're unclear on your values, there's a higher likelihood that your messaging won't be as effective, or even worse, you might come off as inauthentic.
Here is a guide to help get you started with crafting or revising your company values. https://www.fond.co/blog/best-company-core-values/
Best Video Software for Marketing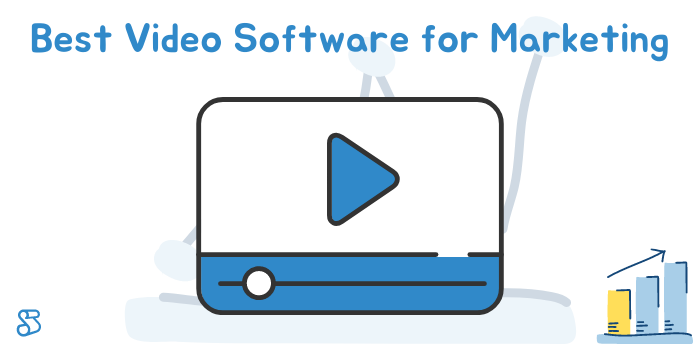 According to Wyzowl's most recent annual state of video marketing report,  86 percent of marketers say they're using video in their marketing strategy, holding steady year over year. 92 percent of marketers who use video say it's an important part of their strategy and possibly the most important highlight is 87 percent of video marketers report video yielding a positive ROI.
If you've been on the fence regarding video marketing, there's never been a better time to jump in on the action. And with technology making it easier and easier to create videos that capture the attention of your audience. Here are some of the best video marketing software tools available for beginning video marketers.
Bonus tip for beginner video marketers: have fun. This is just like any other kind of marketing where you're not going to get it perfect straight out the gate. You'll find your voice and style as well as discover what connects with your customers through trial and error so dive in and be creative!
Marketing Automation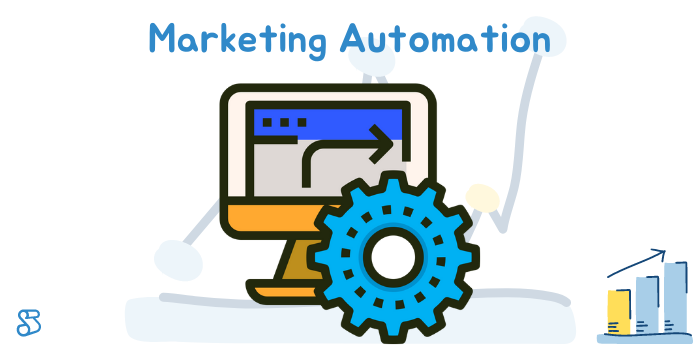 You indeed need to build authentic relationships with your customers through content marketing, but to do that at scale, you'll have to integrate a marketing automation system. What is marketing automation? It's a process of outsourcing marketing tasks such as emails, product delivery and other content through software. If you have not integrated automation into your marketing program yet, trust us when we say it's worth taking the time to learn and create automation that puts your customer communication on auto-pilot.
Ready to get started? Check out this article for a good introduction and ways to take action! 
Taking Action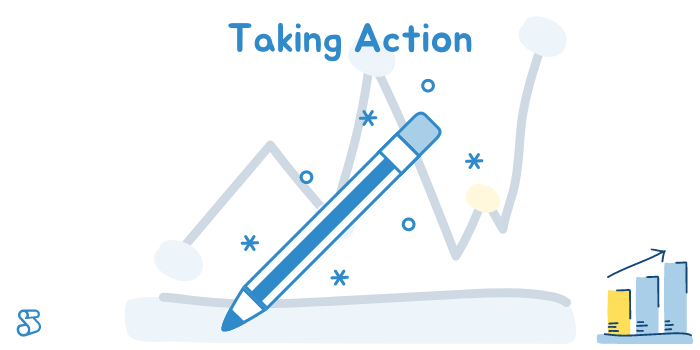 Speaking of taking action...
Ready for an automated email series to communicate with your customers? Need a content audit after shifting your company values? Want to hand over the blog writing duties to SEO-obsessed content writing nerds? Start your free trial with Scrtiped today and discover what our database of fully-vetted, professional freelancers can do to take your marketing strategy to the next level.