MailerLite Tool Review | Scripted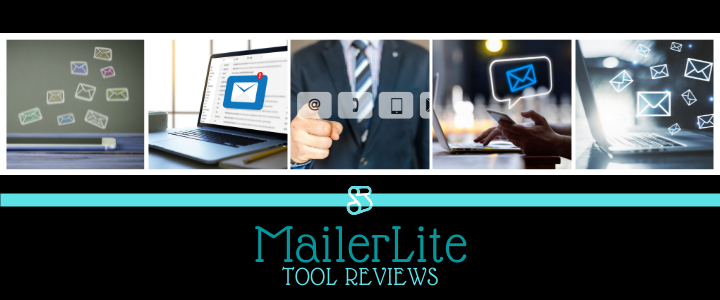 Promises like "award-winning live support" shouldn't be made (or taken) lightly, and they can immediately have brands like yours asking the question, "Can MailerLite live up to its claims?" With this platform promising advanced tools, without the complication you may expect from a robust email marketing platform, it's very tempting to take a closer look. So, let's dig into what MailerLite has to boast about.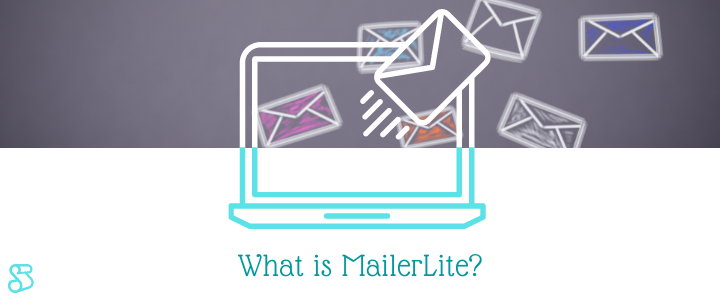 MailerLite goes beyond email marketing. In fact, the first tools you would use as a subscriber are likely the ones centered around building landing pages, pop-ups, and forms to help you build your list from the ground up. By putting equal focus on email design as they do form design, MailerLite shows great promise when it comes to actually growing your list, rather than just marketing to it, like many tools of the past have done.
While there are plenty of landing page designers and similar tools on the marketing, bringing these two products under one roof helps you avoid the hassle of integrating third-party solutions together, which can lead to delays and other issues, in addition to racking up costs if you have to subscribe to multiple platforms.
Of course, MailerLite isn't all about saving you money--this is a platform that has clearly put a lot of thought and effort into creating tools that complement each other and really speak to the needs of marketers and brands. So, let's dive deeper into what those unique features are and the options they give you.
Benefits & Features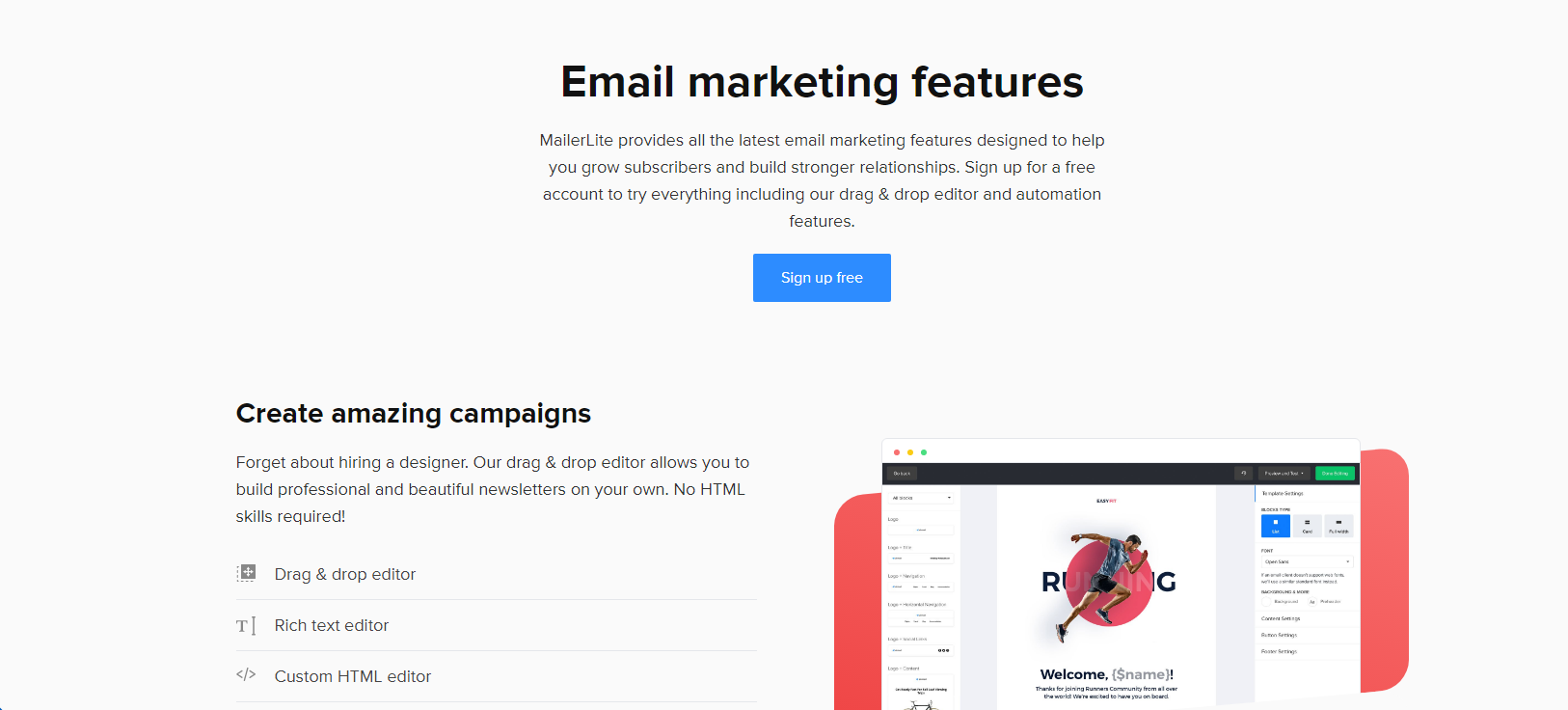 To help you "take email marketing beyond the inbox," MailerLite has dreamed up a suite of features that complement each other, and your email marketing goals, beautifully.
Build Your Audience
Worried that your email opt-in forms and pages aren't doing your list justice? MailerLite will help you build your list, either from scratch or from wherever you are now, by helping you create websites, landing pages, pop-ups, and embeddable forms that fit your brand's style.
With a drag-and-drop editor, you can take the design block-by-block and customize everything from fonts and colors to logos and more, allowing your brand to stand out while you reel more subscribers in. If you wish to use MailerLite for your website and/or landing pages, you'll love the seamless integration with your email list along with the option to sell items using Stripe, collect feedback via surveys, and more.
Deliver Eye-Catching Emails
While MailerLite uses the term "dynamic" to describe the emails you can send, it doesn't fit the most modern definition of the phrase. In other words, if you're hoping to deliver "dynamic" content that automatically changes depending on the person you're sending to, MailerLite can't yet do that, but it can help you design eye-catching emails with the option to automatically insert basic personalization, like a subscriber's name.
You can also design beautiful emails very easily using the editor of your choice. The most popular is MailerLiter's drag-and-drop editor, which is comparable to other solutions on the market. However, you can also build a custom email using rich text or custom HTML. Plus, MailerLite offers pre-designed templates if you just want to get your emails out the door quickly.
Advanced Testing and Feedback
Email marketing, like any form of marketing, requires more than trial and error to be efficient and effective. Don't lose subscribers as you play a guessing game trying to figure out what they like. Instead, utilize MailerLite's A/B testing features along with audience segmentation tools and surveys to help you learn about your audience and offer them more of what they want.
Advanced metrics, which go beyond the typical unsubscribe and open rates, will also help you dive deeper into who your audience is and when and how you can best market to them so your brand can consistently get the best results with the most opens and clicks possible.
Use Email Automation
If your brand is intrigued by the concept of "drip campaigns" and email automation, you'll be thrilled to learn that MailerLite gives you the opportunity to create flows that trigger certain emails to send when the subscriber completes a certain action or after a certain amount of time has elapsed. These flows are ideal for keeping a new user or customer engagement or nurturing a lead through the pipeline.
Pricing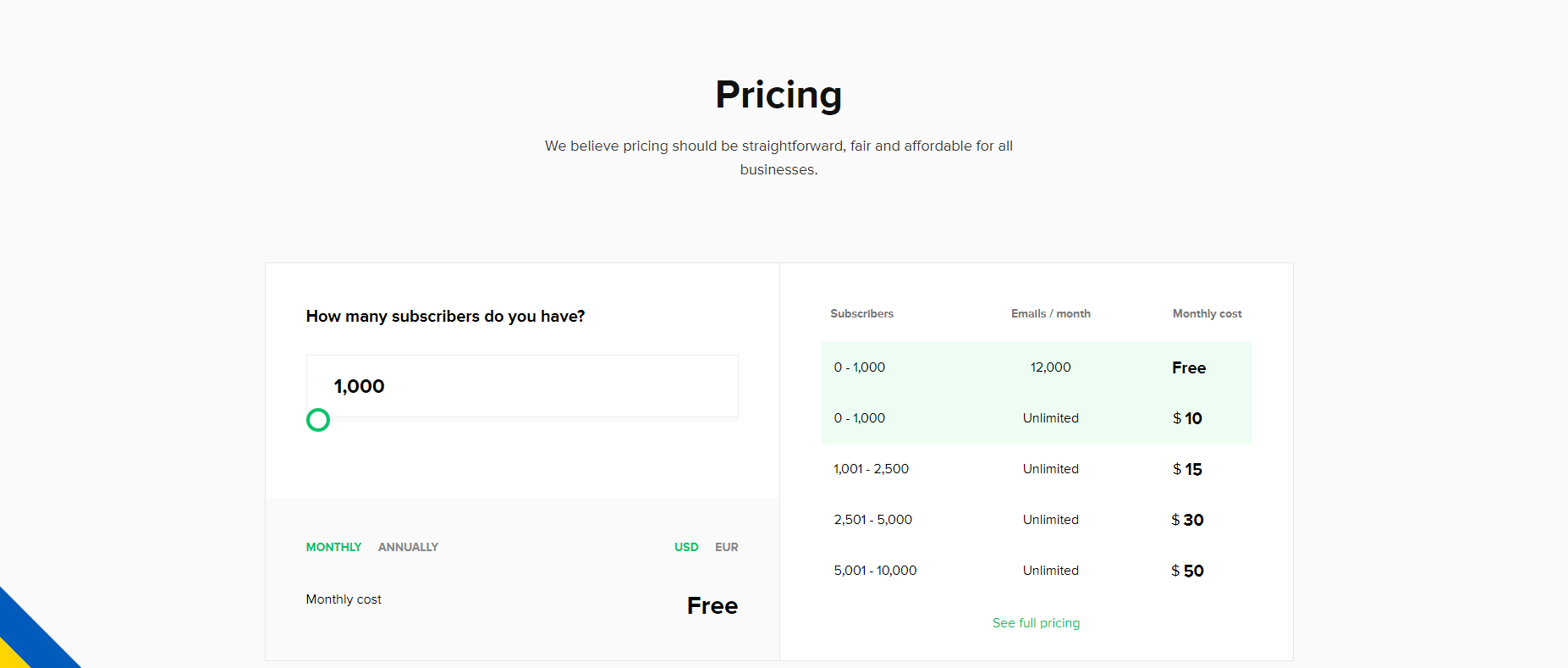 When it comes to pricing, MailerLite leaves nothing to hide. A very straightforward pricing system makes it easy to estimate how much you'll pay, depending on the size of your list and the features that interest you.
Free Plan
Send up to 12,000 emails to up to 1,000 subscribers each month and pay absolutely nothing to use MailerLite! This generous free plan even includes video tutorials, 24/7 email support, photo editing, a file manager, mobile-friendly emails, landing pages, pop-ups, forms, subscriber management tools, and more.
The downsides of the free plan? The biggest cons to consider are the inability to remove MailerLite branding, the inability to send from a custom domain (i.e., noreply@yoursite.com), and the lack of some more advanced features, like the click map that premium subscribers have access to.
Premium Plans
If you pay for a premium plan, you'll gain immediate access to all of MailerLite's features, which is great news! A lot of times, you have to pay a certain amount before you can unlock all of a platform's tools, which often leads to high price tags, especially when you have a small list.
Since MailerLite's pricing is based entirely on how many subscribers you have, you'll never feel like you're paying too much just to access advanced tools and you'll never have to further "upgrade" to a higher limit just to unlock a feature you need.
Unlimited emails to up to 1,000 subscribers with all premium features for $10/month.

Unlimited emails to up to 2,500 subscribers with all premium features for $15/month.

Unlimited emails to up to 5,000 subscribers with all premium features for $30/month.

Unlimited emails to up to 10,000 subscribers with all premium features for $50/month.
Some of the features you'll get include 24/7 support via live chat and email along with the option to remove MailerLite branding, newsletter templates, a custom HTML editor, the ability to use custom domains, the option to create your own templates that you can re-use later, and more.
Add-Ons
MailerLite does offer a few add-ons, which are entirely optional.
If you want to ensure deliverability, you may opt for a dedicated IP address. Add it to your premium plan for an additional $50/month, flat rate.

To get access to priority support, get help with GDPR-compliance, and more, upgrade to MailerPro for an additional $100/month, flat rate.

Gain access to website building tools and launch unlimited sites and landing pages with SitesPros for an additional $10/month, flat rate.
Customer Reviews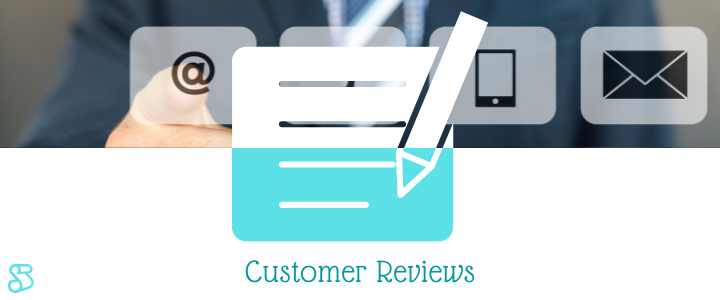 "We rely on Mailerlite for several clients across a variety of industries. SaaS is our specialty and we've used over a dozen different tools around email marketing. Hands down, Mailerlite is our favorite. Not only are the features provided incredibly awesome for the price, but we also have the easiest time getting clients to set up their campaigns and send out their own emails. Truly empowering. Their development team is always looking at what's next, making them an indispensable part of our workflow. Couple that with great support, ease of use, and value beyond compare, Mailerlite is simply dynamite." - Alexandra Renée Poelstra (CEO, All Maven INC.)
"Today, most email marketing services offer automation and landing pages, but MailerLite is truly distinguished by its simple, beautiful UI and attentive customer service. Since making the switch, the Notion VIP email list has exploded, much thanks to the dependability and ease-of-use of MailerLite." - William Nutt (Founder, Nutt Labs and Notion VIP)
Level Up Your Marketing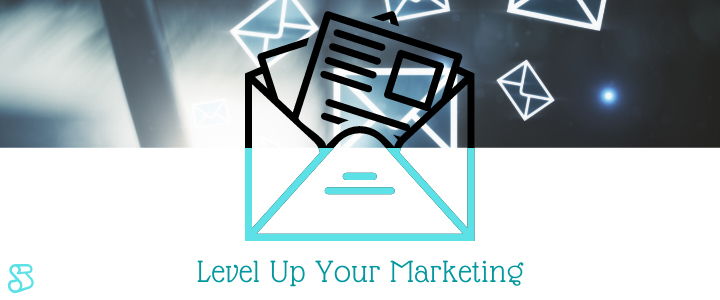 While MailerLite may make some bold promises, raving customer reviews, straightforward pricing, and a long list of features prove that this is a platform that can live up to its word. Of course, MailerLite alone can't help your brand build its audience.
While MailerLiter's websites and forms can help you grow your list, you need to start putting out unique, engaging, and on-brand content across all of your platforms if you want to drive the traffic necessary to earn more subscribers and customers. That's where Scripted can help.
Interested in putting your brand's content needs on auto-pilot? Cruise Control may be the answer. Explore our features today and learn more about how Scripted can build your brand through powerful content marketing.