The Scripted Podcast: SEO in 2020 Episode 2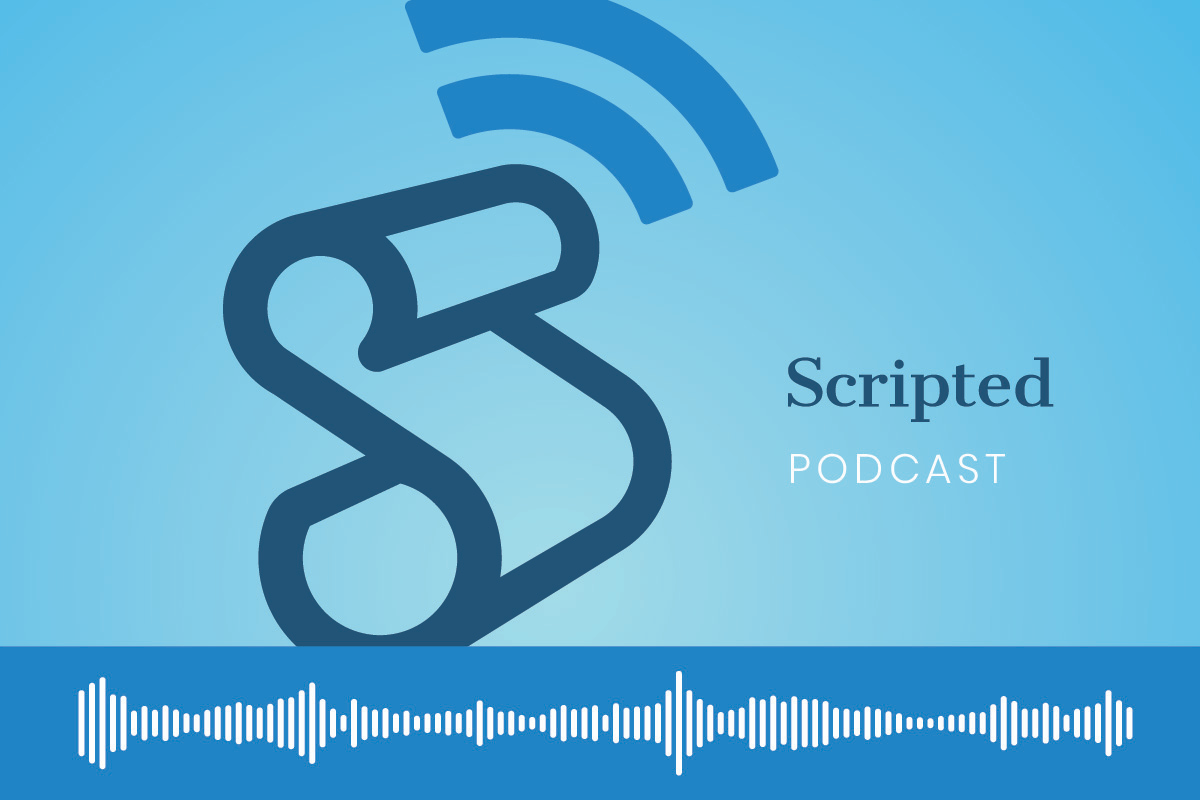 The Scripted Podcast is a show created for content marketers and content writers featuring real Scripted writers. We'll talk about best practices in content and SEO, our favorite marketing tools, how to find and hire writers, and all the fun and misadventure that comes with being a professional freelance writer.
In this episode of The Scripted Podcast we continue our discussion with Griffin Roer, founder and CEO of the marketing agency Uproer, about SEO in 2020. We discuss his daily SEO tools, the concept of hub articles, writing for video and audio content, and much more. Give it a listen below!
Episode Transcript
Gregory:
Hey, listeners, thanks for tuning in to another episode of the Scripted podcast. On today's episode, we're going to be joined once again by Griffin Roer, owner of Uproer, a search marketing agency that works closely with e-commerce and technology companies. Today, we're gonna be continuing our discussion on SEO by taking a deeper dive into the writing for SEO in 2020. We'll discuss tools he uses daily, the use of hub articles, general best practices, things to avoid, writing for video and audio content, and more. 
Griffin, we ended the last episode discussing your process of creating high quality content for your clients. Throughout that process, you use several tech tools. If you will talk a little bit more about the tools you use and why you use them.
Griffin:
Yeah, absolutely. So there's a lot of great like chrome extensions that help expedite a lot of really small tasks and small analysis. So there's a great extension called keywords everywhere, which when you do that search and you're looking at the search results, it kind of pulls up related keywords to the right. So just like overlays that on the search result. So as you're thinking of OK, I'm  going to start with this keyword. You get this kind of list of all these other ideas and you can start exploring those and kind of grabbing those and saying I'm putting them in their spreadsheet or wherever or, you know, saving those so that later you're gonna take them into a keyword research tool and maybe get some data around competition and volume and things like that. There's other tools that help, you know, when you kind of are are spying on competitors content and understanding how it's structured. An extension called SEO Minion is one that helps speed things up. It shows, you know, some of the behind the scenes stuff, like what is the page title? What is the meta description? It tells you how they've structured all their heading tags.
It tells you where all the links are on their page. How much are you linking internally and externally? So some really quick data so you can say, OK, how well optimized is this? You know, is that our competitors doing a great job. So we need to, you know, set the bar really high or is all the content kind of really poor? And we know that by coming in with a solid piece of content, we're going to have a good chance of out performing this. And then, you know, for human research, we prefer ahrefs. But there's a lot of great ones out there. So I think finding the right tool for you that helps you get the data you need so that you can understand, you know, things like volume and competition and such as bringing that into the mix. So those are some of our our primary kind of research and competitive analysis tools. And then we use site auditing tools like screaming frog when we want to maybe analyze a whole bunch of urls and extract that information and do some more deeper dive analysis.
Gregory:
Sweet. So I noticed when you were going through your process, you also talked about structuring content. I actually had a question about length of content and it kind of plays into that.
So in terms of rankings, does shorter or longer pieces do better? How do you determine length?
Griffin:
Yeah. You know, I think most often we find that there is a correlation between the length of a piece of content and how well it performs organically. I think there's probably a point where the word count gets so high that it stops mattering so much. But, you know, I think it just varies almost keyword to keyword or topic by topic. So that's why you want to get into the actual search results and look at the competition. So what we'll do is once we've identified a few keywords that we want content to rank for, you know, we'll search for those. We'll grab competitor's links that are currently, you know, in the top maybe five ranking positions for those keywords. And then we'll extract the word count from those. So if you average across all of those competitive articles is fifteen hundred words, that becomes kind of our benchmark. So for this topic, we think we need to hit a minimum of fifteen hundred words. For another topic, it might be 750. So I think you want to approach it, in a sense of we want to be in-depth. We want to convey expertise and authority in this topic. So. So we're probably not going to get away with 100 words, you know, for much of anything. But what is the right level? Depends, you know, topic by topic and who you're competing against. So that's why that competitive analysis and looking at the actual search results is so important.
Gregory:
Now, that makes a ton of sense. OK. I want to shift it into what are people doing today that they shouldn't be doing in regards to, like key things to avoid when it comes to SEO practices? And is there any trends that you're seeing right now along those lines?
Griffin:
Yeah, you know, I think a lot of, you know, the gray or black hat tactics are still ones that you want to avoid. So there's no no need for keyword stuffing or masking links or anything like that.
You want to kind of keep it above board, or at least that's what we do. But I think another thing we want to avoid is thinking about SEO in a silo. And, you know, we hear a lot of people say, you know, we need to create SEO content, which to me means they're saying we need to create content for the sole purpose of getting ranked organically. And I think that's not necessarily wrong to approach it that way. But I don't think you'll get the full value out of the content if you're only thinking about it in terms of keywords and rankings. I think you got to be thinking about the end customer, the reader who is going to be absorbing this content and what might they use it for. And you'll also get a lot more mileage out of your content if it's something that can perform well in organic search, but also work for, you know, marketing and work for social media, maybe even work for some of your digital advertising efforts. So you kind of want to think about SEO and content a bit more holistically and look over your entire digital marketing strategy and say, how can we create a piece of content that might work for more than one market?
Gregory:
I'm really happy you brought this up because it's going to squeeze into my next question around writing for other things besides like just blogs or something like that. Maybe it's a podcast or it's a YouTube video or just another video in general. Are there any different tactics when it comes to writing for another medium?
Griffin:
Yeah, possibly. So. You know, if you're bringing in video, if you're bringing in, you know, audio or imagery and things like that, you know, I think you first want to come from the point of view that search engines can't necessarily crawl a video or listen to an audio file or see an image. So you want to make sure that there's text content on the page to kind of supplement there. So whether that's taking a transcript of the audio in and publishing that or, you know, being really descriptive in your alt text just to assist search engines with what is that image of and help you get more visibility and image search results. Then there's also know different schema types that you can apply to that content just to help search engines understand. This is a video file. And here's where it's published. And here's where you can find the transcript and things like that. So I think there are certain ways you can enhance the content. Also, you know, if you bring in some of that media into the page and it's providing a good user experience, that's going to keep people on the page longer. And that's something that search engines measure as well. You know, when somebody clicks on a search result and lands on a page, do they engage with the content? How long are they sticking around that, you know, factors into how search engines value your content and intent to impact your ranking?
Gregory:
Got it. So I want to take this a little further and dive into on-page SEO, how does this differ from like a journal blog post? Just to start off, what is on-page SEO, if you can define it for the audience?
Griffin:
Yeah. On page SEO is anything that a user might see in search results or on the page itself. So think of your page title, meta description, which will show up in search results and the content on the page. So your headings, your body copy the internal and external links. All of that combines to make up on page SEO.
Gregory:
I think everybody knows it matters, but I wouldn't know how much it really does matter if you know any statistics or things like that. But how much does page speed matter when it comes to you?
Griffin:
It matters. And it's certainly been a topic that has grown in popularity both in the SEO community and just more broadly, as you know, especially Google has been really strong with their messaging and PR around "optimize your sites for fast load times and that's going to help you ranked better organically." How much does a one second difference mean for your actual rankings? I think that's probably a little bit tougher to measure. But I think this is another example where you don't want to just think of page speed in terms of SEO, because obviously having a faster website makes the user experience better and can help engagement and conversion metrics for anybody on your site, regardless of how they got there. So I think, yeah, you want to be aware of the SEO component. Want to understand that it does matter from that standpoint. But more broadly, if I had just greater impact across all of your site visitors and just the user experience overall.
Gregory:
Okay. So then when it comes on page SEO, I know there's some talk around structuring the URL. Wanted to just, you know, go above the page a little bit. Do you have any tactics there? When it comes to structuring the URL.
Griffin:
That's a great question. Well, I think you want to first have a user friendly. I still see a lot of that today where you have these really, really long URLs, as people are trying to kind of maybe cram primary keywords and multiple secondary keywords into there. I think it looks really busy, perhaps can look a little bit unprofessional and it's not as important as one might think, you know, in terms of where you ultimately rank. I think having kind of concise URLs that utilize, you know, the focus keyword when possible is the right way to go, but not putting a bunch of extra words in there thinking that that's going to be the difference between this content performing or not performing. So that's one piece of advice. The other is, you know, you want to organize your content into subdirectories in a logical way. So I think that has kind of a twofold benefit. One, it helps you measure your content. So if all your, say, blog articles, live under slash blog, that makes it really easy to jump into Google Analytics, jump into Google search console. Look at just that section of your website and see how you're performing in terms of indexing and rankings and traffic versions and things like that. So there's a benefit there to make your life a whole lot easier if you're just creating a really lean URL structure and marketing content logically into those subdirectories.
The other is that, you know, I think you then put similar pieces of content near each other. And as Google assesses your Web site and looks at your overall authority for various topics.
Having those things kind of close together, living together under the same subfolder subdirectory, I think can help improve how search engines understand you as an authority for a particular topic or set of topics.
Gregory:
OK. And then just to wrap up on-page SEO, do you have any specific linking strategies, external or internal, that you think would be a good resource for anyone listening that they'd be thinking about?
Griffin:
Yeah, I think there's a lot of emphasis on obtaining back links, getting links to and from other web sites. And that's, of course, still really important today. But I think that's often emphasized and creates this situation where you overlook your internal linking opportunities. And the benefit there is you can control your internal links. You often can't control your back links. You know how long they stay up in the sites that choose to link to you and don't choose to link to. So you can help yourself both in making it very easy for your content to be crawled and also helping to spread around some of your kind of sites SEO equity by linking between relevant pieces of content. So, you know, just a strategy there would be to make sure that you're going back to older pieces of content. Building links to the newer articles or newer pages that you're publishing that are on the same topic or or are similar. And there's an opportunity to kind of associate the two. And then it kind of vice versa, when you publish something new, make sure that you're finding opportunities to link back to things that you might have published months or years ago that can help kind of elevate the performance of something that maybe you published last year and it hasn't really done much. But now that you've continued to publish additional pages on that same topic, you can see performance kind of increase overall. Even for those older articles, if you're being thoughtful about how you're linking between them.
Gregory:
Love it. Thanks so much, Griffin. And to recap what we discussed. Let's start with the tools to help write better SEO content. The first is the extension Keywords Everywhere. It pulls up related keywords to the right in search results and creates a list of other keywords that you could start exploring to have other ideas. The next is SEO Minion. It shows you behind the scenes stuff. What is the page title? What is the meta description? How much linking is there externally, internally and things like that. The next is a site auditing tool called Screaming Frog. It's for analyzing a lot of URLs at the same time and extracting that information. And when it comes to general keyword research, you have Ahrefs, SEMrush, and other great tools to choose from. What really matters when it comes to these tools is that you find the tools that help you find the data you need.
When it comes to the length of content, it really varies keyword to keyword or topic by topic. That's why you want to identify the keywords and research the competition. Then you can extract the word counts from competitor articles and find your average that you can start with.
When writing for a different medium, such as video or audio. Search engines can't crawl a video or an image or an audio clip. You need to make sure there is text on the page that substitutes that, such as adding a transcript. The content will also keep the people on the page longer, which helps your SEO. 
Next, when it comes to on-page SEO, page speed matters. You must optimize your sites for the fast load times because this will affect your page rankings. However, you should also be looking at that it just helps the user experience. It should be faster because the user experience is better. And when it comes to structuring the URL, make sure it is user friendly. You don't want really long URL slug's that really just comes from cramming keywords, which looks unprofessional. Using concise URLs that utilize the focus keywords when possible is the way to go. You also want to categorize your subdirectories in a logical way. For instance, you want all of your blog posts to be behind the subdirectory blog within the URL. This will make it easier to look over your Google Analytics as well.
When it comes to linking strategies. It's great to be linking from other web sites, but you can't really control backlinks. But you can control internal links. So help yourself by making your content be crawlable by linking between relevant pieces of content that you create. So, for instance, make sure you go back to older pieces of content and link to new pieces of content and vice versa.
That about wraps it up.
In the next episode. Griffin and I will be ending our discussion on SEO by talking about other tips and tricks, including the use of semantic keywords, guest posting, link building, as well as discussing certain trends that are fundamentally shifting the way people approach SEO and how you will in the future. It's gonna be great. So stay tuned.
Hire a Scripted writer to write your SEO content today and start your 30 Day Free Trial now!