The Best 9 Automotive Blogs For Content Writers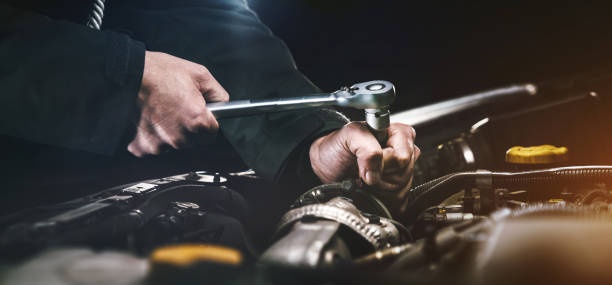 What are the best automotive blogs out there? Well, there's a lot to choose from. After all, everyone adores their cars - and a lot of people absolutely love reading about everything automotive right alongside them. From the classic car business and blogs catering to the true "gearheads" to the newest developments in technology (especially energy-saving electric cars), the best automotive blogs out there on the web have something for everyone.
So what are the best automotive blogs out there on the web that you should peruse regularly? Here are our favorites.
Speedhunters
"Global car culture since 2008" is the tagline of this acclaimed and entertaining blog, focusing on the joys of beautiful and fast cars. Articles on Speedhunters run the gamut from features on technologically-advanced vehicles and legendary figures in the industry to "car spotlights" on new models. It's also an extraordinary outlet for car imagery, with a beautiful collection of top-notch photographs. The Speedhunters website also boasts plenty of coverage of automotive events, including Formula One and Rally coverage, and features on high-profile car shows and festivals worldwide. Be sure to check out their tagged "museum" stories for an in-depth look at some of the truly remarkable car-focused exhibits from around the world.
The Truth About Cars
One of the best automotive blogs to read on the web, The Truth About Cars features "candid, unbiased automobile reviews" along with a warts-and-all look at the automotive industry. Often irreverent and scathing, The Truth About Cars never flinches when it comes to an automotive review (a recent Mazda review includes "tasty, but too easily filled" in its title). Their annual "The Ten Worst Automobiles" awards section is a must-read, and the biting editorials are thoughtful and very much necessary for the industry. It's an essential part of any automobile lover's daily reading list.
The Humble Mechanic
An engrossing and entertaining website, The Humble Mechanic is one of the best automotive blogs to read on the web. Created by the aforementioned "Humble Mechanic" as a place to "connect with my customers in a way that I can't in the shop," the website is a fun journey through the world of car maintenance. Giving a refreshing antidote to the normal perception of car mechanics, The Humble Mechanic is both entertaining and informative - ranging from YouTube videos on tweaking car displays to step-by-step instructions on how to replace a timing chain on an engine. Don't forget to give the Humble Mechanic's podcast a listen, as well.
The CarGurus Blog
CarGurus is one of the behemoth websites of the auto industry, and it features a blog that matches its industry stature. A colorful and informative site for anyone that loves cars, the CarGurus blog is one of the best automotive blogs to read. There are helpful and practical features profiling specific cars and new releases, along with narrative pieces like "We Tried City Living With an Electric Car." The CarGurus industry insight features are a highlight; don't miss their year-end wrap-up articles and coverage of the coronavirus impact on the car industry.
The Detroit Bureau
What else would a website named after "The Motor City" be about? The Detroit Bureau is the perfect website for anyone either interested in (or invested in) the automotive industry. This website focuses heavily on the auto world's business side, with a focus on new developments and ventures for the big automakers in Detroit and around the world. Along with the industry coverage, The Detroit Bureau provides engaging reviews of new vehicles along with stories on classic cars, new car technologies, and much more. "The Voice of the Automotive World" is one of the best automotive blogs to read for anyone looking to learn more about the industry.
Classic Car News
Interested in the classics when it comes to the automotive industry? If so, Classic Car News is a daily must-read. This straightforward and entertaining site is one of the best automotive blogs to read for those interested in classic car shows or the coolest classic cars from around the world. Each event recap features captivating, full-color photographs of stunning classic cars, along with a look at some of the top sales from each event. Along with that, Classic Car News puts on an annual "Car of the Year" competition and features industry news and updates for events within the classic car industry.
Carcomplaints.com
This comprehensive website is an excellent resource for one of the pesky parts of owning a car - the various maintenance problems that come with it. Intricately designed and extremely thorough, Carcomplaints.com features a robust blog news section that tracks all of the industry's big recalls, lawsuits, and other legal developments. For those that would like to look at a specific problem in a particular car, Carcomplaints.com also allows for users to search by make and model or just by complaint itself. The "current defect trends" is also a handy resource, allowing visitors to see just what is standing out when it comes to industry-wide complaints. This is one of the best automotive blogs to read, covering an essential part of the industry.
BangShift
One of the coolest car websites on the web, BangShift takes particular delight in everything automotive. Looking for some of the most fun and thrilling car videos on the web? BangShift's got an amazing collection, with pulse-pounding first-person in-car cameras capturing laps around the track and videos from classic races and "throwback" car industry favorites. BangShift also features a wide range of fun and interesting industry stories - profiles on classic cars, "random car reviews" of all kinds, and an intriguing "How Would You Build It" tag. The website also boasts an extensive collection of photos along with an active and engaging forum for discussions.
TopSpeed
Another "supercharged" blog site, TopSpeed focuses its content on the fastest cars out there with a variety of fun blogs and features. Visitors can read about "The Fastest Cars of the 1980s That You've Forgotten About," get plenty of maintenance tips, and explore articles on new vehicles and industry trends. Be sure to check out the fun TopSpeed "History" section, for a look at some of the speediest (and coolest-looking) cars to ever hit the road.
How Can Scripted Help Your Automotive Content?
Looking to give a boost to your automotive industry-focused content on the web? If so, you need someone to produce that content - everything from blogs and web page text to press releases, newsletters, social media posts, and video scripts. Don't waste the time and resources trying to find an in-house writer for all your specific content needs. Turn to Scripted, with the best database of automotive writers on the web and an easy-to-use interface. Our trained and experienced automotive writers can quickly provide you with the engaging, comprehensive, and keyword-rich content your website needs to get to the top of the rankings that matter. Why put all of your valuable time towards developing, writing, and editing your own website content? Let the automotive freelance writers at Scripted handle your content - and secure for your website the attention it deserves.
Ready to get started with your automotive writing needs? Explore our automotive writers page on Scripted here.