Facebook Announces New Button to Combat Fake News

In a stunning announcement today, after months of intense research on how to stop the spread of false information on their website, Facebook COO Sheryl Sandberg presented a new feature that she says will limit the spread of false information on the site by over 90%.
"We take this matter very seriously and that's why we've spent day and night since the 2016 election to find the best solution to this problem. We believe we found it with the "Come on, Aunt Linda" button," said Sandberg.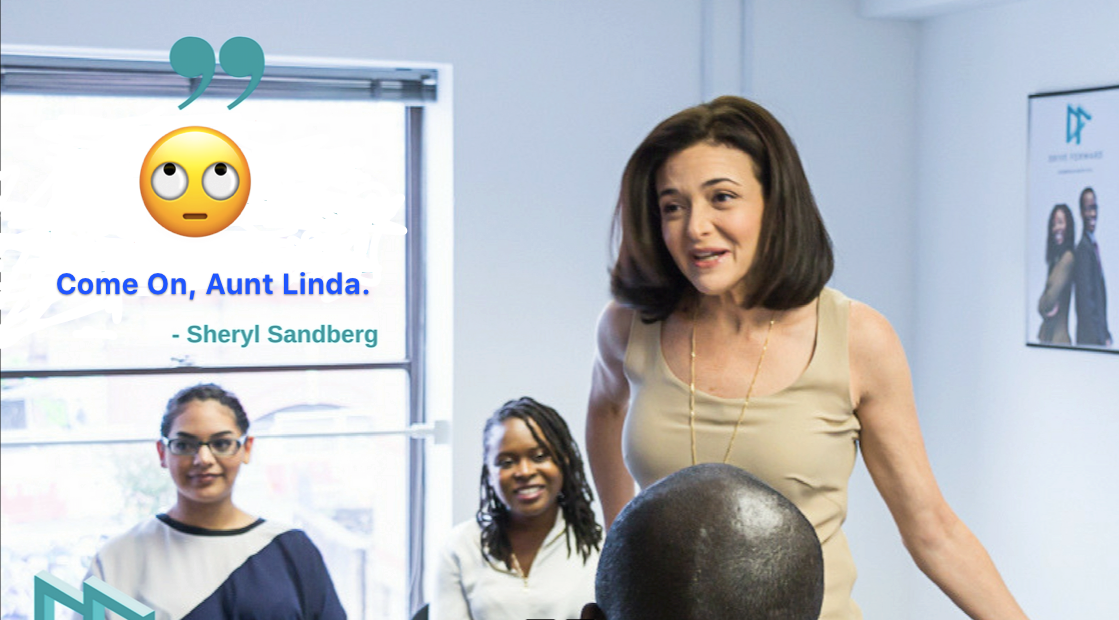 According to Facebook researchers, the greatest disseminators of so-called "Fake News" has been everyone's Aunt Linda. Without Aunt Lindas, most conspiracies and false narratives never get the promotion needed to spread. Researchers call this the "Aunt Linda Tipping Point" (ALTP). If they're able to stop false information before it hits the ALTP, it will no longer have the power to due harm.
Why the button, though? Why not just ban these Aunt Lindas from spreading the news at all?
"At Facebook we believe in the 1st Amendment. We're not in the business of censorship. However, we are not above shaming people who embarrass their family on Facebook. Hence the "Come on, Aunt Linda" button," Sandberg responded. "Also, without Aunt Lindas our entire business model would collapse."
Facebook hopes the "Come On, Aunt Linda" button will replace the ever popular "Poke" button as something everyone loved, used, and understood the purpose for immediately. The COAL button will go into effect just in time to decide the 2020 Presidential Election.
Your Aunt Linda, on the other hand, does not understand what the big deal is. "I saw this story on FreedumbPatriot.real, a site I found today on Facebook and immediately trust, so I shared it. Again, I don't get what the big deal is. Did you hear about your cousin Jeffrey?"
When reached for comment Facebook CEO Mark Zuckerberg had this to say:
"I just wanted to rate women based on their looks at Harvard. I don't know how we got here. Who is Linda?"
From Palo Alto California, this has been Scripted News, April 1, 2019.