What You Need to Know About eCommerce SEO in 2022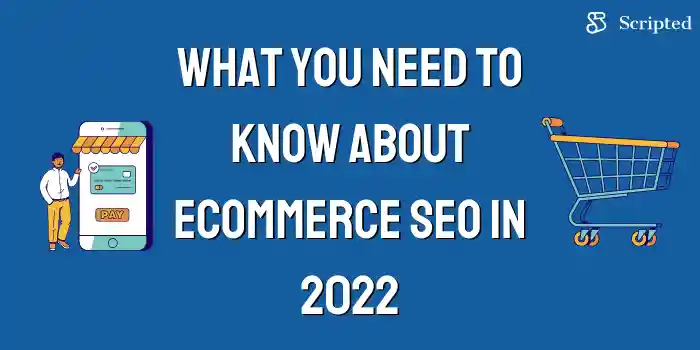 In the past year eCommerce has boomed. It's no surprise the ongoing global crisis has caused an expansion of online shopping across countries and increased the variety of eCommerce businesses, consumer segments and products available. In many countries online retail has moved from luxury goods and services towards everyday things that are needed by more people. 
With the on-off closing of brick-and-mortar retail and limitations on physical interaction it has forced more people to get comfortable shopping online, even those who traditionally preferred not to. In the United States, retail and food services sales between February and April 2020 were down 7.7% compared to the same period in 2019 but sales increased for grocery stores and non-store retailers (mostly eCommerce providers) by 16% and 14.8%, respectively.
Although retail stores are open again in many countries, the global crisis has left a legacy of people now more comfortable with online shopping and many who'd rather shop from the comfort of their home. 
What is eCommerce SEO?
eCommerce, also known as electronic commerce is the business of buying and selling goods or services on the internet (Cambridge Dictionary). 
SEO (search engine optimization) is the method of making sure the address of a website is shown near the top of the list of results of an internet search (Cambridge Dictionary). 
Putting these two together 'eCommerce SEO' means using optimization strategies to make your website appear higher in search engines like Google, so more people find your content and buy your products. Even if your goal isn't selling billions of dollars of products, you'll want to get your head around search engine optimization for your website in 2022.
What Difference Will It Make If I Focus on SEO?
If you want people to find you without having to inundate them with ads, eCommerce SEO is an organic way to do that. It's a free marketing and advertising tool.
Even if someone doesn't click onto your site, your brand or name appearing in the top ten search results raises awareness, builds confidence and authority in you and your business. Building brand awareness can lead to customer loyalty, repeat business and a better conversion rate.
A basic understanding of SEO can help you no matter what your goal online, whether you're a blogger, content creator or small business. 
Five Simple Ways to Integrate SEO in Your Content Strategy
From the outside SEO seems complicated. The abbreviation itself sounds like something only technical people should know about, which is perhaps why many small business owners and content creators avoid it and prefer to rely on paid ads and social media platforms like Instagram and Facebook. These will create interest in what you do but won't result in your site appearing in the top Google search results.
Optimizing your website by using simple strategies can help you appear on the first page of search results within your niche. It will increase the quality and quantity of people coming to your site organically. 
Implementing SEO strategies works. It may even surprise you how quickly your website ranking in Google can change. By learning how to use SEO and trying out the below strategies you'll feel more in control of your site's growth and soon see SEO isn't just for tech geniuses. 
1. Perform Keyword Research to Rank in Relevant Search Results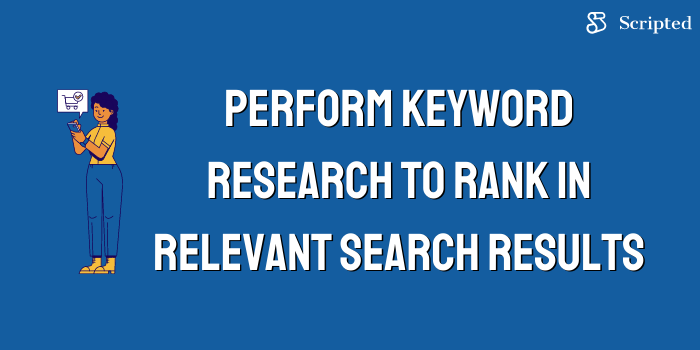 A simple way to use SEO is to find keywords that relate to your content and add them in strategic places. You can do this by imagining what you'd search if you were looking for your product or service as someone who'd never heard of it before. Once you know the keywords you'd use there are a few tools to help you check these and find similar keywords.
You can use Google Keyword Planner for example. When you visit Google Keyword and type your keywords into the search section, a table appears with the word (if it's a commonly searched word) along with similar keywords. If you decide to write an article on "non-dairy alternatives" or if you sell a product with this attribute, Google Keyword will provide you with similar words like "plant-based milk", "non-dairy milk" and an indication of how frequently those keywords are searched per month. 
From here you can decide what additional keywords you want to add to your website. If you are just starting out with integrating SEO into your site, it's probably more effective to use smaller, less competitive keywords that can rank more quickly and work your way up to the more frequently used keywords as your website becomes well known.
Another way to find relevant keywords is to do competitor research. If you know brands offering similar things to you, go to their website and look for the keywords they use on their home page and top product ranges. If you're unsure use a tool such as Semrush where you can check keywords for any other website. 
Once you've identified all your keywords, the next step is to implement them. 
Where to place keywords? There are a few places for you to consider using keywords. The first is to place a target keyword in the URL because the URL provides your audience and search engines with a sign of what they'll find on that page. 
It's important the URL is short and readable without gaps between keywords. If you're selling plant-based milks and incorporate a keyword to describe your products, the URL might read something like this one from Moo Free Beverages.
https://moofreebeverages.com/collections/our-plant-based-milks 
It's simple, short and easy to read. A more complex URL with lots of spaces and other characters between the keywords would be hard to read for potential customers and search engine robots.
Title Tags. Another place to add keywords is within the title of your page or article. This should contain the type of information the viewer will find on the destination page and show how it's related to their search. To make the most of your title tags put the target keywords at the beginning of your title. 
You can add more specific modifier words such as "best", "top", "cheap" to your keywords. These are popular words people use when they search for a product or service. For example, someone who's looking for oat milk might search using a modifier word and their location, "Best oat milk in California". Mobile searches for "best" grew over 80% in the two years up to 2017 according to Google.
Body Copy. A third area to include keywords is the body text of your pages where the user can read more about your product and service. Most websites have a home page, plus category pages before going into specific product pages. 
For example, a clothing site might have a category called 'dresses' before it breaks into individual pages styles, such as 'scoop back camisole', 'knotted slip dress'. If you run a blog, you might have a category called 'recipes' before going into pages with individual recipes. It's important to use your target keywords at least 2-3 times in the category pages. Make sure it sounds natural and informative and not forcing words in where they do not fit or flow.
There are off course more areas you can include keywords as a strategy to improve your ranking within search engines, but the above provides a starting point if you're new to search engine optimization.
2. Clear Product Descriptions
The second strategy to consider is to focus on your product descriptions. The length of product descriptions is important. Many eCommerce sites contain brief product descriptions of 200-300 words, but research shows that longer product descriptions work better for search engine optimization because Google prefers longer form content. SerplQ ran a study that charted the top 10 results in search queries by length and all 10 had average content length of 2000 plus words.
The word length is not the sole determining factor, but Google knows users don't want to keep gathering bits of information from different places. They want everything in one place. Although it's unlikely your product descriptions will be 2000 words, it's worth having more detailed descriptions of your best-selling products and using category pages to write more lengthy descriptions.  
3. Organize Your Website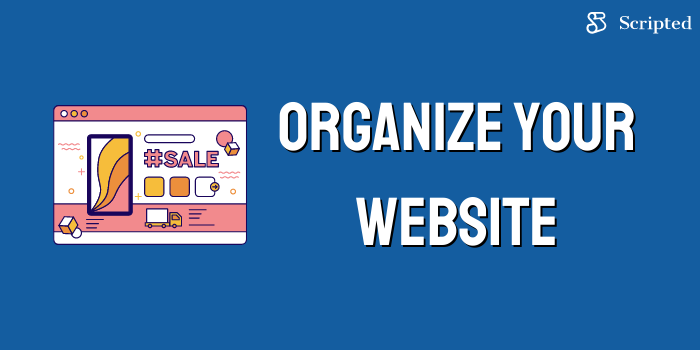 Your website structure is important for SEO. The site's structural design is how the content is shown on your site. It matters for visitors and for search engines. A great website is structured so the most important content is right on front of the visitor when they land on the site. The home page should allow access to all the most important pages and the number of clicks to get to what the customer is looking for should be minimal. 
There are a few things you can do if you're reviewing your site to improve search optimization. Make sure it's simple and scalable, so customers are only 2-3 clicks from the product or service they want. Ensure URL's are optimized with keywords and browsing through pages is easy and fast for customers. Make use of internal linking wherever you can to create a network of pages, so customers easily move from one page to another and spend more time on your site.
4. Create a Mobile-responsive Website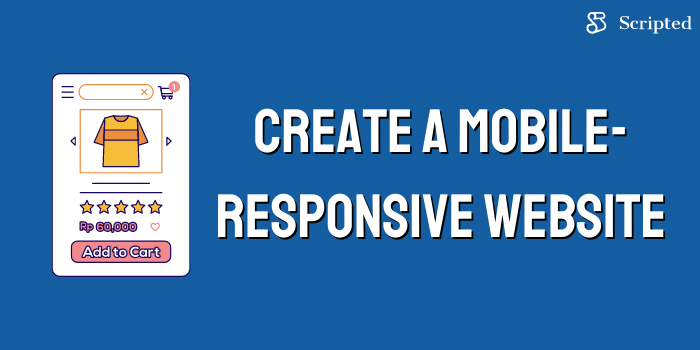 Mobile eCommerce represents most retail online and is expected to account for nearly all online sales soon.
Mobile internet usage is increasing every day with 53.9% of all retail eCommerce expected to be generated via mobile devices in 2021 (Statista 2020). In 2017 nearly two in three smartphone users were more likely to purchase from companies whose mobile sites or apps customized information to their location (Think with Google 2017). 
These statistics show it's not optional to tailor your website for mobile devices. Research by Google in 2019 shows that 75% of smartphone users expect to get immediate information while using their smartphone. 
Your site should be mobile friendly, so it looks as good on a mobile screen as it does on a desktop, but it also needs to be optimized for mobile devices, which means you have created it specifically for mobiles and it offers a simplified user experience.
Mobile optimization is a vital part of your SEO strategy. You can test your site's mobile speed using Google Mobile Speed Tool and make sure the design, layout and theme are mobile responsive.
5. Show Customer Reviews on Your Site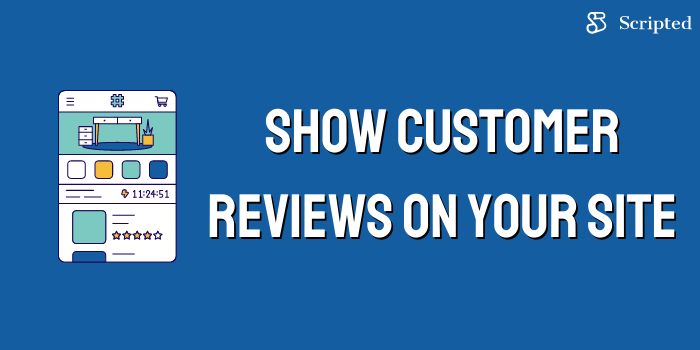 Research shows retail websites with product reviews see an increase in click-through rates. According to the review site Reevoo, having over 50 reviews per product can mean a 4.6% increase in conversion rates whilst eMarketer found consumer reviews are more trusted (12 times more) than manufacturer descriptions. Reviews give potential customers the confidence to complete at checkout.
It's not only for converting online window shoppers to purchasers that reviews are vital, search engines love reviews because they provide unique content. They provide a constant stream of quality, searchable content with minimal work. Customers who write reviews often use keywords and phrases associated with products and services which helps improve SEO. A good number of customer reviews will create higher traffic to your website. 
In summary you want to make sure SEO is one of the first things you do for your website. Whether you're a food blogger who wants people to try your recipes or a clothing company who wants people to buy your products, SEO is important. 
It's up to you to measure and assess how your website is performing. Track your results so you can see where most of your site traffic is coming from. You will need to keep improving and fine tuning your SEO strategies in order to stay ahead and ensure your site remains at the top of search engine results. 
Check out the Scripted Blog for more information on content marketing in the retail and eCommerce industry.