SEO Checklist Before Publishing a Blog Post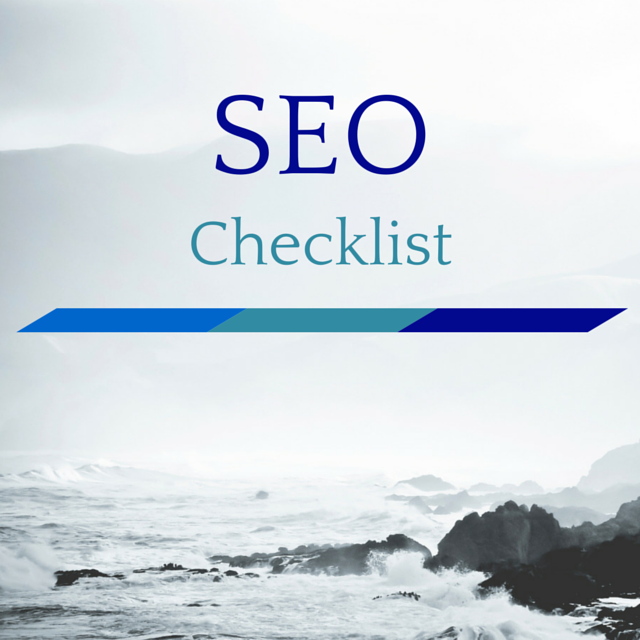 You've written your blog post and double-checked spelling and grammar. This is the big moment! However, before you publish make sure that you've checked over these items so your post gets the most SEO visibility possible.
Before Publishing
URL Structure
Your URL structure should be focused on a primary keyword or phrase. Whatever your keyword or phrase is will be what you'll primarily rank for in the search engines, so make sure you choose something that is the main purpose or focus of your website.
example: www.example.com/keyword-phrase
If you're publishing a blog, you'll want to use a folder rather than a subdomain.
example: blog.example.com vs example.com/blog
Title Tag
Title tags are also referred to as page titles, website titles, or HTML titles. Whatever term you prefer, this is the clickable title of a webpage that appears on the SERPs. Your title tag should begin with your keyword phrase and be 50 to 70 characters long. Make sure your title tag is unique and that there are no duplicate titles on your website.
example: Example Title Article | Brand
Meta Description
Meta descriptions appear in search results and serve as a preview to what the page is about. Keep your description under 160 characters and be sure to include your keyword phrases and a call to action. The searched keywords will appear bold in the search results. 
example:
Keywords
Limit your target keyword to once every 200 words throughout your content. Google's algorithm can detect keyword stuffing and if caught, your website's ranking will suffer for it. It's best to focus on content quality over keyword targeting. 
Internal Linking
When creating internal links, link targeted keyword phrases as anchor text to other pages. And as the same with keywords, make sure these links are spaced out. You'll want no more than 5 links per 500 words. It's best to link phrases more than single keywords. That way the link will stand out better to the audience, and you'll get the SEO points for more words within the phrase. 
Alt Images
Images are for more than just your audience. Search engines can only crawl text, so providing image descriptions allow your images to boost your SEO ranking. You'll want to use relevant titles for these images. Again, using your key terms and phrases is best. 
Add Social Sharing Icons
Social sharing icons (i.e Facebook, Twitter, Instagram) will not directly help your SEO, but having social share options reinforce topic authority to visitors. The more authority you have on a subject, the more likely others will share and link to your article.
After Publishing
External Linking Best Practices
Post your article to relevant social channels and LinkedIn groups if applicable. The more people that see your post, the more opportunities for someone to link to your post.
When you get an external link from other websites, be sure you have follow links. A follow link passes link value from one domain to your domain. The more links you receive, search engines will deem your content as higher quality.
example: <a href="http://www.website.com/" rel="follow">Link Text</a>
Guest Posting
Another great strategy to get more follow links is to guest post on reputable publishers or on the blogs of other relevant companies in your industry. If you're able to get a post published on a top site, you'll not only get a great link, but your message will be amplified to a greater audience.
You're Ready To Publish
You're all set! Publish and promote that blog post! Use a keyword tracking tool like SEMRush or Moz to see how your article is ranking. Use social tracking tools like Sharedcount or Buzzsumo to track how your posts are being shared. 
For the best SEO results, team up with Scripted. Our highly-vetted writers will ensure your content is perfectly crafted for both your audience and SEO. We automate your content strategy so you can save time and money. Get started with a free 30-day trial and level up your content!