Increasing Organic Traffic to Your Real Estate Website: The Complete Guide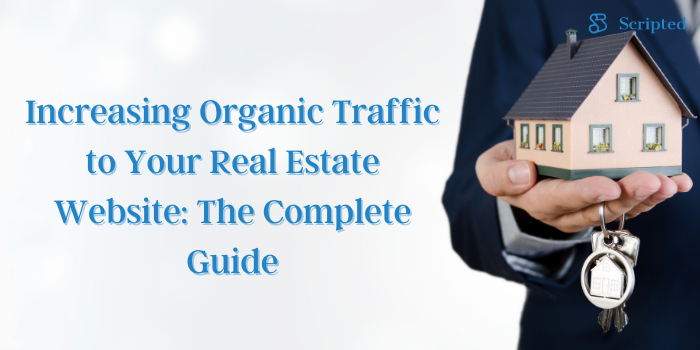 If you are a real estate agent, you know that getting traffic to your website is the hardest part of selling homes. You may have spent hours on Google AdWords and Bing Ads without much success. It can be frustrating and disheartening - but it doesn't have to be! In this guide, we will go over strategies for increasing organic search engine traffic so you'll be able to sell more homes from your website.
Make Sure Your Website Is Mobile-friendly

Google prefers responsive (mobile-friendly) websites and will rank those sites higher in their search results. This means that your website is more likely to be found by potential customers conducting searches on Google or other popular search engines like Yahoo!
A mobile-friendly website includes:
Having a drop-down menu at the top of your site.

A clickable phone number on every page.

Using icons rather than pictures for navigation.
Build Relationships with Magazine Writers Who Cover Real Estate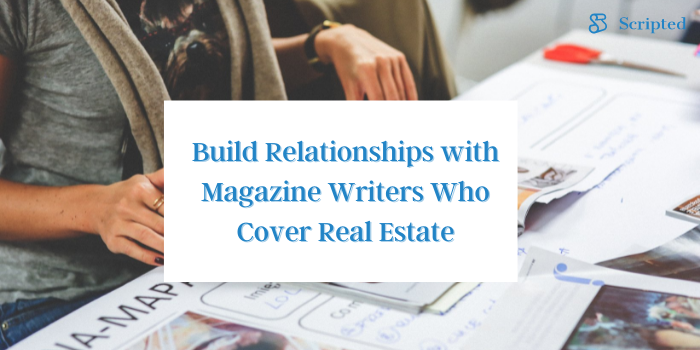 Many niche magazines cover real estate, and these publications are always looking for content. Reach out to writers at these publications, and offer to write exclusive content for their magazine in exchange for a link back from the article.
Create an Email Newsletter to Send Out Monthly Updates (About the Latest Listings and Happenings in The Real Estate Industry)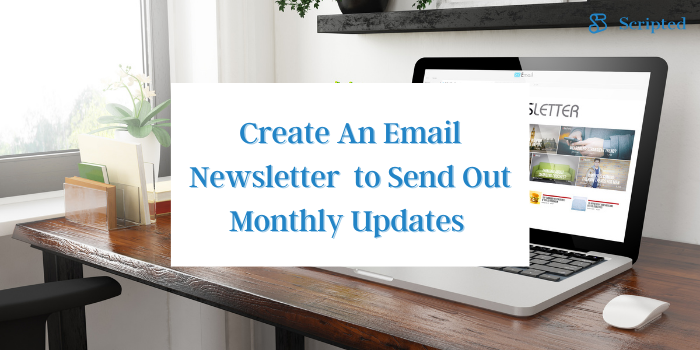 Send these newsletters by email, and make sure you include an opt-in form so that subscribers can sign up for future editions of the newsletter. This is a great way to build trust with potential customers who are considering hiring you.
This is a great way to constantly keep your name in front of potential clients, and it will give your website more exposure.
Even if the reader isn't looking to purchase a home now, down the road, when they are ready to buy, they'll remember your monthly newsletter packed with valuable information.
Figure Out Which Platform Your Potential Clients Are Using the Most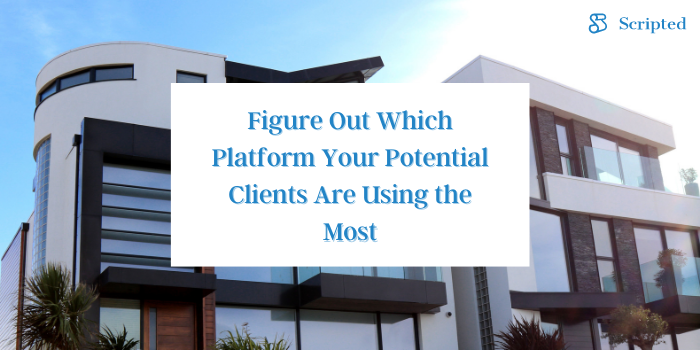 This will give you a better idea of how to optimize your website for the best results. For example, if most of your potential customers are on Facebook, then it would be wise to spend more time optimizing your website for that platform rather than LinkedIn or Twitter.
Each social media platform has its own demographic, and users are often in different mindsets when using each platform.
If you find that many potential clients use LinkedIn the most, tailor your content to be more formal to match the tone of LinkedIn.
If most of your potential customers are on Facebook, focus more time and energy on optimizing for this platform. The Facebook algorithm prefers short videos over longer-form video content. A great idea would be to post 30-second clips that give updates on recent happenings in the real estate industry using Facebook Live! This will show prospective clients how much you care about their needs by providing them with fresh new information just as they're looking for it.
This is also an excellent opportunity to promote yourself because when people "like" these live videos, it's an easy way to see what people are interested in.
Encourage Facebook Likes by Posting Pictures of Houses On Sale, or New Listing Announcements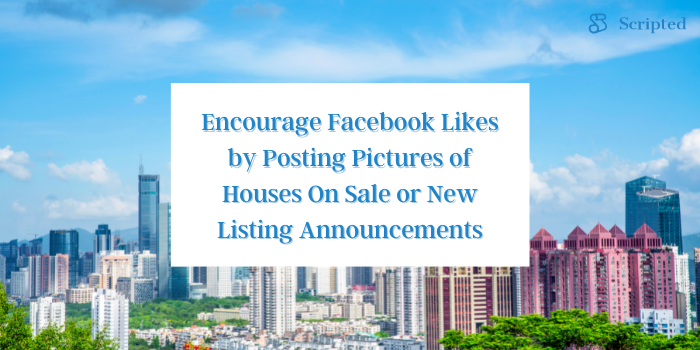 Posting pictures of houses on sale or new listings is a great way to capture the attention of potential clients. Make sure that your photos are high quality and include as much detail about the property as possible.
The more likes you get for these posts, the higher they will rank in Facebook's newsfeeds, which means even more people will see them! This can lead to an increase in traffic to your website if someone sees one of these pictures and wants to learn more about it.
Your post will also gain more exposure if people decide to share or tag their friends in the post.
Make sure to include a link back from your website or even just an email address so that people can learn more about the home.
Post Images of Home Design Inspiration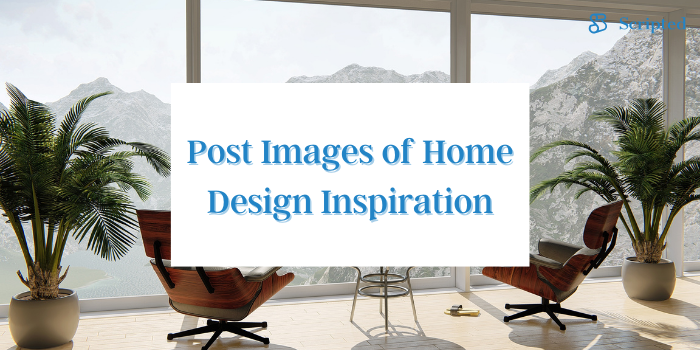 By showcasing home design inspiration, you can educate potential customers about designing their future homes. This is good for those looking to make a significant investment or to refresh their current home with new ideas and colors.
If you can gain clients this way, you'll also have an idea of what style homes they like before you begin showing them properties.
Boost Engagement with Instagram by Sharing Pictures of Local Events like Architecture Tours or Open Houses
 
The next time you have an open house or attend a local event, make sure to take some pictures so that you can share them with your followers on Instagram.
You'll want to keep the caption short and sweet - this way, people will be more likely to read it before they scroll past your photo. Include links back from your website in these captions for added exposure.
Share Videos on YouTube About First Time Home Buyer Tips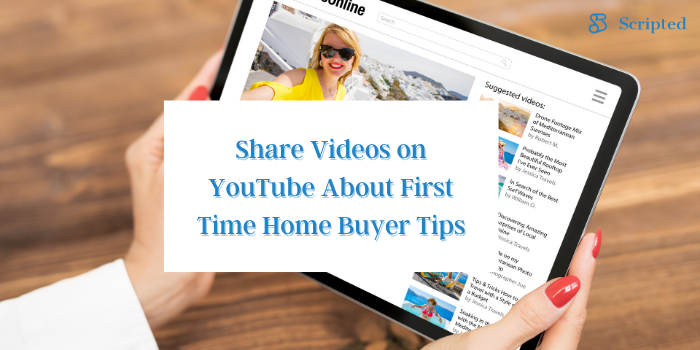 One of the best ways to get people to visit your site and work with you is to deliver them something of value. Buying a home for the first time can be overwhelming, and providing buyers with a step-by-step guide will not only make their life easier but will also help them trust you.
This way, they'll know what to expect when they work with you on a home purchase.
Include Keywords in All Content So Search Engines Can Find It Easily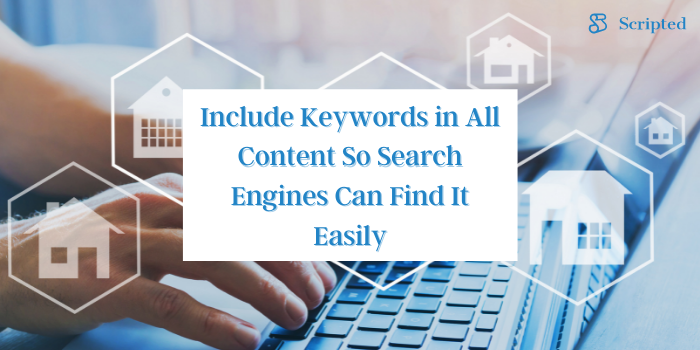 Your goal should be to rank in search engines for keywords that your potential clients might look up. This way, when they type those words into the search bar and find you as an option, it will help them decide whether or not they want to work with you on their next home purchase.
Some popular keywords in the real estate industry include:
home buyer

home hunting

real estate agent

investment property

foreclosure listings.

buyers agent

investment property

property listings.
Add Google Maps, Street View, and 3D Images of Homes to Your Site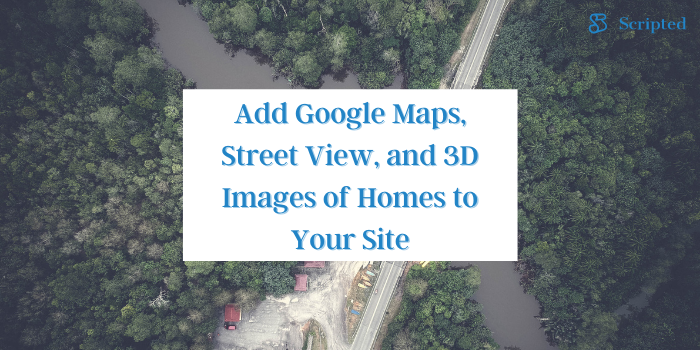 Google Maps, Street View, and other virtual tours are a great way to allow your potential clients to see homes in person. If they can't make it out for an open house or tour of the property, these images let them virtually walk through the home.
This will give you more exposure if someone sees one of these images on Google and wants to learn more about that particular home.
Offer Free Consultations In Person or Over The Phone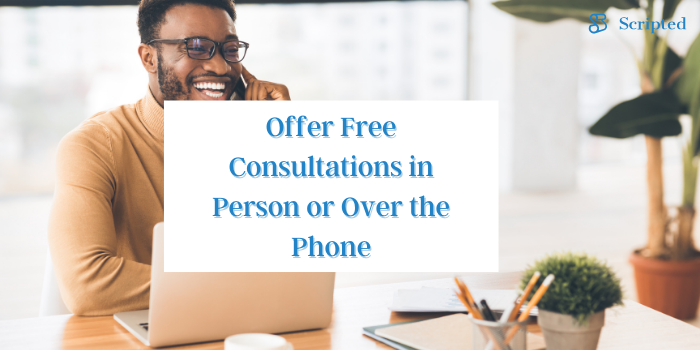 Not everyone is comfortable buying a home with someone they see over the internet. They want to know that they can trust you and have your expert advice on hand in person before making such an investment.
Offering free consultations will show potential clients that you not only care about their needs but are willing to make them feel at ease when it comes to this significant decision of theirs.
Use High-quality Photos of Homes for Better Results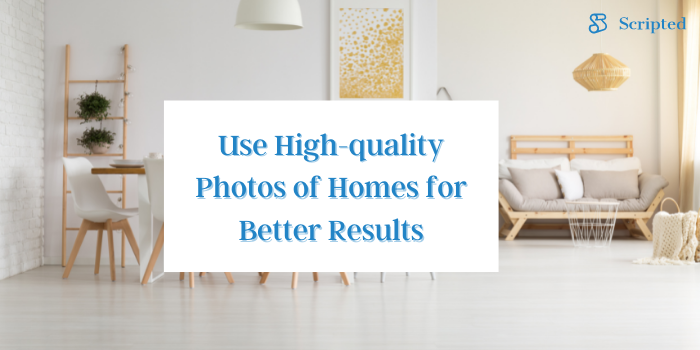 Not all listing descriptions are created equal, and that's why it's important to use great photography to show off the home as best you can. If people walk through a few slideshows on your site with poor-quality images, they'll be turned off from the idea of working with you - even if they loved the content!
Make sure that each photo is bright and vibrant so that potential clients feel like what they see online is exactly how their future home will look when built or renovated. Consider using an interior design professional who knows how lighting works around rooms to take these shots before posting them onto your website.
High-quality images are more likely to be shared over social media, which means more exposure for your real estate website.
Check Out the Websites of the Top Teal Estate Agents in the World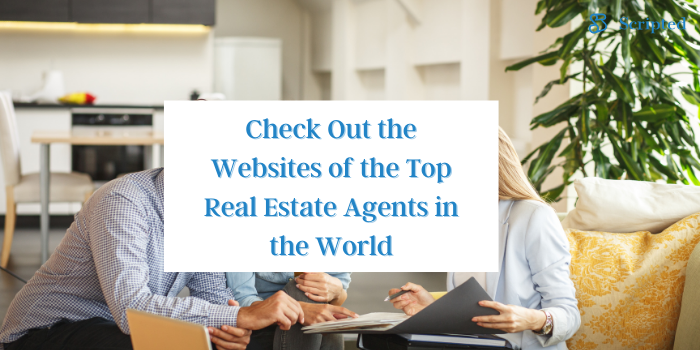 It's essential to look at the websites of other top real estate agents around the world. You can see what they are doing right and then implement that same strategy into yours for better results or inspiration!
This is also an excellent way to learn about new trends, tricks of the trade, and best practices for growing organic traffic on your site.
Pay attention to the design details and their home listing landing pages.
Keep in mind that the design of your website is essential to a potential client. They want to feel comfortable and excited about working with you, which means they need a great first impression from the moment they land on your site.
The listing pages are also crucial because it's where people will decide whether or not to work with you as an agent! It should include detailed descriptions of the home, pricing information, photos, maps/street views if available - anything else relevant to help them find what they're looking for when browsing through properties.
Find Out What the Top Real Estate Brands in the World are Writing About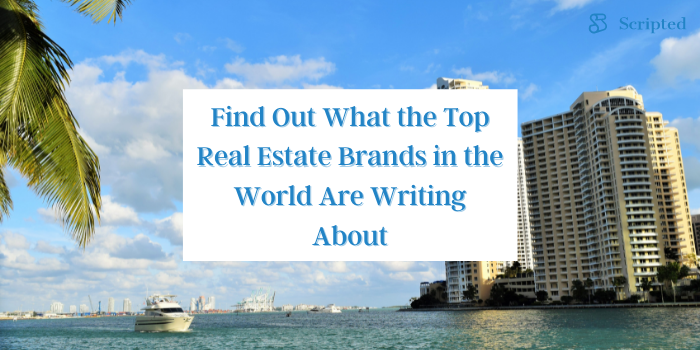 It's essential to stay up-to-date with what the biggest names in real estate are doing. Sites like Sotheby's and Christie's have been around for a long time and know what they're doing when it comes to driving traffic.
They are constantly posting new articles about the latest trends in real estate, so check them out! You can also subscribe to their newsletters or follow them on social media pages if you want all of the news as soon as it happens.
If you find that they continuously write about a specific topic, you can ensure that those types of content draw the most readers to their site.
Take time to write your blogs on these topics and expand on them to give the reader even more value. This strategy is excellent because it verifies that the topic resonates with that audience, and by creating similar content, you can attract the same type of people!
For example, if you find that they are constantly writing about the latest in technology and how it will impact real estate - then start creating blog posts or video content on topics like "how virtual reality will change the real estate industry." This way, even more people are likely to read your material and see a connection to what's happening in the world today.
Find Out More About Your Audience Through Google Analytics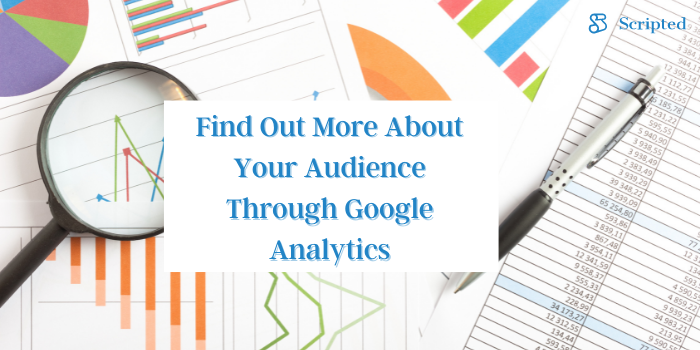 Google Analytics is an incredible tool for looking at data from your site so that you can better understand what users might be thinking while browsing around.
Analytic tools will also give you insight into the location/demographics of your website visitors so that you can figure out an effective marketing strategy that attracts even more of that audience.
Other tracking/traffic analytic tools like Google analytics are Facebook Insights, YouTube Analytics, and Twitter analytics.
Hire a Content Writer for Your Blog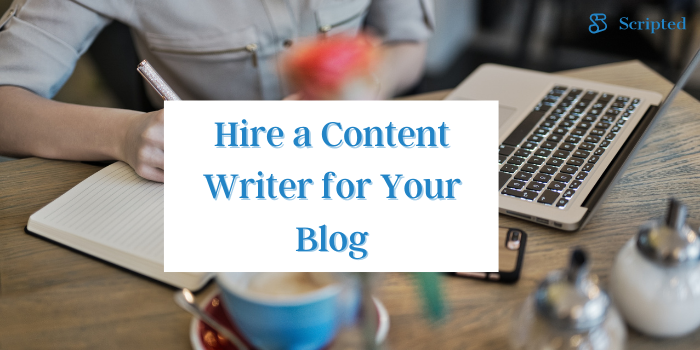 You can also hire a content writer to write blog posts for you on topics relevant to the needs of your audience. This is another strategy that will help give you an edge and stay ahead in terms of SEO and keep up with social media trends!
Popular places to hire a content writer are through freelancing websites like Upwork or Fiverr.
Make sure that your writers have high reviews and are well-versed in the type of content you need.
If you're looking for blogs to make a massive increase in your traffic strategy, use a platform like Scripted that connects you with some of the top writers in the real estate industry.
Scripted is a content agency that can help your brand write quality original blog posts, articles, and social media messaging on the topics that will attract the most clients. They will also work with you to create new campaigns or ideas for upcoming projects.
Conclusion
With this guide, you should be fully equipped to increase your organic traffic and grow your business. If you have any questions about getting started with implementing the blog strategies or want help brainstorming marketing ideas that will work for your real estate website, learn more about our services here! Our experts are ready and waiting to partner with you so that we can make sure every page on your site is optimized for search engine optimization (SEO). We hope our practical tips in this article helped shed some light on what it takes to build a successful real estate company online.