How to Perform an SEO Audit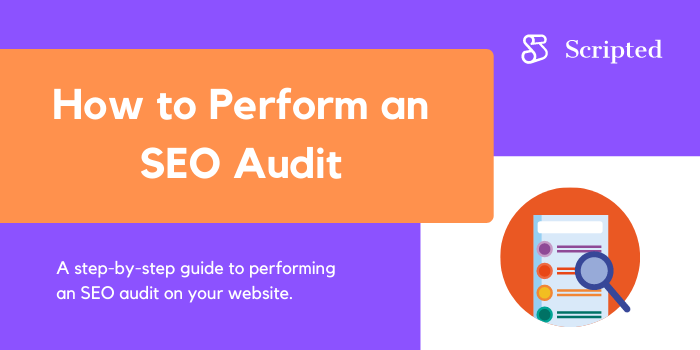 Performing an SEO audit can help you analyze your site's SEO practices. The knowledge you get from a proper SEO audit can help you understand how to improve your organic search traffic, your paid traffic, and how to make a better online presence for your business. It may seem like a daunting, hyper-technical task, but an SEO audit is actually not nearly as difficult as it seems. Especially when you have a step-by-step guide at your disposal. Keep reading to find out what an SEO audit can do for your business website and get the step-by-step explanations to find out how to perform an SEO audit on your own.
What is an SEO Audit?
A proper SEO audit will analyze every page of your website—yes, every single page! The evaluation will help you understand whether your SEO application is in line with current SEO best practices and is actually helping your website traffic grow. SEO should increase your organic traffic by attracting clicks through specific keywords related to your business. More than just using keywords, your website needs to be implementing all SEO best practices in order to rank higher in Google search.
Remember, there is competition from hundreds if not thousands of competitor websites. Simply adding in keywords alone will not do the trick. Instead, you need to make sure your layout, content plan, and headers are all in line with the best practices for SEO. A full SEO audit will outline any errors in your implementation so you can change and improve. Every few years, the Google algorithm changes. This means you should complete an audit regularly—perhaps annually—to make sure your website is always up-to-date with the latest SEP recommendations.
Step-by-Step: How to Perform an SEO Audit
Below you'll find a step-by-step guide to performing an SEO audit on your website. This can take a few hours to a few days for a small to medium-sized business. It may take days or weeks if your website has hundreds of thousands of pages or more. Take the number of web pages into consideration when planning out your SEO audit so you can budget enough time for the job to complete fully.
Step 1: Make Sure There is Only One Site Link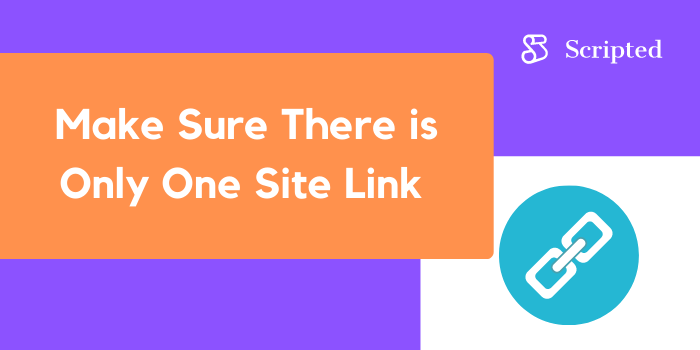 Your website may be accessible from more than one link. For example, your website can be reached by one or more of these:
http://yourdomain.com

http://www.yourdomain.com

https://yourdomain.com

https://www.yourdomain.com
In theory, only one of these websites should be browser accessible. The other options should simply redirect to the main link. Otherwise, it means you have more than one version of your website available. You can only audit one website at a time so be sure to verify the correct browsable link beforehand.
If you have a link that does not automatically redirect, then you should rectify that before beginning your SEO audit. Once you have completed your redirects and have assured your website is the only browsable one, you can move on to the next step.
Pro tip: Favor websites with a "https" URL. This is a more secure site and will rank higher.
Step 2: Begin a Site Crawl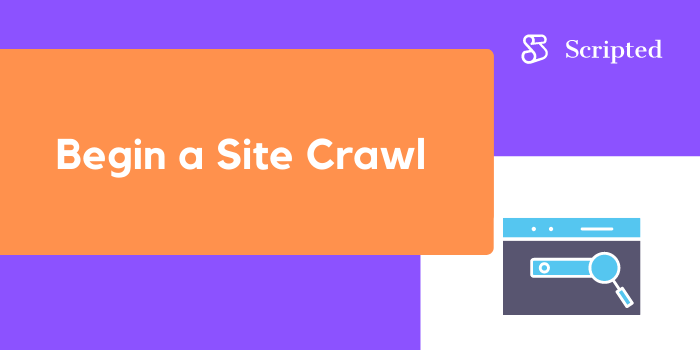 This initial SEO crawl will run in the background throughout the SEO audit. It can turn up some pretty valuable information as it verifies the site, page by page, similar to the way Google does when linking search terms to your website. To complete a web crawl, you'll need to use external tools. Here are a few examples:
You can use any of the above tools to complete a site crawl throughout the SEO audit. If you are unsure which one of these tools is best for your website, read online reviews. You should choose an option that is best recommended for a website the same size as yours. Check the settings of the tool software once you run it to make sure everything is set to "On." You should make sure that two key settings are on before you begin: "Check HTTP status of external links" and "Execute JavaScript." Most software tools will already have these set to on but it's a good idea to give it a quick check before you get started.
Step 3: Confirm Your Google Index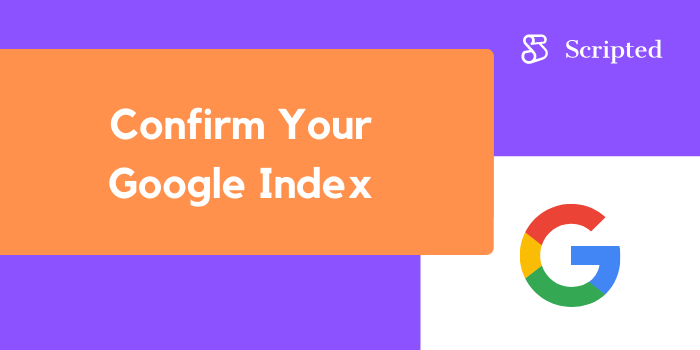 If your site isn't indexed in Google, it may as well not even exist! No search traffic will come your way if your Google Index is not working properly. During your SEO audit, you need to make sure this is active and running. To verify this, you'll need to go to your Google Search Console. Select "Google Index" and then "Index Status." Here you'll see the total indexed pages of your website.
If you don't have access to this (and we recommend you do!), you can also complete the index through the Google website. Type the following into a Google search bar: "site:xyz.com" to see how many pages Google shows you are rank for. The number will be visible in the first gray line on the search results page and will be as follows:
"About 227 results"
This is the number of Google page indexes you have on your website. If you don't have any indexed pages, you'll want to halt your SEO audit right here and get your site pages indexed immediately. If you get some indexed pages that have no content on them, this is an error. You will need to remove those empty pages immediately so they do not continue to affect your ranking. Blank pages are detrimental to your overall SEO search traffic. 
Step 4: Google Yourself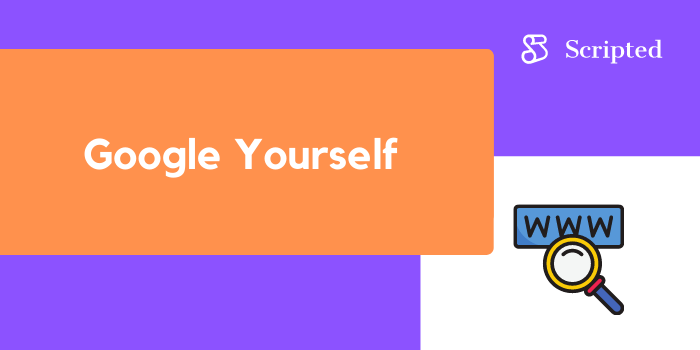 As if we don't already do this just for fun, right? But seriously–maybe don't Google yourself but Google the name of your website. Where do you rank on the search results page? Spot number one? Number 15? This is an important stat to make a note of and it takes a second to do. In fact, you should do this regularly to see if your ranking improves.
If you aren't ranking in the top three spots with your own business name—even if it's a highly competitive term—you should put more work into improving your overall SEO strategy to make sure this improves. Start by link building between your website and complementary websites. This can also include building PR campaigns and marketing projects with influencers or other brands. These tactics will help boost your Google rank and get you higher on the results page. Don't expect an overnight change. Plus, these strategies take time to create and implement. But it's certainly a good start.
Step 5: Dig Deeper into Your Website Crawl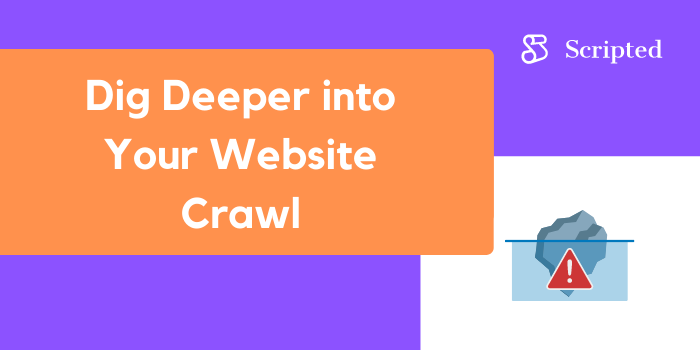 The website crawl you began in step one? Yes, it should complete by the time you arrive here at step five. Go into your web crawl results and begin what we'd like to call a thorough analysis. You can want to digger deeper into the surface values and see what this information can tell you. Verify the "Internal Pages" selection and then delve into "HTML tags." Here you'll be able to find problem pages that have HTML errors that need to be fixed. These quick fixes are the first part of your repairing and improving your SEO implementation on your website.
This is also a good time to look for any warning or error codes. If you find any, you'll want to fix them right away so you can move forward with your SEO audit.
Step 6: Get Rid of Duplicate or Short Content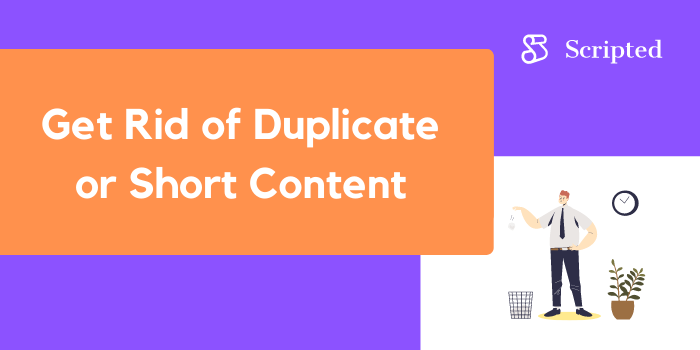 Google is no dummy. It's one of the most advanced tools of our times and there is no way you or anyone else are going to outsmart it. Not even those who work for Google can outsmart it! Google knows content creators try to sneak by upping their keyword count with duplicate content or thin content pages with very little substance. And Google isn't a fan! In fact, Google despises those sorts of tricks so they will surely hurt your ranking.
Sometimes, you may have accidentally uploaded duplicate content—it happens to the best of us! That's why an SEO audit is so important. You can locate duplicate content and get rid of it. You can also find the content of minimal value to a reader and get rid of it, too. If you find content that is plagiarized, get rid of it. Copyscape can help you prevent uploading duplicate content. Even content that is the same on another website can hurt your score. If you realize duplicates of your content, report it immediately to see that it's taken down.
 The sooner you rid your website of these tricky pages, the sooner you can move up in the rankings. 
Step 7: Check Page Speed Insights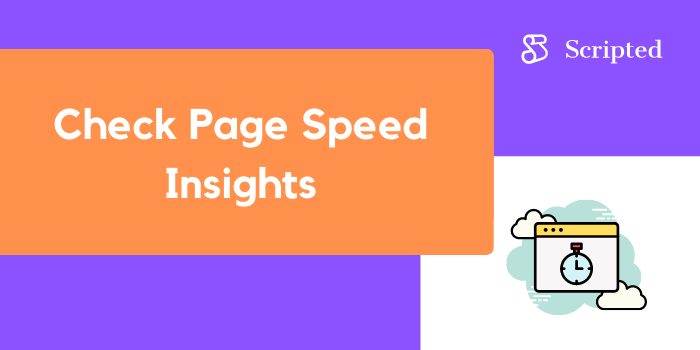 Does your website load quickly? If your website is too slow, it may also hurt your Google ranking. So many business owners don't realize that SEO is far more than just optimizing keywords. Every aspect of how you run your site matters to your SEO profile and ultimately, your ranking. To get the best ranking, your website has to be valuable to the reader who lands it and no one wants to land upon a website that just won't load.
Verify your page speed insights to see how well your site is doing. If it's not doing great, discuss with your tech team to see how you can improve site speed.
Step 8: Google's Rich Results Tool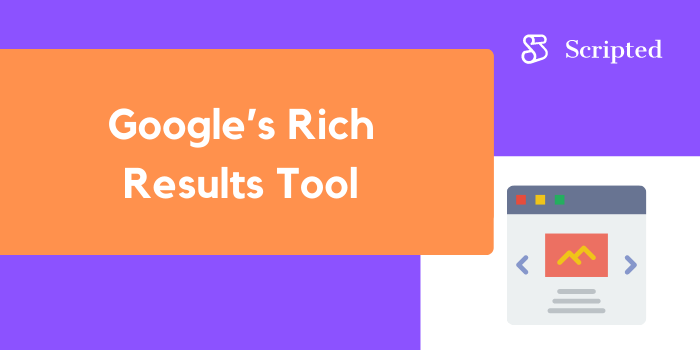 Download this Google tool to verify your content and click "Test URL." This test will let you test your publicly accessible page to see which rich results can be generated by the structured data it contains. Rich results can include carousels, images, or other non-textual elements. 
Step 9: Analyze Your Traffic Data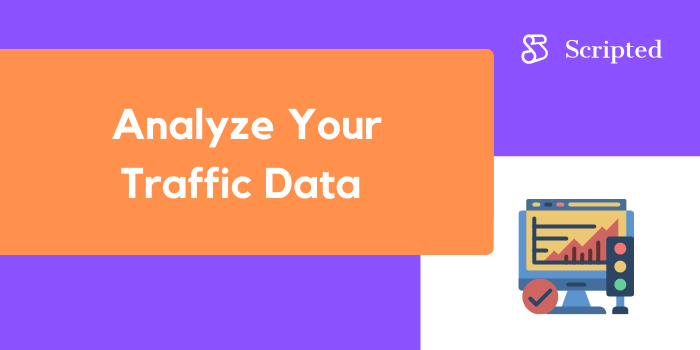 Google Analytics is pretty good at showing you where your organic search is coming from. Which keywords are they using? Do you use enough of them? How is the bounce rate? There is a slot you can deduce from an in-depth analysis here. If lots of users are coming to your website via certain keywords but the bounce rate is high, your content is not what they were expecting. Make sure your content is what it claims to be to make sure you keep your bounce down and your rank up.
Your data can change daily and watching it closely can help you spot strategies that are working and strategies that are not working. By keeping a close eye on it and delving deeper than the surface, you can complete a pretty robust SEO audit daily. 
Step 10: Review Back Links Data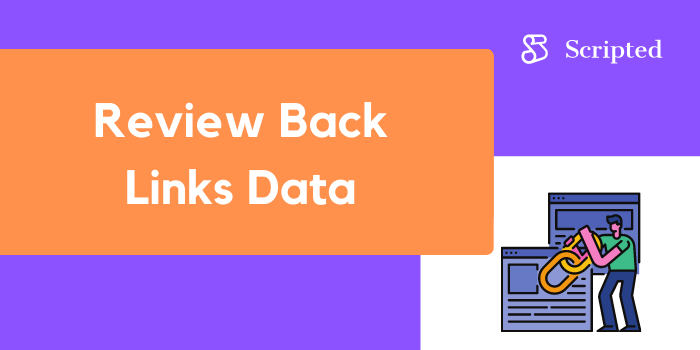 You can use a tool like AHrefs to analyze backlinks to your website. Ideally, these links should grow every day. If you see the scale moving backward, it's time to implement some more strategies to get yourself out there more. If you find broken links, fix them right away. If you find links that lead to error pages, create a redirect so that users are actually landing on the content they want and need. This is essential to boosting your rank.
A complete SEO audit is time-consuming, but it's worth performing regularly. Besides the 10 steps above, be sure to verify: 
You're using enough keywords at the optimal repetition rate

You are using a layout Google likes (Q&A, bullets, etc.)

You are keeping up-to-date with the latest SEO guidelines
SEO best practices can change every few years or even every few months. It's crucial that you are on top of these changes to make sure that your website is performing optimally. Keep a close eye on your stats because numbers don't lie. You can see fluctuations in real-time and make adjustments accordingly. The bottom line is that Google wants to make sure you are putting the best content out there for the customer. Google is like your harsh older brother who pushes you to succeed. Perform your SEO audit today to see how your website is ranking and how it can improve.
Once you complete your SEO audit, you can look for ways to improve your sites ranking, including hiring an expert writer to write SEO friendly articles which can improve your ranking for specific Keywords. Scripted has a team of writers able to complete these assignments quickly. Browse our writers and industries today!