How to Define an SEO Strategy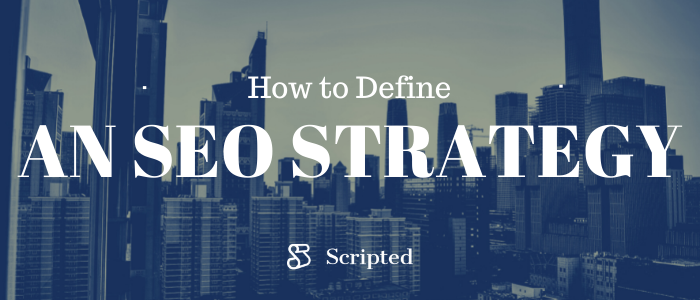 Feeling like your SEO results are a little, well... lacking? Not to worry, we're here to help you bring your SEO strategy to the next level. This article will help you gain a deeper understanding of some of the latest SEO tweaks and functions. A lot of minor fixes can lead up to major successes. We'll also review some underutilized but established strategies that can pack a major punch to your rankings!
Basic SEO Strategy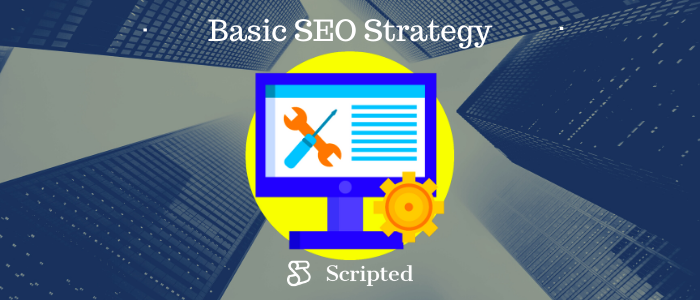 Having a structured SEO strategy for your content is important to keep you on track with your goals. It keeps you creating content that is on search target rather than missing the mark. A healthy strategy consists of four basic parts: mobile, on-page, technical, and off-page SEO. These are each unique functions that create an entire strategy. Let's break them down.
Mobile SEO Strategy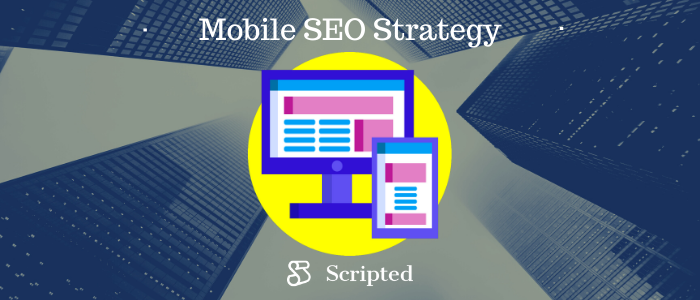 Having a mobile strategy is incredibly important since there are 284 million active internet users in the U.S., and 269 million people access the internet via their cell phones. Per Statista, that is "90% of all active internet users nationwide."
Google's algorithm prioritizes the mobile internet version of your site over the desktop version. This makes page load speed, responsive site design, on-page SEO, and high-quality content, major factors on every device.
Here are some best practices to enhance your mobile presence:
Confirm that the Googlebot can access your mobile site

.

Enable indexing on all Javascript, CSS, and images

.

Try this tool by Google for

testing and fixing your URLs

for mobile readiness.

Check your robot.txt file

. This is the file that tells Googlebot what pages on your site are available to index. Refer to the "disallow" feature to ensure important pages are available.

Make sure that your content is consistent across your mobile and desktop sites

.

Almost all of Google's indexing is done on your mobile site. If you're not keeping up with your mobile content, a significant part of your content isn't reaching your target audience.

Keep mobile pop-ups to a bare minimum

.

Google frowns upon pop-ups that obscure the mobile page or force an action to see the page.

Check your mobile site's loading speed

.

Your page loading speed is one of the key factors that determine your ranking on Google. Moz has a

handy guide

on factors affecting your site loading speed. They also offer some tools to assist you in fixing any issues.

PageSpeed Insights

by Google helps you determine your site loading speed and gives insights on how to fix any existing issues.

User page experience

.

In May 2021, Google decided user-friendliness is a ranking factor. Readability, ease of navigation, and how easy the forms on your site are to fill in for the mobile user are key. The idea is to simplify. So, no drop-downs, pop-ups, or excessive fill-ins to detract from the user experience.
On-Page SEO Strategy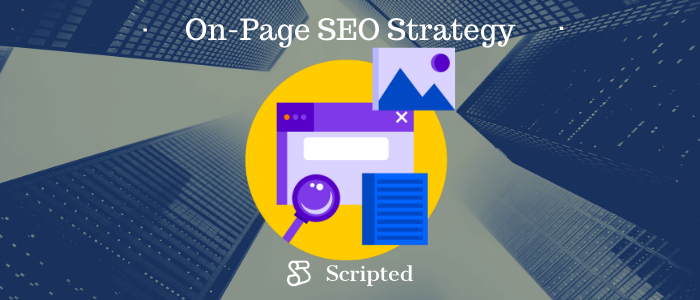 An on-page strategy concentrates on the content of your pages that is visible to the customer and how best to boost the web pages for the best SERPs (search engine ranking results).
Keyword research

is critical. Researching keyword phrases will clarify what your target audience is searching for. This is what will they type into the search bar to find your product, service, or blog post topic. There are some great

keyword research tools

out there to help you determine what keywords you should use on your site and blog content.

The

number of keywords

is as important as the keywords themselves. If your keyword density is low, the chances that you'll rank on that keyword are pretty slim. Yet, if you use it too many times, then it's considered keyword stuffing and that can harm your ranking as well. Per

Wordstream

, SEO experts say to use the keyword once per every 200 words; no more than that.

Include meta tags and meta descriptions.

Also include alt image tags,

H1 tags

, and

title tags

. H1 tags and title tags are not the same and must be unique from each other. This will ensure the search engines can crawl your page properly.

Page titles

, also known as title tags, are extremely important to your SEO bottom line. This is the place you want to be sure to include your focus keyword. Google actively searches page and post titles to properly index your content.

Header tags

, also known as body tags, are important and should reflect any keywords for ranking. These tags are the H1, H2, H3, and H4 tags used for title headings of the different sections of your post or web page. These tags organize your content for the search engines, helping them distinguish if it is relatable to the user search intent.

Quality content.

Google has a guide to determine what "

quality content

" is and how to implement it in your site. A lot of the guidelines center on what not to do. Avoid scraping content or using auto-generated content, link schemes, limited original content, cloaking, sneaky redirects, and so on.

An Image-alt text description

is the search function for images. It tells the search engine what your image is about. The SERPs deliver as many image results as they do web page results. Searchers may stumble upon your site through your images, so make your alt description as good as you would a meta description for your pages!
Technical SEO Strategy
Some of you may be tempted to ignore your technical SEO strategy completely because, well, it's technical! But this step is just as important as the rest and has a serious effect on your ranking. So, address any of these errors that show up immediately!
Site loading speed.

We talked about site loading speed on mobile sites, but it's a must for desktop sites as well! If your site loading speed is abysmal, your customers are going to click away. This is costing you in lost sales and advertising dollars, as well as ranking!

Use SSL (secure socket layer)

. SSL creates a protective layer between your site and your browser. So, when your customer enters their private information, it's much more difficult for hackers to steal that information. Search engines rank SSL sites higher.

Search and destroy 404s, broken links, or non-functioning pages.

HTTP server and status issues are frequently ignored but have a major impact on your ranking. If you ignore your errors, the usability of your site is affected, and thus, the user experience.

Duplicate content.

Avoid duplicating the content of any kind. This is one thing that can harm your site ranking for some time to come. Uniqueness in everything is key — this includes meta descriptions and H1 (headers) tags throughout your site. Check for descriptions, content, meta descriptions — everything needs to be unique.

URL structure

is no longer as important as it once was. Any ranking using the URL alone is very low per the

Search Engine Journal

. Google now depends more on categories using

breadcrumb navigation

rather than the URL itself.

Create an XML sitemap.

This is a tool to add to your website that helps search engine crawlers find and index the content on your website. You'll submit your sitemaps to the search engines whenever you update the content on your site. It is a continual process to keep your site updated on the search engines so that people can find your content.

Keep your site well organized.

This is your

site architecture

. Most template sites come with a "category" feature when posting, so it's easy to organize your content. Set up your menus so similar items are together. This makes it easier for search engine crawlers to find your content and index it.
This site audit tool from SEMRush will give you a complete picture of what you need to do to "up" your technical SEO game.
Off-Page SEO Strategy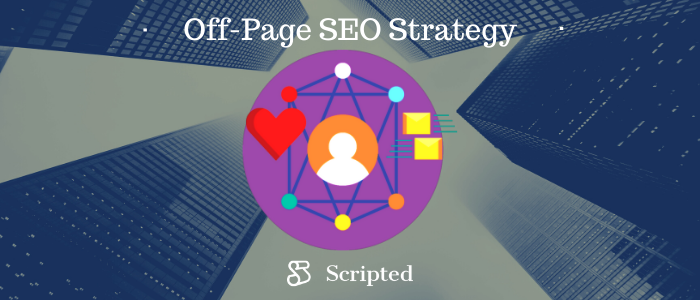 Your off-page strategy's basic purpose is to promote awareness and positive reactions to your brand. It's the measures you take off your website to promote awareness and traffic. Most people think back-linking is the extent of it. It's not—it's a part of it. There are four main forks in this strategy; let's explore these and how your business can best benefit from them.
Link building

is a staple of off-page SEO. Linking to and receiving links from trusted and reputable websites increases your own reputation and level of trust. Some ways you can build these coveted links are to guest post on reputable blogs and websites. Or, create guides and content that gets shared, with contextual links pointing back to your website pages.

Read more

to find out additional ways to build links to your content.

Social media

is important to your brand awareness, but did you know it can help your site rank higher too? Every link that you post on social media that points to content on your site, shows Google your links are coming from a variety of places, which gives your site more weight.

Local SEO

is used for the brick-and-mortar business model. It relies on techniques such as Google My Business posts and claiming your site on review sites such as

TripAdvisor

and

Yelp

so that you can interact with customers and respond to reviews. Encourage your customers to leave positive reviews for you online and on all review and social media platforms. Here's more information on how to best use a

local SEO strategy

to increase your authority and ranking.

Content marketing

. High-quality content will drive traffic to your website like nothing else can, there are several things you can do to help this along. Consider creating other high-value deliverables such as downloadable content, surveys, and white papers, and other reports. These can contain links back to your website, creating the diversified web authority you need for a successfully ranked site.
Conclusion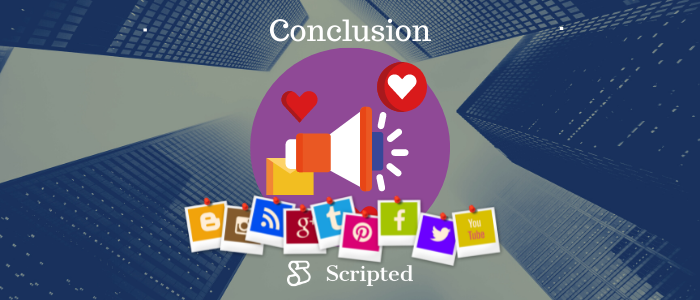 So there you go! Everything you need to know about typical mobile, on-page, technical, and off-page SEO. It's a lot to digest, so take your time with this post and explore everything it offers. Just remember, SEO strategies out of necessity have to change to keep up with the ever-fluid algorithms of the search engines. Links get broken, content changes, ranking criteria changes, so it's an ongoing but critical process to keep your web presence a healthy one.
Show your customers that they deserve the best by using Scripted's business tools. We can help you and your business by outlining an ambitious SEO strategy for your customers that will help push their content to the top. Keep you and your customer's content SEO healthy by signing up for the free trial offer of our SEO Performance Tool. You can't afford not to!