Greenflare SEO Tool Review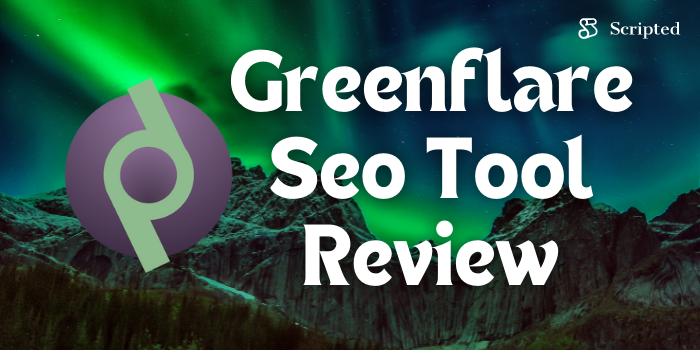 If you've been searching for an SEO tool, but you don't have a huge budget, or perhaps you're looking for a framework that you can customize, Greenflare might be the solution you're after. Greenflare is an open-source SEO tool that crawls the web, helping you collect valuable insights without an expensive subscription. While you will need to invest some time setting up Greenflare for your company, here's a closer look at why it may be worth it.
What to Consider When Looking for an SEO Solution
SEO tools come in so many flavors, from the basic analytics tools to add-ons that you can implement directly into your CMS to help you optimize content on the fly. When looking for an SEO tool, the first thing you have to consider is the functionality that you want. Do you simply want a tool to track results and monitor rankings, or do you want a tool that proactively helps you optimize content before publishing it?
In reality, SEO is such a broad and complex topic that you'd be hard-pressed to find a truly all-in-one solution. That means, if you're trying to cover all of your bases, you'll likely end up investing in more than one tool — and Greenflare might be one of them, especially if you can't afford a handful of subscriptions. With that said, there are plenty of paid tools that do exactly what Greenflare does as one of their services, which is why you need to analyze your needs.
Let's walk through the specific features and use cases of Greenflare so you can decide if it matches what you're trying to accomplish. Depending on your needs and experiences, you might find that it makes your websites more effective.
Features and Benefits of Greenflare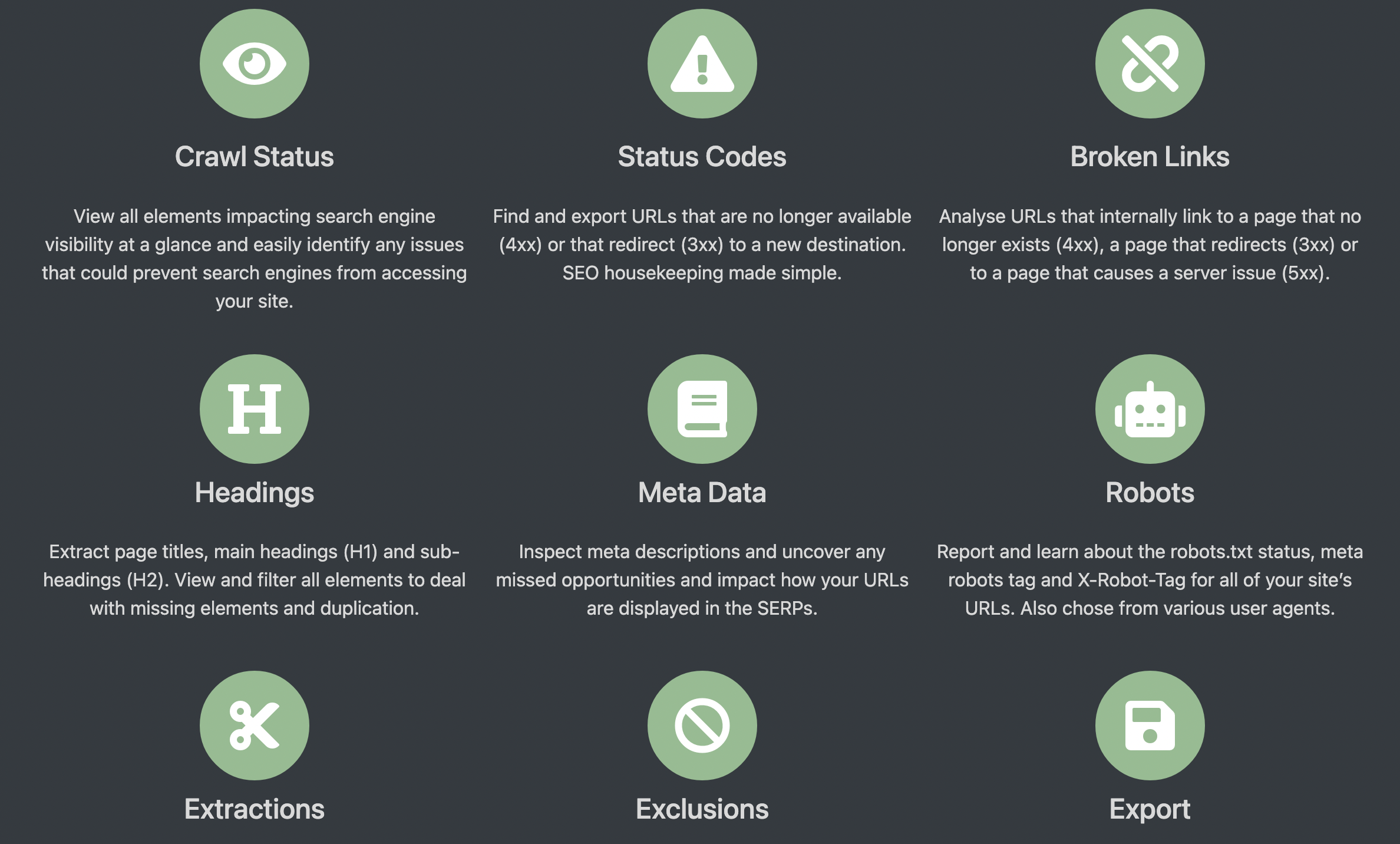 Greenflare markets itself as a free SEO tool that promises to analyze your on-site SEO, give recommendations to improve your on-site SEO, audit server issues, and extract all the on-page info you require for your SEO research and improvements.
Being open-source, there are no crawl limits. You can set it up fairly easily, too, as far as hardware is concerned — Greenflare claims the software runs on low-end machines that have as little as 1GB memory. Meanwhile, pre-defined filters help identify common SEO problems while custom filters help you dig down to what matters. You can export all data into a CSV file so you can bring it into a third-party tool.
Features include:
Crawl status

Status codes

Broken links

Headings

Metadata

Robots

Extractions

Exclusions

Export
Best of all, this software runs on Linux, Microsoft, and Mac computers, so you can set it up in any environment with ease. The software was developed by Benjamin Görler in Germany. "In the past few years, I have helped a wide variety of E-Commerce businesses grow their organic traffic and revenue through SEO. As a technical minded person, I love to explore and test new technologies. The SEO community has always been welcoming and offering countless free tools and resources. With Greenflare, I'm proud to give back (a little) to the amazing community," Görler describes.
Is Open Source Right for You?

The fact is, open-source may seem appealing on paper, but it's not the right solution for everyone. At first glance, many individuals and small businesses opt for open-source software because there's no barrier to entry (like a high subscription or licensing fee). However, most open-source software is quite constrained as is, and is truly intended for you to build upon it.
If you happen to have development expertise, implementing and utilizing Greenflare may be easy for you, but it will still take time. Meanwhile, if you're a small business without a dedicated developer, much less a development team, trying to make open-source software work for you might be less than wise. At the end of the day, you have to determine how much time and money you're willing to put into setting up the software in order to determine if it's a good investment.
Chances are, your needs could be fulfilled by a freemium version of a software or a low-cost subscription if you truly only need a few features. Meanwhile, if you need a lot of features — as in much more than Greenflare can offer — going with a SaaS product may still prove the most cost-effective unless you think you can put a lot of personal hours into its development and you have the free time to do it.
Pros of Greenflare
Being open-source, anyone can dive into Greenflare and see if it works for them.

Greenflare offers a good selection of tools and features for an open-source tool.

You can customize Greenflare to perfectly suit your needs without ever paying licensing fees.
Cons of Greenflare
Being open-source, support for Greenflare is limited.

You'll need to invest time (and potentially money) getting Greenflare set up for your company.

You can find the same features in a paid tool that may offer you more value in the end.
Is Greenflare The Right Solution?
While you shouldn't be deterred from trying open-source software, Greenflare's basic SEO offerings can be easily matched by a non-open-source tool that will help you avoid many common pitfalls and hurdles associated with implementing open-source software for a company. If you think Greenflare will work for your business, then it's worth pursuing, but you should be wary of the setbacks you may face along the way, especially if you hope to add a lot of custom features to the product.
Alternatives to Greenflare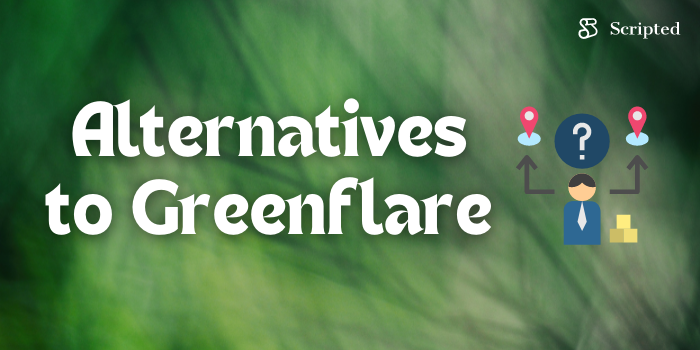 If you're considering alternatives to Greenflare, consider these alternative options, all of which offer a free plan so that you can test them out and compare them side-by-side next to what Greenflare has to offer your company. Be sure to consider limitations and add-on features, too.
Elastic Web Crawler
Another free and open-source solution, Elastic is a bit more user-friendly and feature-rich. Elastic describes it as "a simple yet powerful way to ingest publicly available web content so it becomes instantly searchable on your website." Elastic removes some of the hurdles associated with an open-source solution, too, since it's managed by Elastic (a major company), helping soothe any fears that your open-source software will be abandoned.
Screaming Frog
Described as "the industry leading website crawler for Windows, macOS and Ubuntu, trusted by thousands of SEOs and agencies worldwide for technical SEO site audits," Screaming Frog allows you to crawl up to 500 websites for free, or you can buy a license for unlimited crawls.
Scrapy
Scrapy is "an open source and collaborative framework for extracting the data you need from websites. In a fast, simple, yet extensible way." It's described as fast, powerful, and easy to customize and extend to meet your needs. Yet again, though, you'll face similar setbacks and hurdles as with Greenflare, so consider this option carefully.
Power Your Content Marketing
Greenflare may not be the right fit for your SEO needs, but that doesn't mean your ideal solutions aren't out there. In fact, one of the best ways to power charge your content marketing and SEO is by tracing your steps back to the beginning. That is, maybe you should consider focusing on your content and how it's written before you start investing money in all sorts of SEO tools that attempt to put band-aids over content flaws after the fact.
With Scripted's Cruise Control service, you can take control of your content marketing while putting the responsibility of production into the hands of a qualified content strategist. You'll get to reap the power of Scripted's talented writers all while your content is planned and perfected for you, so you can stop losing sleep over keyword research, trending topics, and all those metrics. With Cruise Control, the results will speak for themselves, and you'll be able to get back to focusing on what really matters.
Interested in learning more about how Scripted can help you grow your business by engaging your audience, targeting keywords, increasing organic traffic, and boosting conversions? There's no better time to start. Explore all of Scripted's features today.