Free Backlink Checker By Ahrefs Review
Ahrefs is known for being a reliable and vast resource when it comes to SEO and website rankings, which is why users are always excited when they offer a free tool, such as the free backlink checker. This handy tools gives you a small taste of what Ahrefs can do if you sign up for a plan and is also extremely powerful just on its own. Let's take a closer look at what you can accomplish with the free backlink checker and how it can complement other tools offered by Ahrefs.

"Ahrefs has the second most active web crawler after Google, which means we have the best backlink database in the industry." This sentence alone helps to summarize why Ahrefs and its tools are so powerful, and the free backlink checker is a great way to dip your toe in the water if you're thinking about getting an Ahrefs membership. The free checker is a simplified version of Ahref's premium checker, but it's plenty helpful on its own.
Ahrefs says their database is updated every 15 minutes, so the backlink checker will give you access to some of the most up-to-date information out there. There are over 6.65 billion crawls each day, with 170 million unique domains encompassing 25.81 trillion known links. The way this tool works is quite simple: Paste in a URL, like a page or blog post, and use the tool to see what backlinks currently exist for that content.
What is a backlink?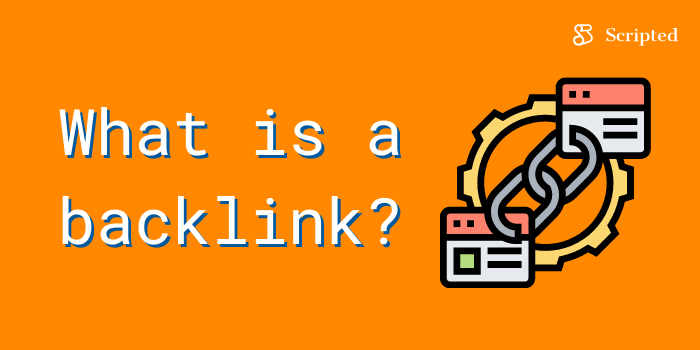 If you're new to the world of SEO, the term "backlinks," itself may be confusing. Ahrefs gives a simple explanation: "Backlinks are links from a page on one website to another. If someone links to your site, then you have a backlink from them. If you link to another website, then they have a backlink from you." In general, backlinks from relevant, popular websites are an excellent thing for your SEO.
One of the many things search engines like Google consider when assigning value to your content and deciding where to rank it within search engine result pages (SERPs) is how many backlinks a piece of content has. It's easy to say that the more backlinks your content has, the better it will perform, but that's not necessarily true.
While having many backlinks is generally a good thing, remember that Google also looks at the quality of those backlinks. For instance, if there's a completely irrelevant cooking blog with very little traffic linking to your gardening store, that backlink is probably of little to no value to you. Meanwhile, if HGTV linked to your gardening store, that backlink could represent a major boost in performance because Google recognizes HGTV as a relevant, extremely popular niche leader.
With these things in mind, you can begin to see the value in Ahref's backlink checker tool.
How to Use the Backlink Checker
Since there is such a thing as "good" backlinks and "bad" backlinks, Ahref's backlink checker tool can help you recognize both. While a backlink from a low-traffic or irrelevant website isn't inherently bad (likely closer to neutral), "negative" backlinks can certainly affect your ranking. Negative backlinks would include links coming from penalized or blacklisted domains or websites associated with adult content.
Many website owners are completely oblivious to the fact that their competitors could potentially run negative SEO campaigns where, instead of building quality backlinks to their websites, they intentionally build negative backlinks to the websites of their competitors—like yours. A backlink checker helps make you aware of negative backlinks that could harm your ranking.
A backlink checker will also help you realize all the neutral and good backlinks your content has, which could introduce opportunities for new outreach, guest posts, or cross-posting if you want additional links from those websites in the future. For example, if a popular website in your niche liked your content enough to link to it, it might be worth reaching out to see if they'd like a guest post from you, giving them content and your site even more exposure.
Pros & Cons
There are several reasons to consider the Free Backlink Checker Tool.
Pros
By far, the biggest pro of Ahref's backlink checker is that it's free to use. No signup or payment is required.

Ahref's is a trusted and reliable tool provider, and they're especially authoritative when it comes to backlinks, with the second-largest database on the web, only second to Google.

The backlink check is quick and easy to use, whether you have experience with them or not. Simply paste in a URL or check your entire domain with a click.
Cons
There isn't much to complain about because this is a free tool, but it is noteworthy that the premium version unlocks unlimited searches and so many more features. So, if you find the free version helpful, the premium version is definitely worth checking out.
Ahrefs Plans and Pricing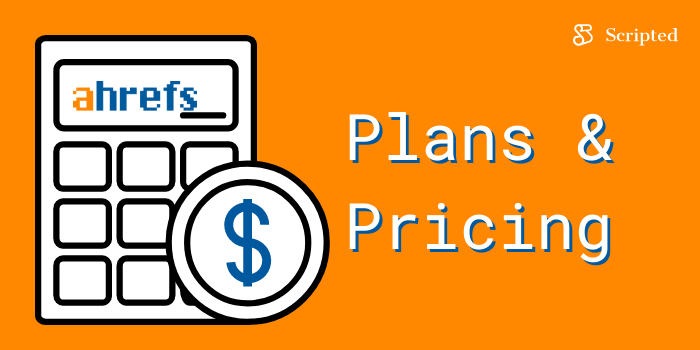 While the backlink checker is available free-of-charge whether you use Ahrefs or not, you'll find that this platform has tons of value to offer. These are the per-month prices, but if you choose to pay annually, you'll get two months free.
Lite
For $99 per month, the Lite version of Ahrefs includes one user (additional users are $30 each) with unlimited verified projects, five unverified projects, and $10 per additional project above those limits. You'll have access to the Site Audit, Rank Tracker, Site Explorer, Content Explorer, Keywords Explorer, Alerts, and Extra Tools, all with fairly generous limits, too.
Standard
For $199 per month, the Standard version of Ahrefs doubles the unverified project limit and increases your limits for Site Audits from 10,000 to 500,000 crawl credits per month. It also gives staggering boosts to other limits, tripling the number of keywords you can track to 1,500 and updating rankings every five days. The Site, Content, and Keywords Explorer tools also show increased limits.
Advanced
For $399 per month, the Advanced version of Ahrefs is ideal for a team handling multiple websites, like a marketing agency working with clients. However, Ahrefs also offers an Agency plan with custom pricing, if that happens to fit your needs. With the Advanced version of Ahrefs, you can enjoy three users out-of-the-box ($30 for each additional) along with even higher limits for all the tools.
Ahrefs Customer Reviews
"Ahrefs is the best SEO tool available out there providing complete information on the performance and analytics of the SEO side of your digital presence. From monitoring the rankings of your keywords to doing an integrate content gap analysis, Ahrefs provides you with multiple options to easily acquire and understand your data along with allowing you to formulate a workable strategy to progress your SEO efforts." via G2
"One of the best features of the tool is the batch analysis! By using it, you can easily get a snapshot of how you are doing vs. your competition. Also love the Best Pages which is lacking from other tools in the industry. The FREE version of the tool which allows you to add your websites to their dashboard is amazing! Generating keyword ideas for SEO and Content is just one button click away." via G2
Improve Your Content Marketing Strategy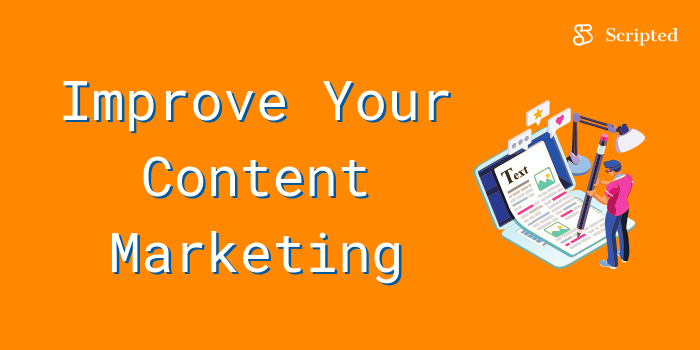 While you may not be ready to invest in a premium tool like Ahrefs, there's no doubt that the free backlink checker can offer real value to your business. Of course, optimizing your content starts with the writing process. If you're trying to improve your website's ranking, it may be time to invest in Cruise Control.
With Scripted's Cruise Control, you'll enjoy hands-on help from a professional content strategist who will coordinate with Scripted's talented writers to ensure that your website is publishing the most relevant, engaging, and optimized content possible. Not only will that earn you more backlinks, but it will increase your rankings all around.
Interested in learning more? Reach out to the Scripted team today to explore everything Fully Managed has to offer your team and get on the path to better quality content. Explore Fully Managed features today!