Hiring a Senior Services Writer: The Step-by-Step Guide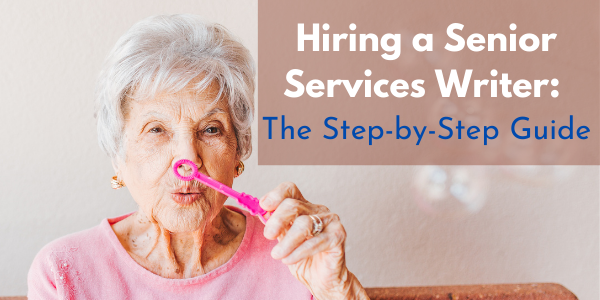 With Baby Boomers — people born between 1946 and 1964 — being among the largest generations, the demand for senior services has never been higher. In fact, in 2020, the Census found that this generation includes about 73 million people. By 2030, all Baby Boomers will be 65 and older. By 2060, the number of Americans 65 and older will be almost double, going from 52 million in 2018 to 95 million. All this to say, senior services are going to be more necessary than ever in the near future, which is good news if you have a website about this topic and want to increase organic traffic to it.
One issue many people run into when they manage a website is that it's tough to keep coming up with new topics to write about — and even harder to find the time to write regularly! This is where outsourcing your writing needs comes in, as you can hire a senior services writer for your site to get more, higher quality content. If you're thinking about going this route and are not sure where to look, here's what you need to know about hiring a writer to increase organic traffic to your senior services website.
The Importance of Getting Help with Your Senior Services Site
If you offer senior services, updating your site with good content on a regular basis is a great way to increase organic traffic to your website, which can improve sales. In fact, blogging regularly makes you 13 times more likely to see a noticeable return on investment. So if you want to add a blog section to your current senior services website, or you want to fill your existing blog with quality posts, you're headed in the right direction as you seek to increase organic traffic to it.
Even if you don't offer senior services but want to reach senior citizens with a helpful blog, adding good content to it consistently is the best way to reach the biggest audience, as new content will increase organic traffic. More specifically, one study found that companies that posted at least 11 blog posts per month saw nearly three times the amount of traffic than those only publishing one post per month. Clearly, it pays to post frequently!
If you're overwhelmed at the idea of finding time to write 11 or more posts per month for your senior services site, you're not alone. Most business owners are struggling to squeeze everything into 24 hours as it is, so spending time developing content every month just isn't always possible. That's why platforms like Scripted exist, so you can hire the senior services writers you need in order to increase organic traffic to your website.
When you use a platform like Scripted, you'll be able to connect with professional writers who can write as much content as you need for your blog, as frequently as you'd like. The right writer for your site can help come up with topics, strategically sprinkle in SEO keywords, link to additional resources, and find eye-catching images for your blog. If this sounds good to you, read on to learn how to hire one or more senior services writers from platforms like Scripted.
The Senior Services Writer Hiring Process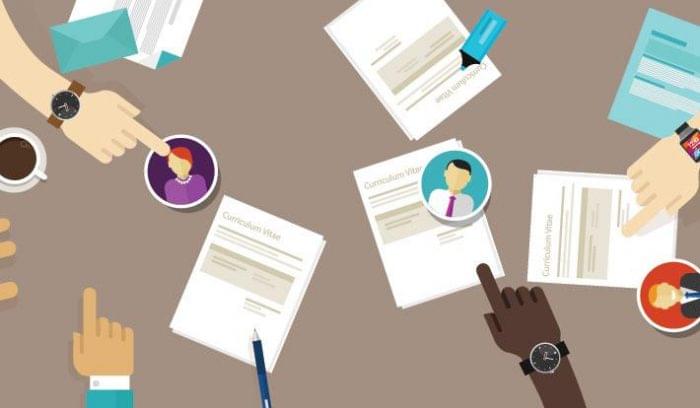 Before you can get great content for your senior services website, you need to choose the best writer for it. Here's how to get started:
Know What Type of Content You Need and Where to Publish It
Before you contact potential writers for your website, think about what kind of content you're going to need. If you're like many other business owners, you might be mainly interested in blog posts. The writer you hire can complement blog posts with additional content, too. That might include website pages, social media posts, email newsletters, brochures, and more.
Once you decide what type of content you need, think about where you'll publish it. This means considering where your target audience goes when they're online. For example, one study examined social media use among senior citizens and found the following:
Facebook 46%

YouTube 38%

Pinteres.15%

LinkedIn 11%

Instagram 8%

Twitter 7%
Keep this information in mind before you decide which type of content you need and where you plan to publish it in order to increase organic traffic to your site. The writer you hire will typically want to know whether you only need blog posts or also want social media content, case studies, etc.
Think Carefully About Topics
Next, think about the topics you want your writer to discuss. What does your audience want to read about? The following are some subjects you might want to include on a blog about senior services:
Where's the nearest senior center and what activities does it offer?

Tips on hiring a home health aide

Is it time to move to an assisted living facility?

How to apply for Medicare

How to get grocery or meal delivery services

What are some local transportation options for seniors?
These are just a few ideas to get you started. You can let your writer know if you want to include topics like these on your site, or you can ask for topic ideas if you're not sure where to start. Experienced senior services writers from Scripted can propose new ideas that would work for your site when you're ready to increase organic traffic.
Consider the Finer Details of the Content You Want
Now that you know the kind of content you need and where to publish it, you should think about some smaller details before you hire a senior services writer. To start, what kind of tone do you want for your content? A helpful and friendly tone is common for content targeted toward senior citizens, but maybe you want to stand out with a quirky, funny tone from your writer. Or maybe you like a more serious, thoughtful style for your content. Consider this as you browse writing samples from professional writers.
Also, think about what you expect from your writer. Are you going to provide the subject, SEO keywords, formatting requirements, and word count preference, or do you want to leave this up to your writer to decide? Do you expect images and links in each post, or will you add these later? Writers usually like to know these expectations upfront in order to plan how much time will go into each post, so keep this in mind before you choose a senior services writer.
Take a Close Look at What Each Writer Has to Offer
To find a talented senior services writer, you have a wide range of professionals to choose from. At Scripted, we make it easy for you to see numerous profiles of writers who have experience writing about this subject. As you browse writer profiles, be sure to look at the following:
Bio that briefly describes the writer's experience and education

Industries he or she regularly writes for

Social media pages

Customer rating

Writing samples
Viewing these details will give you an idea of which senior services writer may be right for your website. The best part is that, no matter which writer you choose, you can rest assured he or she is among the top writers online, as Scripted only accepts the top 2% of applicants to our platform. So if you're ready to start getting quality content for your blog, browse our senior services writers today!