3 Best Practices For Managing Your Scripted.com Content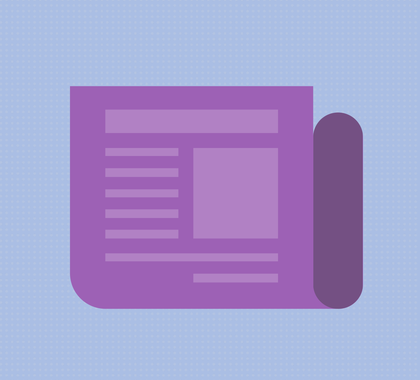 It's best to provide very detailed instructions to your Scripted.com writers to receive the content you wanted.
Scripted.com
helps match you with
top writing talent
so you get the content you need quickly and easily. However, the process can be challenging for some when they can't communicate directly with the writers. In order to ensure that your written content turns out as planned, follow these best practices:
1. Provide Clear Instructions
The guidelines you provide are the starting point for managing your content. Since you won't be communicating directly with writers, it's important for your instructions explain exactly what you want.
Be as specific as possible
. For example, rather than asking for "a blog post about healthcare," request "a post about healthcare and how it relates to startups in Silicon Valley."
You can also ask for specific elements, such as three different online news sources hyperlinked in your article. You can take that a step further with comments like, "Make sure to use reputable sources instead of Wikipedia or personal blogs." The more details you can include, the better. That way, your writers will have a better understanding of what you're looking for. If possible, attach an outline or provide samples of exactly what you have in mind.
See also: Webinar Recap: Requesting Edits on Scripted's Dashboard
2. Plan In Advance
When you plan your
editorial calendar
, consider the turnaround time on each article. If possible, place your orders so that your writer can get a first draft to you with time to spare. In many cases, turnaround can take up to a week if you request edits after the first draft. One best practice is not to place orders for content you need in less than two weeks.
3. Keep Revision Requests Specific
Despite your and your writer's best efforts, sometimes a first draft won't be exactly what you had in mind. If this happens, it's important to be clear, direct and focused in your revision requests. Explain exactly what you want changed, providing as much detail as possible. Avoid general comments such as "This isn't what we had in mind. Please try again." These types of comments don't give the writer enough information to make adequate changes and can delay the process.
When working with writers in any capacity, it's best to keep these tips in mind. So long as you offer detailed instructions and feedback, you can be sure you're doing all you can do to communicate what you want from your writer.
Are these best practices helpful? Share your thoughts with us below.
Other Guides to Using Scripted:
Guide to Using Scripted's Self-Service Dashboard
4 Features You Probably Don't Know Scripted Has
How to Use Scripted's Wordpress Plugin