Organic Traffic to Your Religion and Spirituality Websites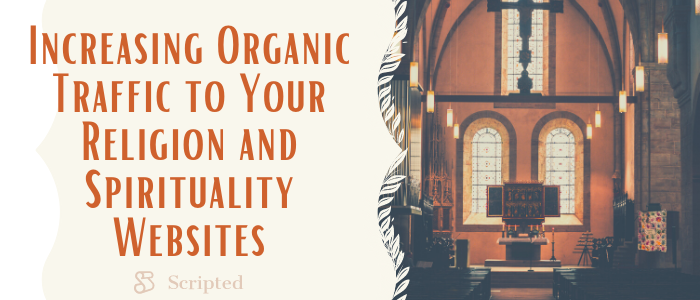 This article aims to provide a comprehensive guide for increasing organic traffic to your religion and spirituality website. It will start with the basics and then move on through the more advanced strategies that are available. Whether you have been running your site for a long time or just starting today, these tips should help you grow your site organically!
Build a Blog With Quality Content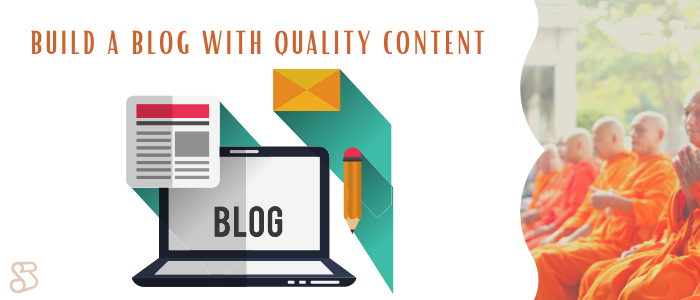 A blog is a great way to build up your site with fresh content. Blogging allows you to post and publish articles — which are usually more in depth than the topics on your homepage or blog sidebar. You can also create lists, share videos, embed images from other sites, include polls for users to participate in discussions about spirituality-related issues — the opportunities are endless.
Work this into the design of your website by creating an interactive experience that will keep visitors engaged and coming back again and again.
Utilizing these strategies is essential if you want people to visit your religion and spirituality site over any competitors. If they enjoy what they find, they'll share it with their friends and family.
Do Keyword Research to Figure Out What Kind of Content to Create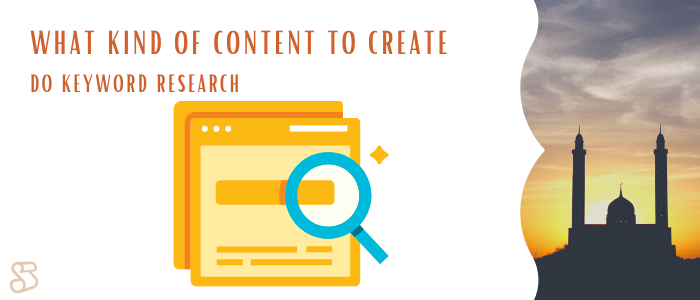 This is the key part of increasing organic traffic to your religion and spirituality site. You need a way for people to find you!
Figure out which keywords are the most popular in your industry and try to include them throughout your site, especially on pages where you would like more traffic.
For example, for a spirituality site, a keyword would be "faith." You could then create articles including that keyword, such as "exploring my faith" or "why faith is important."
Popular keywords in the religion and spirituality space are:
Prayer

Meditation

Conflict resolution

Addiction recovery

Recovery from trauma
Add Social Media Share Buttons to Increase Traffic From Other Sites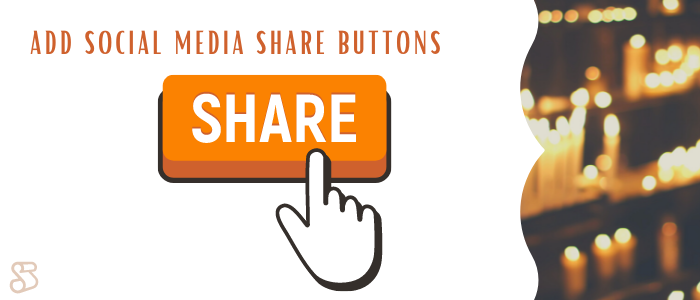 This is a great way to increase the likelihood that someone will share your content on social media sites such as Facebook, LinkedIn, and Twitter. You can even give them options for what they want to include in their post: "I liked this," "I loved it," or "Share." The more people you have sharing your posts (even if they're not followers), the higher your chance of getting noticed by potential new visitors.
Create a Blog Post About How You Overcame Your Religious or Spiritual Struggles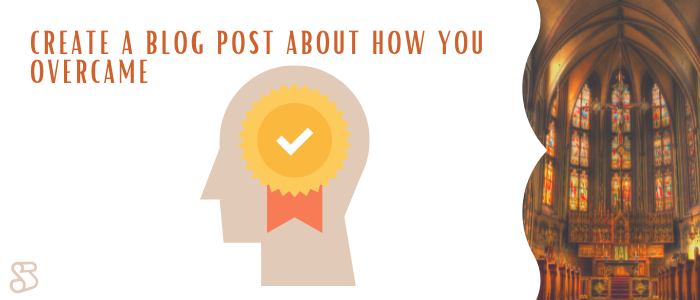 What makes people want to read your blog? Personal stories. What's stopping you from sharing yours with the world?
The more personal and transparent you are, the better (even if it means being vulnerable and admitting you've had a hard time). For example, "I struggled for years to get over my addiction" or "My divorce left me feeling lost." Sharing those struggles allows other readers to relate on a deeper level — which in turn will drive traffic back to your site.
The key is to be authentic. If you haven't experienced these issues yourself, you can still write about your own experiences with religion and spirituality.
A great example is shown by Psychology Today.
Psychology Today showcases blog articles that feature expert advice from psychologists and stories of real-life situations that captivate the audience and help generate traffic to the website.
Share Tips for Healthy Living and How It Relates to Religion and Spirituality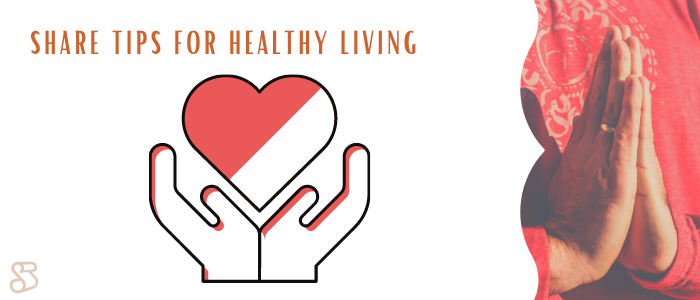 This is a great way to share your knowledge, and it can also make people feel like you're their "guru."
You can create many connections from healthy living to religion and spirituality. Some connections you could make between health and religion + spirituality include:
Spirituality is an essential part of people's health and well-being.

Faith can help with addiction recovery, eating disorders, etc.

Mindful practices like meditation make for more conscious living, which will improve your mental health over time.

Spirituality can help you better understand the challenge of addiction and your mental health.

Spiritual practices like prayer or meditation can increase self-care.
A website that does this very successfully is Amazing Me Movement.
Amazing Me Movement generates thousands of visitors to its website strictly through tips and tricks about healthy living and relating it to religion and spirituality.
Write Guest Posts for Related Websites or Blogs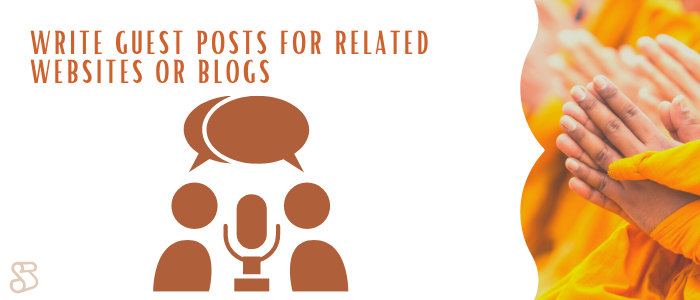 To increase your website's authority, you need to build links back (backlinks) to it. One way of doing this is by writing guest posts for other websites and blogs in the religion and spirituality industry.
This gives you another place for people to find out about your site, increasing its visibility online. If someone enjoys what they read on that blog post, there might be an opportunity for them to get hooked on your content too.
Hire a Religion and Spirituality Writer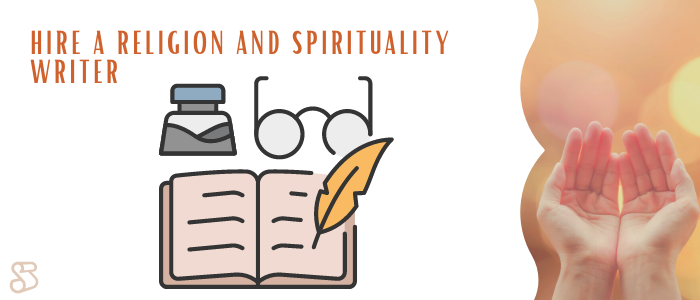 If you're not the best at coming up with ideas and getting started, consider hiring a writer to do it for you. There are many benefits to hiring a writer, including:
You don't have to come up with new content ideas or write out a blog post.

They can help you grow your readership by writing guest posts for other publications in the same space as yours (e.g., religion and spirituality).

"Hired" writers are typically experts in their field, so they'll usually be better than you at coming up with exciting topics that will grab people's attention online — which is especially important if you're not an expert yourself.

Writers can help you produce content regularly (e.g., one blog post per week), which will, in turn, help you build your readership and follower count over time.
Using Scripted allows you to hire some of the best professional writers in your niche. Scripted is one of the leading platforms for connecting businesses to expert writers in over 30 different industries.
Scripted writers can write content for blog posts, ads, video scripts, product descriptions, website pages, and emails, all to drive the most traffic back to your site.
Encourage Readers to Subscribe by Email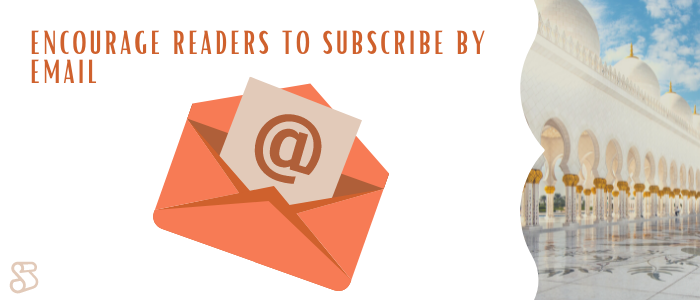 Offer readers a chance to subscribe by email so they don't miss any updates or new content. A great way to do this is to place a subscribe button at the top of each page.
Building an email list is a great way to increase your site's traffic and engagement. You can use the email list you've already made or create one from scratch using services such as Mailchimp or AWeber.
The advantage of having an email list is that you can share content with your subscribers without having to keep posting it all over social media.
Emails are a great way to provide value to visitors and get them interested in checking out what is on the site.
It also means that they're more likely to return because if there's something new posted, they'll know about it straight away — or even check up on old posts now and then.
Give Readers a List of Resources They Can Use to Learn More About Their Faith/Spirituality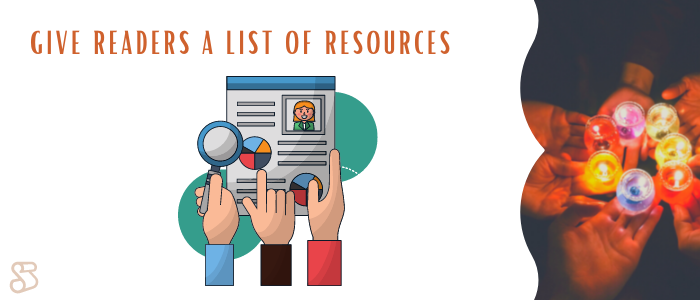 What if a visitor is interested in learning more about their faith or spirituality, but they're unsure where to start?
You can provide them with lists of resources that you have found helpful and recommend books worth reading. This will make it easier for new visitors to find the content they need — without wasting time looking all over your blog for what's available.
The best way to do this is by including an Additional Resources section on each page. If there's something specific like "Here are some great YouTube videos," then include links within the post (e.g., at the end). That way, people who don't want to go through everything will still easily be able to make use of your list.
Interview People About Their Thoughts on Prayer, Meditation, and Other Religious Practices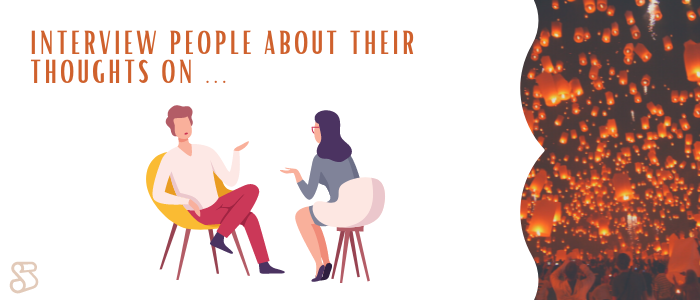 The best way to attract organic traffic to your religion and spirituality website is by creating content that people genuinely love. Interviewing someone from your target audience and asking them about prayer, meditation, etc. could be a great place to start.
You might also want to find out what their thoughts are on spirituality in general — as this will help you create more targeted content for your readers, too (e.g., the interviewee may have some excellent insights into addiction recovery).
This list of questions should give you an idea of where to begin:
What does spirituality mean for you?

What do you think it means for other people?

How has spiritual practice shaped your life?

How did/do you use prayer or meditation to manage difficult things like stress or anxiety?

A person who is not spiritual or religious might take issue with your use of the word faith. Is there a different term you could use?
Participate in Forums About Religion and Spirituality Topics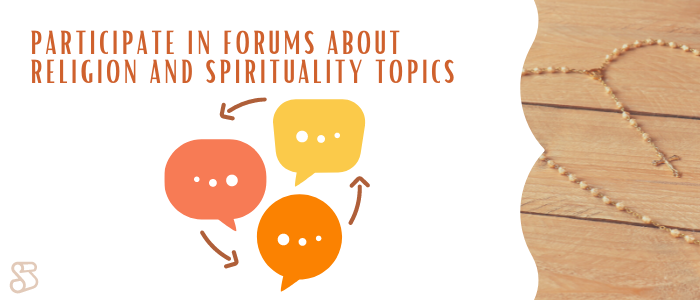 Another way to increase the organic traffic on your site is by participating in forums about religion or spirituality.
Some of these sites will have an "advertise" section, which means you can post a link back to your site without any network approval — making it easy for people who are already active in that forum to find what they're looking for.
If there's no advertising option, just write a message with a short sentence explaining why people should visit and follow your website.
You could also join the conversation by posting comments when relevant (make sure they add value!).
Popular religion and spirituality forums include:
Reddit

: religion, spirituality, and atheism subreddits

Quora

: spiritual practices topic

Patheos

: faith forum
Join Social Media Groups Related to Religion and Spirituality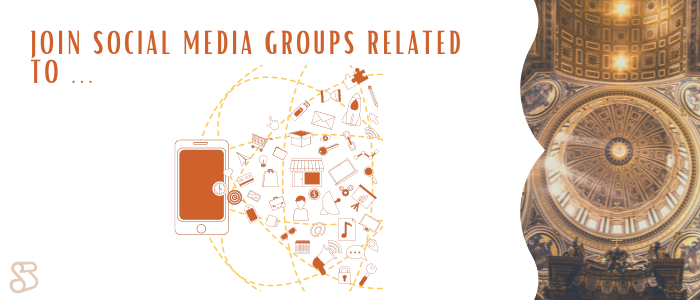 Another way to increase organic traffic is by joining social media groups related to your niche.
This will allow you to share links to relevant articles and ask questions of other group members. You can also post about what's going on in the religion and spirituality industry — for example, if a famous religious leader has released an article or had something published somewhere.
Include different types of content: videos, text posts with images/videos embedded, infographics, research-based blog posts, quotes shared through Pinterest graphics (with attribution), or Facebook Live events like Q&A sessions.
Optimize Your Website for Mobile Devices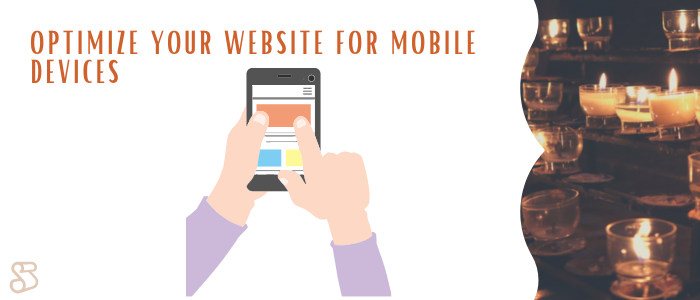 One of the most important things to consider is the devices being used by your readers. With more and more people using their mobile phones or tablet as their primary means for accessing the internet, you need to make sure your site works on these devices.
Not only that, but Google prefers websites that are formatted for mobile devices, and they will rank your site higher in the search engine results pages.
This area requires a tiny bit of technical knowledge to get right, so you may want to hire someone who specializes in website development. That said, there are a few simple things you can do yourself if you're feeling adventurous:
Make sure all images used within your content are sized appropriately for smaller screens (consider using larger image sizes with responsive design).

Ensure any embedded videos or video embeds work properly on small screens by ensuring their dimensions are set correctly from the start.

Remove unnecessary navigation menus that take up too much space on small screens — replace them instead with a simple menu button that opens up a drop-down list of links.

Make sure the text size is readable on small screens, as people with smaller devices may not be able to zoom in and out.
Track Your Metrics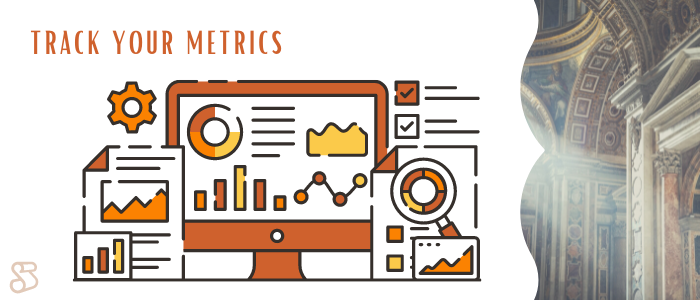 One of the most important elements to gaining organic traffic for your religion and spirituality website is ensuring that you are tracking and monitoring the traffic.
This is essential to know what types of content get the best engagement from your audience so that you can scale your organic growth.
One of the best tools to monitor traffic is Google Analytics.
Google Analytics has an easy-to-use dashboard and can show important elements such as location, demographic, traffic source, and more.
Another great tracking tool is Hotjar.
Hotjar is an analytical tool that tracks behavioral data.
One of the biggest perks of using Hotjar is that the software is very visual. This allows ease of use and understanding for all members of your team.
Whether using Google Analytics or Hotjar, measuring traffic is essential if you want organic growth in the religion and spirituality industry.
Conclusion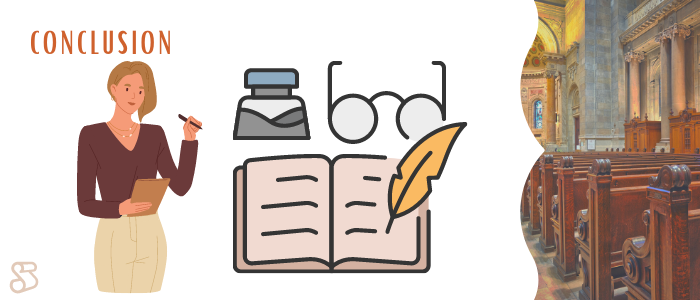 As seen with the steps above, there are many ways to increase organic traffic to your religion and spirituality site. But all that hard work can be undone if you don't have a content strategy prepared and ready for the long haul. We hope this guide has given you some insights into what it takes to create great online content, but remember, we are always here when you need us! Visit our religion and spirituality industry page today to get help with your content needs.