Hiring a Parenting Writer: The Step-by-Step Guide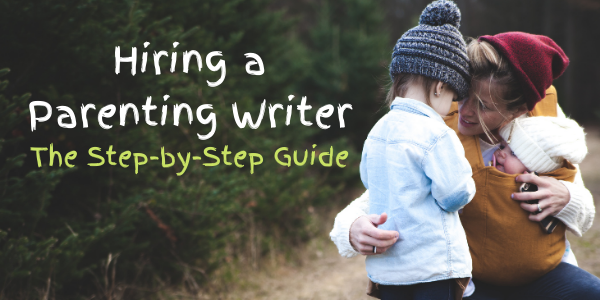 With about $2.4 trillion in spending power in the US alone, parents are a big target audience for marketers these days. That's why so many businesses compete for the attention of parents with helpful digital content. After all, most parents will turn to the internet for parenting tips and tricks, so the need for fresh content is constant. You can take advantage of this need by publishing quality content on your parenting website, which also helps increase organic traffic. But where can you get good content? The answer is to hire a professional parenting writer for your site. But where can you find quality writers? What's the hiring process like? That information and more is here in our step-by-step guide.
Let's dive in.
Why Do You Need a Professional Parenting Writer?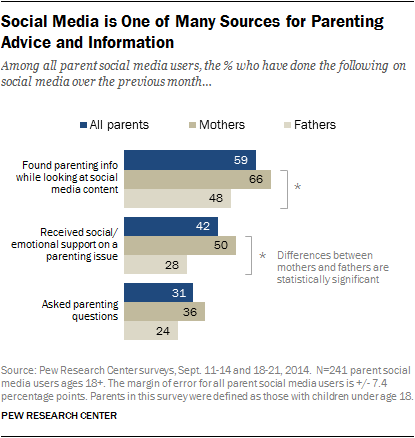 Whether you're running an online parenting magazine or have a company that sells products to parents, you're busy. That means you probably don't have time to write parenting tips to share with your target audience. And yet parents crave content that's accurate, entertaining, and above all able to help them be better parents to their children. In particular, about 75% of parents use social media, with most logging in at least once per day. The majority of those parents are also reading blogs, articles, and eBooks that offer parenting tips.
Basically, if you're not publishing parenting content on a regular basis, you're missing out on a major audience—and the chance to increase organic traffic to your website! And while it's true that you don't have the time to write every day, that doesn't mean you can't still get great content on your site to share with readers. That's why you need a writer you can count on for unique, accurate content that your target audience will appreciate.
More specifically, you need a writer who has years of experience writing content for parents to read. Whether you want regular blog posts or social media updates, you deserve to find a skilled writer with a knack for grabbing the attention of parents all over the world. If you don't have such a writer in mind off the top of your head, it's time to start looking for one on popular platforms like Scripted. You can get started by following the steps below.
How to Start the Parenting Writer Hiring Process
The right parenting writer will create content that has the power to increase organic traffic to your website. You can find this type of writer via these steps:
Think About What Kind of Content You Want
Before you look for a writer, take stock of the type of content you need for your site. What's your goal for content marketing? You can get some ideas by looking at the main four purposes of content:
To educate

To entertain

To inspire

To convince
For example, if you want to educate parents with your content—and also increase organic traffic to your site—you might publish articles about the latest parenting techniques, with data and quotes from professionals to support them. If your content marketing goal is to entertain, you can create quizzes for parents to take, or you can discuss celebrity parents.
If you want to inspire the parents reading your content, a how-to post about fun crafts to make during summer break should fulfill this goal. And if you want to convince parents to buy your products, some persuasive writing about the benefits of what you sell can help.
The writer you hire for parenting content will want to know what kind of content you desire for your site, so be sure you know this information upfront. After all, someone who specializes in writing about unique crafts isn't always the best option for reporting the results of a recent study, so the type of content you want matters when choosing the writer.
Consider the Practical Details
Once you know whether you want parenting quizzes, case studies, blog posts, or a mix of everything, it's time to drill down on the details of the content. Before you hire a writer to increase organic traffic to your site, think about the following questions:
What's your content marketing budget?

How often will you need new content?

How quickly will you need the first project to be done?

What's your brand's voice for content marketing?

Do you expect images, graphs, or links in the content?

Which keywords will you target for SEO?
Most parenting writers you talk to will have these questions in mind up front, which is why it's best to consider the answers so you have them ready. So, where do you find these parenting writers, and how do you choose just one or two? Platforms like Scripted make this easy for you. Keep reading to learn how to narrow down your options to the best writers for your brand.
Read Writing Samples
When you use a platform where writers get their own profiles for you to browse—such as Scripted—you can get a good idea of which writers will work well for you. Seeing samples of what they've written in the past should be able to tell you about their writing quality and experience with parenting.
As you read the samples, make sure you like the writer's voice and style. Then note whether he or she has used any supportive resources to back up ideas, such as links, stats, or quotes. Of course, you should also pay attention to grammar and spelling. Parenting writing samples with glaring typos may signify that the writers either don't notice the details or don't put pride into their work. You don't want either of these traits showing up on the content for your site if you want to increase organic traffic consistently.
Take Note of Parenting Experience and Education
Platforms like Scripted show you writing samples to help you make your decision. But they also allow writers to have profiles where they can showcase their education, experience, and any awards or other notable details that make them stand out. Be sure to read these profiles to find writers who have the qualifications you're looking for.
For example, if you're looking for scholarly articles, you might want to find a writer with a degree in child development, elementary education, or a similar subject. If you'd prefer your writer to sprinkle in personal stories to help relate to the readers, look for a writer who is also a parent. In addition, pay attention to which other publications the writer has written for in the past, as this can tell you a bit more about the writing experience he or she has.
Client Ratings
The final step in hiring a parenting writer to increase organic traffic to your site is to look at ratings from other clients the writer has had. On Scripted, all writers are rated on a star system, with five being the most they can have. Someone who has four to five stars has been able to keep clients happy with quality content, and you have a chance to get the same result if you hire him or her.
Keep the Content Going
Once you choose a writer and you're happy with his or her work, ensure content marketing success by continuing to get more content. After all, in order to rank well with the search engines, you need to update your site frequently with fresh content, and a Scripted writer can help you with this! You might assign all your writing work to one writer, or you might want to branch out with a few parenting writers who can offer you different voices for your site. Either way, make sure you order blog posts and other writing work regularly to keep your site updated with fresh, engaging content!
How Scripted Can Help
Just as you don't have time to write your own parenting content, you also likely don't have time to scour the internet for the perfect writer for your site. That's why Scripted has done most of the work for you by hand-picking professionals who are adept at specialty writing. Our writers are known for providing well-researched, quality content on time so you can increase organic traffic to your website. If you're ready to find a writer you can count on for excellent parenting content, view our parenting writer profiles today!