Organic Marketing Vs. Paid Marketing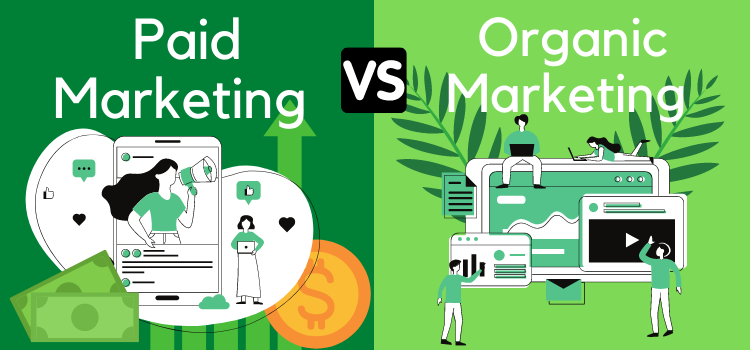 There are two types of content marketing that your business needs to be aware of: organic marketing and paid marketing. Understanding the differences and knowing when (and why) to use each one is crucial to building a good marketing strategy your company and its customers can rely on. Here's what you need to know about both of these strategies so that you can have the right mix of them for your customers.
What is Organic Marketing?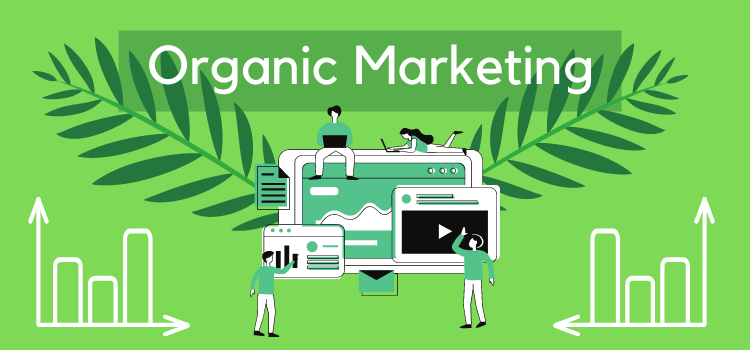 Organic marketing is exactly what it sounds like. It happens organically and doesn't need any special treatment or reasoning. Word-of-mouth advertising, when one customer likes what they get from a company and tells other people about it, is organic. That still happens a lot today, but the way it happens is a bit different. Most commonly, it occurs through social media and related interactions between customers.
Additionally, organic marketing happens when companies have social media accounts where customers can read about them, find information, and otherwise engage. Those companies can post profiles on social media and talk about their industry or anything else they want to. They can list the sales they have going on at the time or talk about opening a new store. It's easy to get people interacting that way.
It's also important to note that sometimes marketing happens accidentally. A company may not even be trying to advertise at times, but a customer notices something about them, investigates the company's offerings a bit further, and ends up buying from them. That's completely organic, and the company wasn't trying to make a sale to that person at that time. The internet has helped this happen much more often.
Pros of Organic Marketing
Like any type of strategy, both organic and paid marketing have pros and cons. The biggest pro of organic marketing is that it's free. People talk to others about something they bought or a company they did business with, and then the person they talked to goes and buys that thing or does business with that company. The person may not have known about any of it before their conversation.
It's important to utilize all the organic marketing possible, including having a strong social media presence and interacting with customers frequently. Companies that do that get some great marketing, and they don't have to pay any money for it. While it's probably not realistic for a company to rely entirely on organic marketing, much of their strategy can involve interactions that don't actually cost them anything.
Other pros of organic marketing include the way it spreads easily from person to person and how it can travel around the internet through social media reposts, reviews, and other interactions. It's easy for someone to become an ambassador for a company they love just because they talk about it organically, and the company does the same through its social media interactions.
Cons of Organic Marketing
The biggest downside to organic marketing is that it can't really be controlled very well. People can say anything they want online, both good and bad. Customers may also spread misinformation about a company or product accidentally, and that can become a headache for a company that has to sort out what customers have said about what they're offering or who they are. Not all advertising is good advertising.
Another con of organic marketing is that it's harder to track. If customers make mention of the company or a product, but there's no hashtag or other indicator, the company may not even notice. Plus, it's not part of the company's metrics, so the company may not see that it's something they should be looking for. A lot of good opportunities to piggyback off of a customer's comment or address an issue may be missed.
The Costs of Organic Marketing
Organic marketing doesn't cost anything. That's the great thing about it. Because it happens organically, it's not targeted and doesn't have a set plan or content strategy. That's both good and bad, but the one thing it isn't is expensive. Companies generally like organic marketing because the word is spread about their company, but they aren't paying anything for the advertising they are enjoying.
Of course, you can also look beyond the monetary costs of organic marketing for a company, as well. If the marketing information is incorrect, or if customers aren't happy with what they're getting from the company, the real costs of organic marketing could have much more to do with reputation and less to do with the monetary price of it. Companies that provide good products and services have less of this risk.
What is Paid Marketing?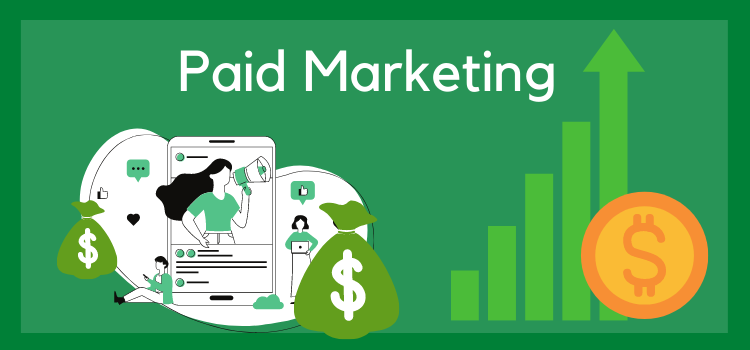 Paid marketing is exactly what it sounds like. It's advertising that a company pays for, like commercials on TV, ads on a website, or sponsored posts. There are all kinds of ways a company can pay for advertising on all different platforms online. Companies generally also pay for websites, where they advertise everything they had to offer. Huge corporations with many offerings will spend a lot to keep their website functional.
Smaller companies may have a much lower presence on the web, but they still market what they have and make sure customers can find them. Anytime it costs them money to do that, it's considered paid marketing. These companies may also pay writers and SEO experts to create their content marketing, which will become part of their overall advertising strategy. Paid marketing can have a lot of value for a company.
Pros of Paid Marketing
Paid marketing definitely has its pros. One of the most important things about paying for marketing is that the company paying can control the marketing. Companies that do paid marketing decide what to say and where that advertising will appear. That's good news for any company that's trying hard to develop a strong presence or that needs to recover from some ineffective marketing or bad press in the past.
The ability to say what they want and reach the customers they're searching for is the main reason why companies use paid marketing. Additionally, companies know that they need to advertise if they're going to stay relevant and on top of their competition. They cannot do that nearly as easily if they don't have enough advertising out in the world, and they aren't staying at the forefront of customers' minds.
Cons of Paid Marketing
The largest downside of paid marketing is the cost. When companies focus on reaching out to their customers, they can find that they spend a lot of money. Companies that can afford it don't have a problem with that because they know it's just a natural cost of doing business. But for companies that are just getting started or working off of very thin margins, paying for marketing isn't always an easy thing to do.
Another con of paid marketing is that it can make people feel skeptical and cynical about what the company is offering them. A company that's pushing too hard to sell a product or service may have reasons beyond making money. Customers want to know what those reasons are, leading them to feel like the company is pressuring them too much. Proper paid advertising shouldn't put undue pressure on customers.
The Costs of Paid Marketing
Paid marketing can range anywhere from a few dollars here and there to boost or sponsor a post, all the way up to thousands of dollars to run TV ads, operate a website that's large and highly interactive, or perform a marketing blitz for something that's newly offered. Paid marketing is one of the most expensive things in the budget of a lot of companies, even when they also use organic marketing tactics.
Also, consider that paid marketing has to add enough value to the company's bottom line to be worth the cost. If it doesn't, it's a waste of money. There are also times when a marketing campaign has the opposite of its intended effect and even offends customers. Naturally, recovering from that can cost companies much more than the actual price of the original campaign, as well.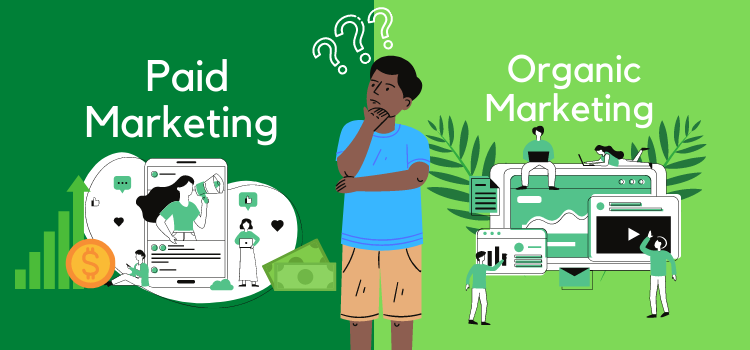 When to Use Organic Marketing
There's no clear answer to when to use organic marketing because a lot of it happens on its own. As for companies that deliberately use social media for marketing, just posting frequently and interacting with customers are great ways to market what they have to offer on a 24/7 basis. Anyone who finds the company's social media accounts can see what they have to offer, any time of the day or night.
Companies can also have a set schedule for posting, adding user-generated content to their website, and other ways of adding organic marketing to their advertising mix. Generally, companies will want to use as much organic marketing as possible because it doesn't cost anything and it's easy to do. The more of it they have available, the more customers can find it and pass it along to others who may become customers, too.
When to Use Paid Marketing
Paid marketing should be used at the start of a new company, service, or product line. That way, customers get actual advertising directly from the company, with the information they need to make an informed decision. Companies also need paid options as part of their content marketing strategy if they've had a misstep and are trying to correct it. That shows they're taking the issue seriously and want to fix it.
Even once a company is well-established, it really can't rely on organic marketing for the rest of its days. Paid marketing options are still needed and should generally be used consistently. Whether that's paying for TV ads, using sponsored posts, or combining a lot of different strategies will depend on the company and its customer base. But most companies can't get away with no paid marketing at all.
Ready to Get the Marketing Content You Need?
If your company is ready to start or expand upon its marketing journey, you need to make sure you have the right content to reach your customers. That's why you want to hire professional writers to create that content for you. By doing that, you'll know you're getting quality and value and advertising copy your customers can relate to.
When you need good marketing content, you can get it through us at Scripted. We have talented writers who know what companies need in today's marketing world and how to reach customers the right way. Let us help your company take your advertising and content marketing to the next level, so you can increase your profits and customer base, all while your company continues to grow in its industry.