A Guide to Facebook Paid Ads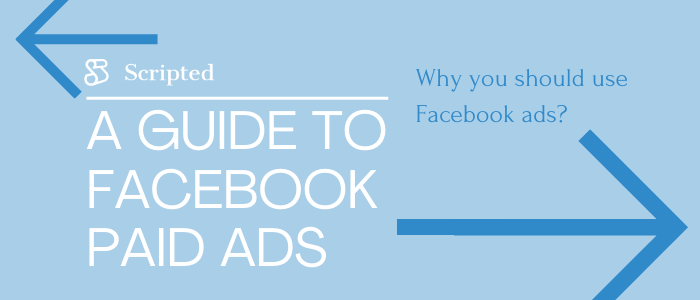 Facebook is one of the most popular social networking sites on the planet. With over 1 billion monthly active users, it's a great place to find new friends and grow your business. Facebook has grown so much that they now have an advertising platform called Facebook Ads that allows you to promote your content to reach their active user base. This article will walk you through why you should use Facebook ads, what happens when someone clicks on one of your ads, and how to get started today.
What Are Facebook Ads?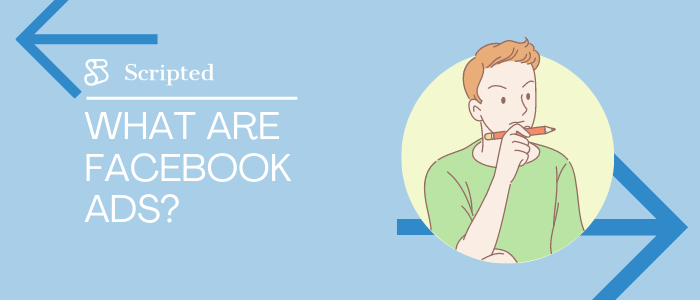 Facebook's advertising platform is a way to promote your business or content to reach more of their active user base. When users click on your ad, they are directed to whatever you have designated as the destination URL. The goal of Facebook ads is to drive traffic from Facebook's enormous audience into your content.
The Advantages of Using Facebook Ads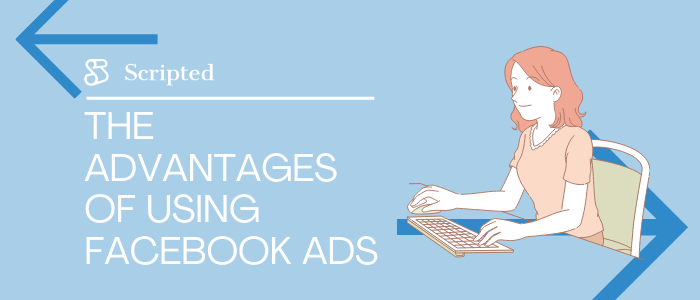 The top five advantages of Facebook Ads are:
They are less expensive than other forms of marketing.

They offer easy customer targeting with specific demographics and interests.

Increased engagement on posts drives conversions from the ads themselves.

There's no need to worry about customer retention because Facebook Ads are always in front of your potential new customers.

You can get started for free, even if you do not have a business page yet. They also offer a range of advertising solutions that may work better for different businesses or content creators.
How Can Facebook Ads Help Your Business?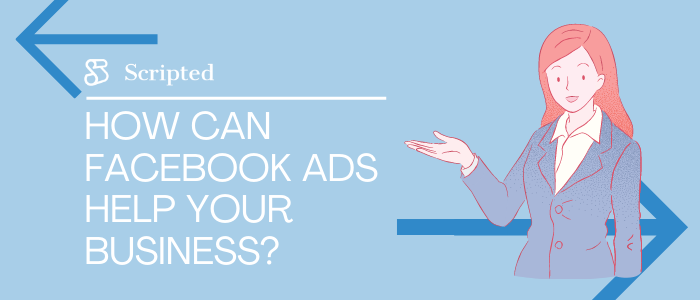 The most significant advantage that we've seen with running Facebook campaigns is tracking our return-on-investment (ROI). Beyond the ROI, there are many benefits such as decreased costs per new customer acquisition versus email sign-ups and increased engagement on Facebook posts because of the ads.
The Ad Manager is an excellent way for you to test different campaigns and see which one works best.
Creating a Facebook Ad Campaign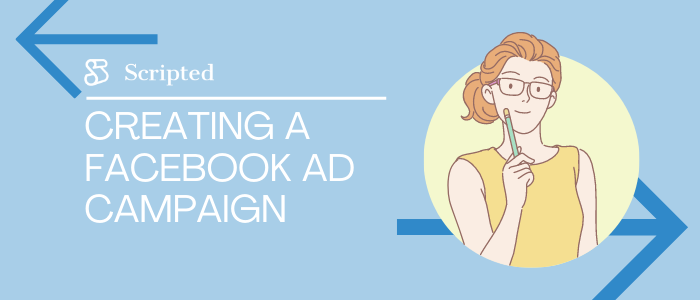 To start a Facebook Ad Campaign, you'll need an active business page. If this is your first time using the Ads Manager and you haven't visited the backend yet, go to facebook.com/ads/manager.
Next, you will have two options:
Select "Create a Page" if you want to promote content that does not already exist on Facebook.

Select "Advertise with Existing Page" if there's already content in place on your current business page that needs more visibility.
Once selected, it may take up to 24 hours for the ad campaign settings and launch information to populate within your account. Once complete, these details can be found under 'Settings.' You're now ready to set up your ad campaign!
Brainstorm Ad Ideas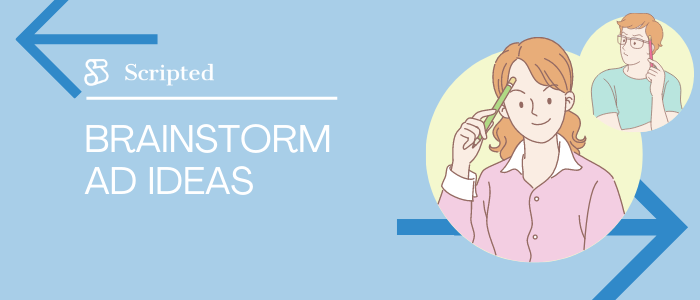 The first step in creating an ad campaign is to brainstorm ideas. You should think about what you want your ads to achieve and who they're looking for. For example: If you wanted more people coming into your store, you would target users near the location of your business with interests related to shopping or nearby retail stores that are similar.
Facebook Ads have several campaign objective types, which can help your business achieve your desired goal!
Campaign Objectives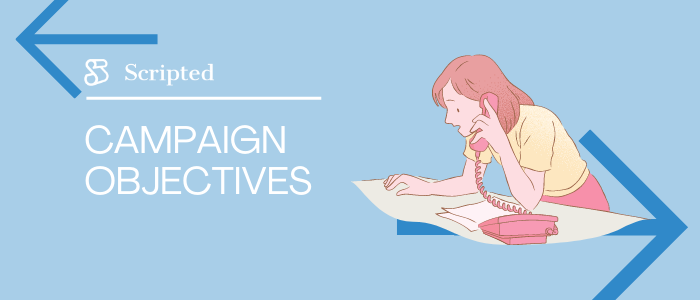 Once you create your ad campaign, you'll need to choose which objective you want the ads to target. The options for this are:
Brand Awareness Campaign:

Brand Awareness campaigns are one of the most effective ways to increase your business' visibility. The more people know about you, the higher chance they'll come in contact with or purchase your product or service.

Brand awareness is an essential part of any company's marketing strategy because it increases customer engagement by making them aware that a particular brand exists.

Reach Campaign:

Reach campaigns allow you to show ads to many people in your desired demographic at one time.

Traffic Campaign:

Facebook's traffic campaign will send people from their platform to any destination you choose. This is an excellent way for any company or individual looking to increase website visitors.

Engagement Campaign:

Facebook engagement campaigns are a great way to reach more people who will engage with your posts. Engagement includes things like likes, comments, and shares.

App Installs Campaign:

You can reach your customers on their phones by using Facebook app install campaigns. Send people to the store where they can download your business's app and start engaging with it right away.

Video Views Campaign:

Facebook video views campaigns are a great way to increase your online presence and show off what you do in the most creative, stylized ways. Facebook Ads shows video views campaigns to people who are more likely to press play on videos on the Facebook feed.

Lead Generation Campaign:

Facebook lead generation campaigns are a great way to collect leads for your business. Create ads that will capture people's information, like name and email.

Messages Campaign:

Facebook created new ways to spread the word about your business by sending messages directly from Messenger, Instagram Direct, and WhatsApp. These platforms enable you to communicate with potential or existing customers to encourage interest in the latest news from your company.

Conversions Campaign:

Marketers can encourage people to take a specific action on their business's site with Facebook conversion campaigns. For example, you could have them add items to a cart or purchase a product. This strategy encourages more customers into the conversion funnel and increases revenue opportunities for companies across industries.

Catalog Sales Campaign:

Facebook catalog sales campaigns allow you to showcase your products from your eCommerce store's inventory to generate more sales.

Store Traffic Campaign:

The Facebook store traffic campaign is an effective way to promote your brick-and-mortar business locations. You can find people that are nearby with the help of this advertising strategy.
Ad Budget and Schedule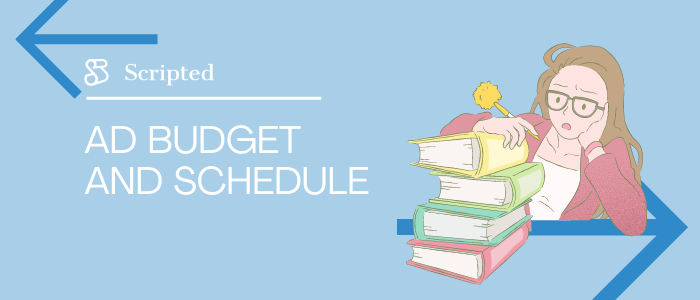 Once you create your ad campaign, you can create your budget and schedule.
The ad budget will determine how many people you can reach and for how long.
The ad schedule will determine the start and duration of the ad campaign.
You can always adjust the settings at any point during or after the advertisement runs by navigating back into the Settings tab for that specific campaign.
Setting Your Target Audience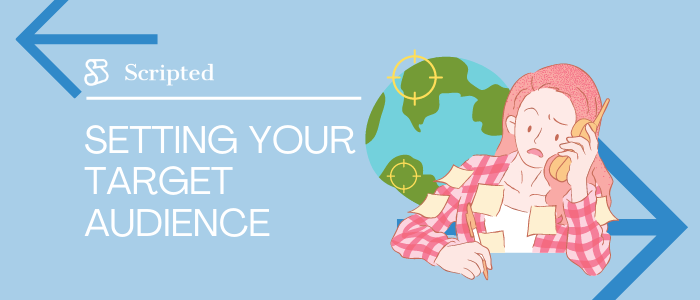 Once you have your campaign set up, it's time to choose who you want to see the ads.
Targeting by Age:

If your product or service targets people in a certain age bracket, Facebook can help connect with them. You'll be able to target anyone from 13 years old to 65+. 

Targeting by Interests:

Targeting by interests will allow you to find people who are passionate about what your business has to offer.

Targeting by Behavior:

Facebook can target people based on their website browsing and purchase behavior. This includes people who are frequent online purchasers.

Targeting by Location:

You can also choose to target people based on where they are located, what language they speak, or which country they're from.

Targeting by Relationships:

If you're trying to reach out to people who are connected to your friends, family, or other contacts, Facebook can help. You'll be able to target them based on their relationship status, such as single parents, married couples, or friends of friends.

Advanced Targeting:

If the other options don't fit your needs, there is also an advanced option that lets you add even more details. This includes things like education level or occupation.
Ad Placements
The following section is called 'Placements' and allows advertisers to select which platform(s) they would like their ad content displayed on: desktop news feed only (desktop & mobile), mobile news feed only, mobile app installs, or desktop news feed and right column.
Customizing Your Ad Design and Content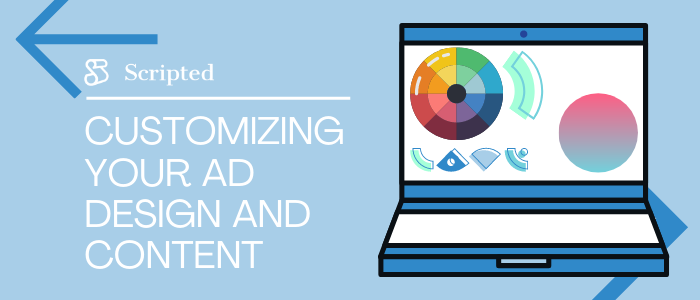 Once you select your placements, you can start creating the image or video for your ad. You can also add captions, links, and hashtags with your content—all of which show in the ads as well.
Creating Images
Tools like Canva and Pixlr are great for creating an eye-catching ad.
These sites offer templates that are easily modified with your company's branding and colors to keep the message consistent across platforms.
Creating Videos
If you want to create a video advertisement, plenty of help is available through YouTube to get started quickly. There are many tutorials on making videos from scratch or using editing software like Final Cut Pro and Premiere Pro. You can also use other social media networks like Instagram Stories to distribute video content.
The Elements of a Successful Ad
A successful ad on Facebook will have a high click-through rate, meaning the number of people who see it and clicked "interested" or took another desired action. You can achieve this goal by having an interesting call to action in your advertisement and using images with visuals that catch people's attention. It also helps if you create ads for specific interests rather than targeting all users on FB. You should always keep an eye out for best practices when making advertisements. Facebook is constantly changing its algorithm.
Successful ads will also have lots of engagement, meaning that people like or comment on the content.
How to Track Facebook Ad Performance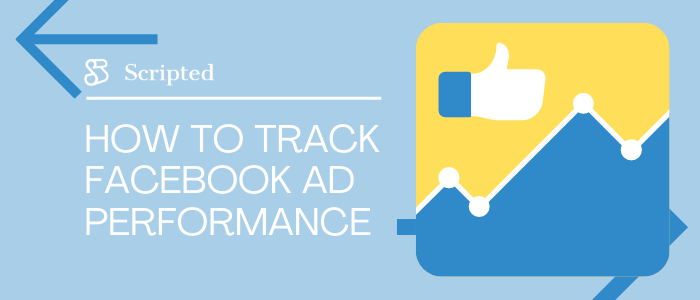 There are many ways to track the performance of your Facebook ads.
The most basic way is by looking at the click-through rate (CTR), which shows how many people saw and clicked on an advertisement. Another option for tracking information about ads is through conversion rates or cost per acquisition (CPA). The conversion rate tells advertisers what percentage of their target audience converted into a sale, while CPA shows exactly how much money they spent to make those conversions happen. These metrics show you areas that need improvement. You can make changes within the ad creative itself or within the targeting.
How to Scale Your Ads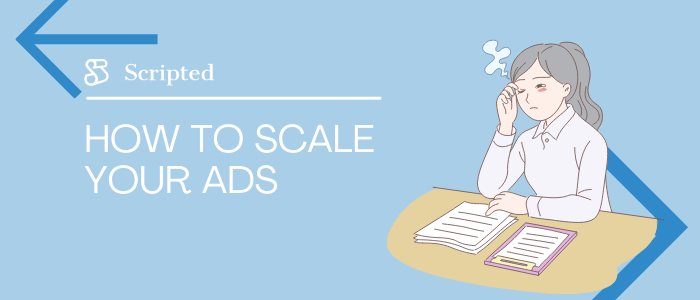 When considering scaling your Facebook ads, it's important to look at what you've done so far. It might not make sense for a company with no previous advertising experience to target the entire country. Instead, they should first decide where their business is located and scale appropriately from there.
Once you have a winning product/ad combination, you can slowly increase the ad budget to reach more people and eventually make more sales.
Lookalike Audiences
Lookalike audiences are another great way to scale your business. This function allows advertisers to upload their email lists of previous customers. Facebook will then analyze the people associated with each email and find commonalities between them. Once it finds the commonalities, Facebook's algorithm finds similar people to those on your email list and serves your ads to them.
This is incredibly effective because your ads will be shown to people who are part of a demographic already proven to love your product.
Conclusion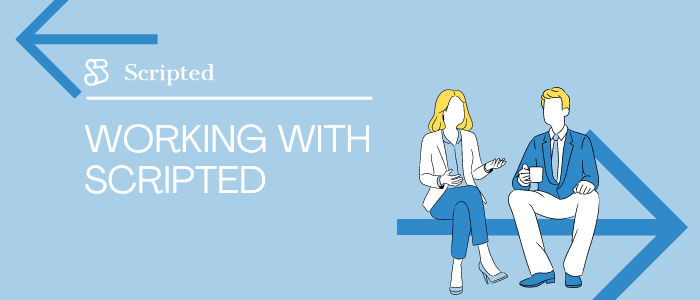 There are many ways to ensure success with your Facebook ads. From creating the perfect ad to tracking its performance and scaling up when necessary, it's all about finding what works for you!
If you're looking to 10x your business with Facebook ads, you will likely need to test out dozens of advertisements before you find your winner. Scripted is a platform of professional writers that helps businesses grow with Facebook Ads by creating high converting ad copy, ad video scripts, and ad ideas.
We want to help you get the best value for your advertising dollar. Our team of experts can create stellar Facebook ad campaigns that don't just show up on social media but gets results. The end goal is more sales, and all our work starts with our writers. Hire Scripted copywriters for your Facebook Ads.