How to Choose Marketing Software for Marketing Research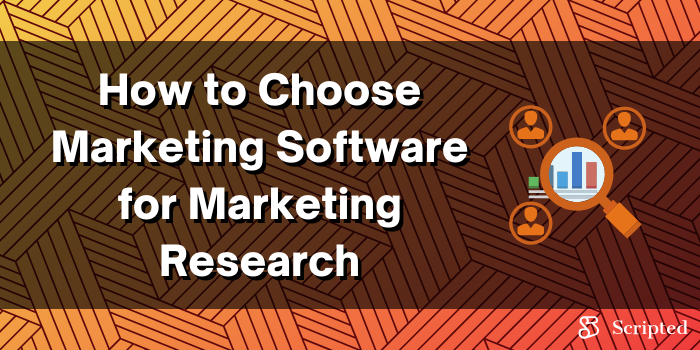 Great marketing starts with research. Research will help you understand the problems and needs of your potential customers to ensure that what you're marketing is relevant and valuable to them.
Questions to ask include:
Who is your target market?

What do they want?

What are their pain points?

How do they articulate their problems?

How much are they willing to pay for the solution?

How much value do they place on each feature of a product or service?
Choosing the right software for your marketing research can have a large impact on what you hope to achieve.
Whether you are launching a new product, trying to improve existing services, or just want to make sure you are ahead of the curve, choosing the right type of market research tool is important. 
Before you start narrowing in on the type of software you need, it is important to look at your business's and your customers' expectations.
In this article, we'll look at what you should consider when conducting research and then outline a list of tools that will help you plan effective marketing campaigns.
What You Should Consider When Conducting Research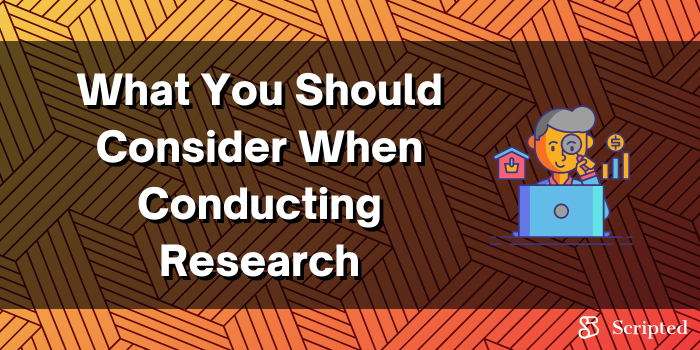 Your target market
Identifying your target market is an important step to finding out what they want from you and how best to reach them. It will also help prevent wasting time and resources on customers who are not ready or willing to buy. This may take some research, but it's worth it because knowing exactly who your target audience is will help you tailor your campaign strategy to fit their needs.
Key questions to ask when defining a target market: What are their demographic characteristics? What do they like or dislike? Do they prefer one type of media over another? How can you reach them? How often are they likely to be looking for your product or service?
The shift to customer-centric marketing campaigns
There is a movement from product-centered marketing campaigns to customer-centric ones. In this approach, the key to success lies in solving customer problems rather than developing "perfect" products.
Map out the full profile of your ideal customers, including information like income, age, gender, pain points, and aspirations. Use this information to figure out what triggers each customer to buy.
Competitors in your niche
Know the key players in your industry. If there is already an established brand in that space, then figure out how you can be of value to them or their customers. This will give you more insights into the direction of your business and how to grow it.
Tracking your statistics
Accurately tracking your statistics will tell you whether your marketing is successful or not. It's important to have a baseline to compare your results against in the future.
Qualitative & Quantitative Research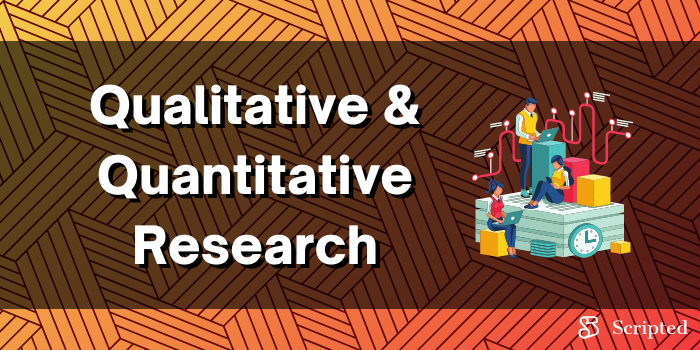 Qualitative data, data that is not easily reduced to numbers, is the richest form of research. It gives you an in-depth look at what people think and feel about your brand or product or the problem you can help them solve.
Qualitative research is useful for figuring out what people want and how they articulate their problems. It helps you identify patterns in consumer behavior and their attitudes towards different marketing campaigns. These insights will allow you to position your brand in a way that is meaningful to your customers. 
Quantitative data gives you a bigger picture of the market landscape without getting too much into the specifics. It provides information like customer demographics, industry analysis, and trends that will help with informed decision-making.
Quantitative research is useful for analyzing your performance. You can use it to keep track of how many customers are buying from you, what they are looking for, and which products or services they prefer. This information will help you improve your business plan over time.
Using data to drive product development
Having market research at your fingertips will make it easier to launch a new product or service. You can test ideas and prove whether or not they are profitable before investing lots of money in them. This eliminates the risk of wasting time and money on the wrong product or in the wrong market.
You can also run pre-launch and post-launch surveys to find out what consumers think about your business. This way, you get to know how people feel about your marketing efforts. It helps you figure out which tactics are likely to improve sales in the future.
Staying relevant
Knowing what your customers are thinking and how they feel about you is essential. To do this, you will need information on customer preferences, trends, attitudes, or even opinions. You can use this data to figure out where your business stands in the marketplace and how you can improve it.
Creating a better customer experience
Engage in direct conversations with customers. Ask them questions about themselves, their interests, or anything else they want to express an opinion about. You can use this data to personalize their experience and make them feel valued by the company.
This is an effective way of improving customer relationships and maintaining long-term loyalty. Getting in direct contact with customers provides you with a better understanding of what they want, and it also gives them a chance to provide feedback about your business.
What Should You Look For in a Marketing Research Tool?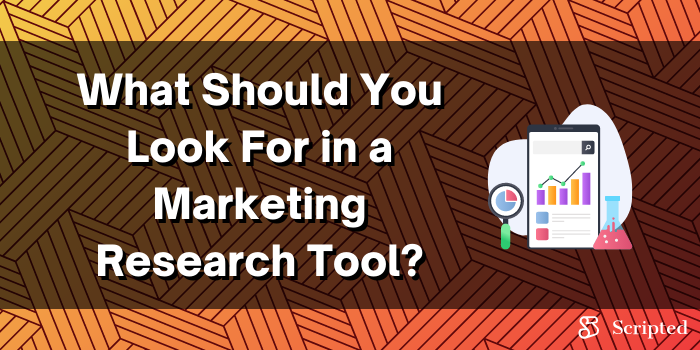 Ease of use 
There's no point in paying for a complicated tool that you don't know how to use. Look for software that is easy to use and enables you to find information quickly through a search bar or filter.
A good knowledge base
A knowledge base is like a map of what people have searched for before. It provides detailed articles, case studies, guides, videos, and more so that you can access this information when making decisions.
An accessible support team
Support is even more important when you're in an unfamiliar area, such as the first stage in a project or while trying to solve an unexpected problem. Prioritize tools that allow you to talk to a support team in real-time, rather than emailing and waiting for a response.
Marketing Research Tools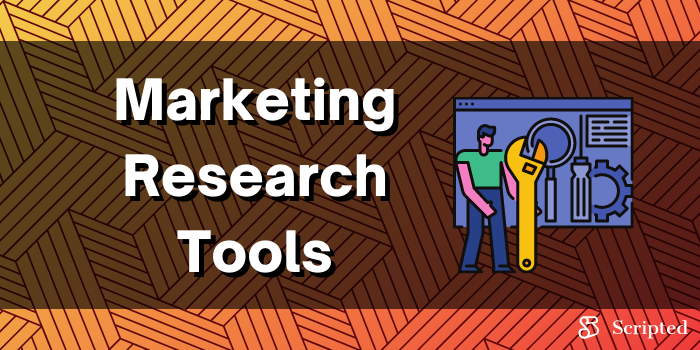 Software for marketing research is a cost-effective and efficient way for companies to gather necessary information about their customers without taking away valuable time from their employees. The following tools empower businesses to conduct research at scale.
SEMrush
SEMrush is a high-powered suite of 40+ tools used to improve online visibility and deliver marketing insights for 30% of Fortune 500 companies.
Some of its features and capabilities include:
Keyword research

SEO

Competitor analysis

Website monetization

Market analysis
However, SEMrush is more than a suite of analytics tools. It also allows you to plan content marketing and create and schedule social media marketing and email campaigns within their platform.
Get a free trial by going visiting their website.
Google Trends
Google Trends analyzes search queries in Google Search across various regions and languages. This is an important tool to use when doing marketing research since it gives insight into what people are searching for. You can also see if any trends in preferences have emerged over time and access graphs that compare the search volumes. 
Marketers use Google Trends to explore the impact of current events, for example, the impact of the Coronavirus pandemic on national economies. They also use it to:
Produce and optimize seasonal content at the right time (when the highest amount of people are searching for it).

Find trending topics to cover and tie content into.

Determine the demand for products or services by location.

Track customer search journeys.

Assess whether it's better to deliver content via video rather than text.
Google Trends launched in 2006, but you can view data all the way back to 2004. It's free to use and can be accessed by clicking here. 
SurveyMonkey
SurveyMonkey is a great tool for gathering consumer and business insights. It's easy to use and you can track your results over time. Use it for surveys, quizzes, polls, or custom forms. You'll also find some helpful templates to get started and hundreds of professionally designed survey options.
SurveyMonkey has a free basic plan where you can get started.
Also, check out their ultimate guide to using surveys for content marketing. 
Typeform
Typeform is another invaluable tool for surveys, quizzes, and polls. It's beautifully designed, easy to use, and you can also embed forms on your website or social media channels.
Typeform is free for up to 10 responses a month. If you need more, you can subscribe to a paid plan.
The Benefits of Marketing Research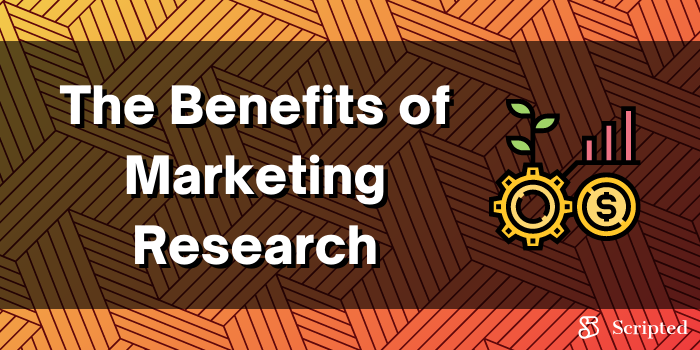 Collecting data will give you a better idea of what customers are looking for and provides you with information about customer preferences and buying habits. It will allow you to boost sales, decrease costs and improve customer experience. It will also help you plan your future marketing strategies and stay on top of the competition.
Hire a marketing professional
Businesses looking for blog posts, web page content, landing pages, press releases, newsletters, social media posts, email marketing, and video scripts should hire a professional writer to produce content for them. At Scripted, we have a large pool of talented writers who are familiar with the latest trends in marketing research and user experience. They can help you create quality content for your company or organization. 
Sign up here to schedule a free demo.