Hiring a Legal Writer: The Step-by-Step Guide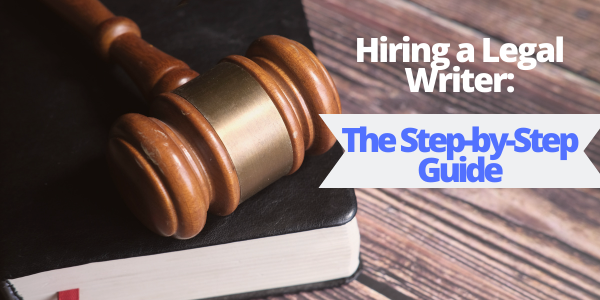 Every law firm needs a content writer — and here's why.
When people need legal advice or representation, they search online. A Thomson Reuters survey found that 38% of people first use the internet to find a lawyer before relying on other channels, compared to 29% who would ask a friend, and 4% that turn to the Yellow Pages. Since the internet is the most popular way to find a lawyer, content marketing is one of the easiest, most affordable, and most effective strategies.
Digital marketing takes on many forms. That is why you'll want to develop your own content strategy. Whether you're starting a blog, need fresh webpage copy, or want to publish case studies, a professional content writer will help you build authority and increase organic traffic to your site.
Why Hire a Legal Writer?
The legal industry is highly competitive, which is why you need to stand out. The best way to do that online is to build a brand through the power of quality content. Whether you attract clients through social media or your website, the content you publish matters — especially in terms of trust and searchability.
Although this concept is "simple" in theory, consistently writing content that converts and improves your ranking is not an easy task. There's also the issue of time. Today, the average blog post takes 3 hours and 55 minutes to write. Whether you're posting once or twice a week, when you're running a legal practice or other related business, there simply isn't enough time. That is why you should outsource your writing needs to a professional.
There are plenty of legal writers online, many of who have direct experience in the legal industry. Others possess both strong writing and research skills. In this case, they can craft content that is engaging, informative, and purposeful. It's particularly important to work with a professional legal writer in terms of your SEO strategy.
When you hire a legal writer that consistently creates quality content, you can:
Increase traffic to your website

Increase conversion rates

Position yourself as a leader in your industry, which is imperative for legal assistance

Improve your ranking

Boost engagement
Through the power of content, you will position yourself as a thought leader. This will help you connect with potential clients and strengthen the relationship you have with your current clients — who will then tell others about the products or services you offer.
How to Hire a Legal Writer
To find a writer you can count on, you need to know where to look. However, before you hire anyone, you'll also need to create a plan. What is it you hope to achieve with your blog, newsletter, or any other form of content you choose? Here are the steps you need to take your content strategy to the next level.
Step one: Define your needs
The legal industry is broad. While the majority of legal-based companies are law firms, there are many other business opportunities. For example, there are dozens of successful companies that offer legal practice management software.
You'll want to sit down and create a company profile based on your unique selling points. Who are you as a brand and what do you offer? From there, focus on the tone of voice you want your writer to convey, the type of content you will create, your budget, and other key considerations. 
Perhaps you'd like to start with a blog, posting once a week. From there, you may want to revamp your website and then focus on a winning social media strategy. Create a comprehensive strategy and then flesh out the details as you go.
Tip: Start by addressing who you are and what you offer, as well as your core mission. Then focus on your history and plans for growth. It's also important to consider your industry as a whole. This will help you determine the direction you should take.
Step two: Know your audience and the topics you'll focus on
If you own a law firm, you may specialize in a certain type of law, such as family or criminal. Based on what your clients ask about most often, you can create topics that focus on their inquiries. The goal here is to understand who your audience is and what they find valuable. Remember, you're creating content for your readers. While you'll want them to make a purchase or hire you, your business-related goals should not be at the forefront of your content.
When you know the topics you want to discuss, and whether you'll take a promotional or educational approach, you will then be able to hire the best writers for your unique goals. When you go into the hiring process with a plan, it will make this step that much more productive — both in terms of hiring and the content creation process itself.
When working with a professional legal writer, you also benefit from having a second mind onboard. This can help you develop fresh topics based on what's trending. You can either be open to suggestions or have a topic list you share with your writing team.
Tip: If you haven't already, create customer personas. These semi-fictional "characters" will help you determine who you're speaking to once you create content.
Step three: Find writers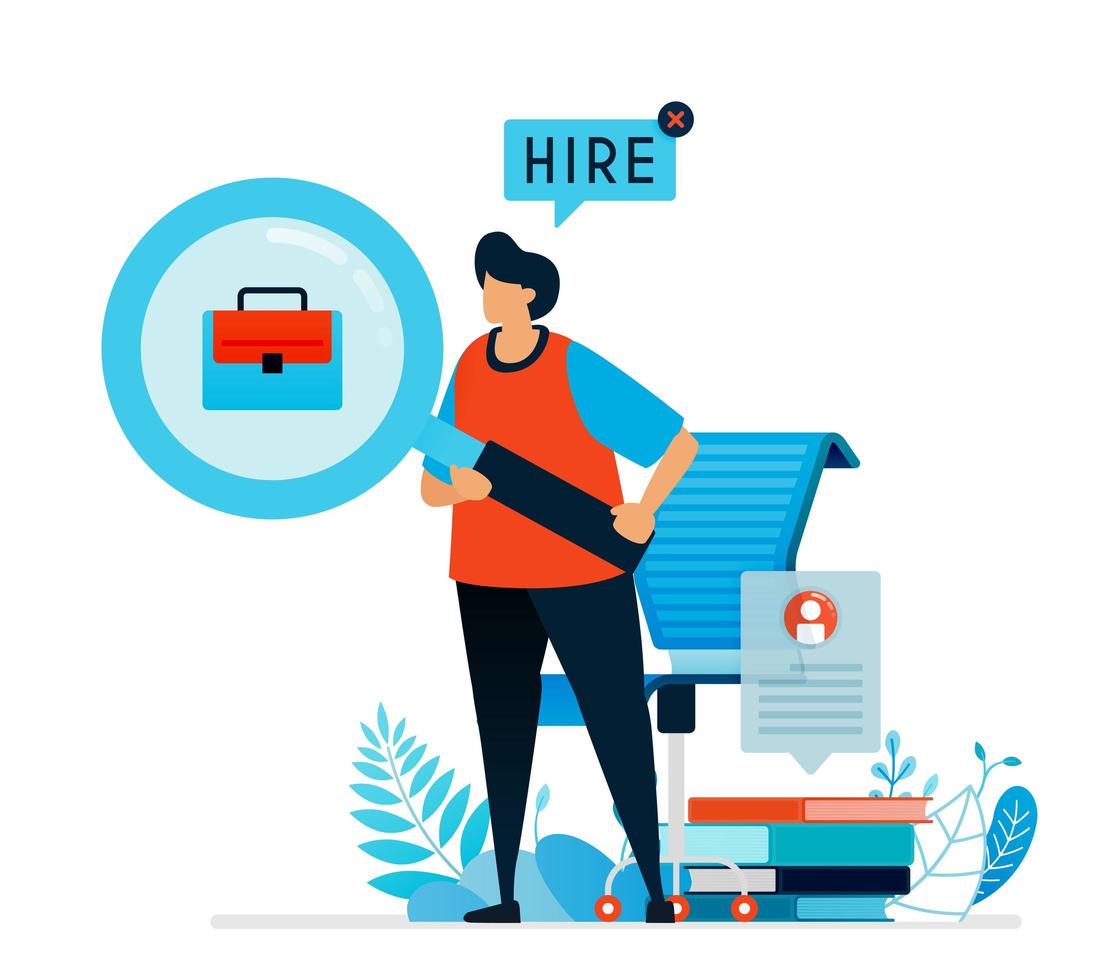 This step may seem easier said than done, especially if you've had a less than great experience in the past. While you can currently post a job online, this can be a lengthy process. First, you need to sift through responses, look at examples, etc. You basically need to do it all — finding, vetting, and hiring. When you work with a reputable, professional content creation platform, all the heavy lifting is done for you. It's also important to seek platforms that offer writers with varying expertise, including those who specialize in law.
The most cost-effective option is to hire freelance writers. Instead of hiring in-house, professional freelance writers are available when you need them. Need your next month of Facebook posts written? Want to update your website's "services" page? Hire a writer from the task based on your timeline and budget.
Tip: If you need writers who understand legal terms, prepare a question or two that would help showcase their level of expertise. When trying to narrow down who you want to hire, look at their writer profile and writing samples.
Step four: Create content and keep it coming
Content marketing is a marathon, not a sprint. Once you find writers you like to work with, create a content calendar that ensures fresh content each week. While quality certainly trumps quantity in this case, you still need to post regularly to improve your ranking and increase traffic to your site.
Tip: When creating your upcoming topic list, be strategic in terms of SEO, focusing on keywords, link building, etc.
Scripted Can Help
Scripted is an all-in-one content creation platform that makes the hiring process as seamless as possible.
Since Scripted only accepts the top 2% of applicants, you will gain instant access to a large pool of talented, expert writers. From start to finish, all aspects the hiring and content creation process are completed on the platform. This helps you remain as efficient and productive as possible. The goal is to free up your most resource — time.
By investing in Scripted writers, you can take a hands-off approach, allowing you to focus on your clients, business, and overall brand. That is why in addition to our standard membership, you have the option to utilize Scripted Cruise Control. Effective content marketing takes time, expertise, and hard work, which is exactly why so many businesses love this service. From blog generation to keyword research, account management to analytics and reporting, Scripted takes the wheel.
If you're ready to take your content marketing strategy to the next step to increase traffic and attract more clients, start browsing our selection of legal writers today!