How Brands Should Really Be Thinking About Content Distribution [Interview]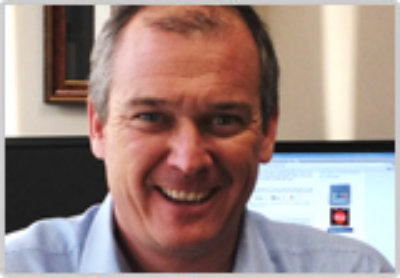 Gregg Freishtat of Outbrain explains the best practices in content distribution, where readers are most likely to click on article pages and more.
High-quality and
engaging pieces of content
are the heart and soul of
your content strategy
, but your distribution channels are the glue that holds it all together. You might have an incredibly valuable piece of content, but it has to have means of distribution to live up to its fullest potential. Of course,
general social media practices
(such as tweeting, posting on Facebook, etc.) are always helpful and are bound to gain organic traction, but paid promotion gives the organic momentum a little boost -- and that's where
Outbrain
comes in. Using a special algorithm, the content distribution company exposes your content to the most valuable audience possible. Given they're experts in this area,
Scripted.com
reached out to learn more about content distribution and how to really get it right. Here,
Gregg Freishtat
(SVP Strategic Alliances) shares his insight into how brands and publishers can successfully promote their high-quality content.
See also: Promoting Content on Social Media, How to Increase Your Social Shares Scripted: What are the most interesting trends you've seen in the last year regarding content distribution?Gregg:
One trend is that consumers really are embracing this notion of discovery at the bottom of the article. I think the second major trend, is that a lot of publishers are starting to look at content marketing outside of the historical Outbrain widget, so folks like Slate.com, they have a really interesting deployment, it's much more pervasive than simply at the bottom of the article.
Scripted: How should brands approach content distribution?Gregg:
I think you need to have a multifaceted approach. In the beginning, I think that trying a lot of different things is helpful. As you measure and learn, you can choose the approaches that are most effective and focus on those.
I also think that a blend of strategies is most effective. A certain amount of paid media is very productive early on and also once you know what content is super productive. When you have a brand new piece of content and nobody knows about it, using content marketing companies like OutBrain are a way to, very quickly, get it discovered. That can, in turn, will spur some social media sharing and
organic SEO
which are lower costs. After you know what content works, amplifying is really productive as well.
Scripted: How does Outbrain distribute each piece of content?Gregg:
It's actually a lot of math and science. We have over 40 different algorithms that compete with each other to find the best place in our network to promote your content. The first thing that the system does, is it looks at the content itself -- let's just say it's an article -- and determines the essence of what the content is about.
We then have a number of different algorithms, such as contextual that figures out what a story is about and promotes it with other similar types of content. Other algorithms focus on behavioral elements including what other people who read this content also went on to read. These are just two ways we might promote an article - there are tons more and we are always trying to invent new more productive ones.
Our algorithms then look across our entire network, over a hundred billion recommendations a month, and figure out
where the content will best perform.
See also: How to Measure the ROI of Your Blog ContentScripted: What industry would you say has had the most success with promoting content through Outbrain and why?Gregg:
I think it's been an interesting evolution over the past few years. Right now, about 87 percent of the US population sees one of our recommendations every month, so we serve a really diverse set of customers and consumers.
The trend that we're seeing now is a lot of B2B companies, and a lot of companies that are actually trying to fill the top of their funnel with new leads. People that are looking to sell goods and services and they don't know exactly where their online prospects are see great results with content marketing.
If they put out the right content, they are finding that they can acquire great audience less expensive than any other paid media options. If they can provide something of value to the reader of content and a great customer experience -- then they end up collecting email addresses or Facebook fans quickly and inexpensively. In this way, they're able to nurture that top of a funnel traffic that we provide into new business.
See also: 5 Ways Sales & Content Teams Can Work TogetherScripted: Internally, what is your own content strategy like?Gregg:
We're very active. We produce a number of different categories of content. We produce content just like any other business, and for us it's around content marketing and best practices in content marketing. We're also now able to produce content that comes from all the data our network produces.
One of the most successful things we've launched is an email newsletter called Brainpower. What we're doing is we're actually sharing the results of what's trending and different aspects of the content marketing industry.
We're not talking about our product, we're not talking about Outbrain or trying to say, "Buy Outbrain," but rather we're sharing really interesting industry trends, which is very effective. Then there's also the process of curating, of finding great content that's out there, and directing our consumers to that content.
To Read More Expert Interviews, Click the Links Below:
How Content Helped LearnVest Become a Trusted Authority in Financial Advice
Ash Davies of Tablo: Empowering Writers to Self-Publish Through eBooks
Alexis Grant of Socialexis: How to Grow an Audience Through Content Creation