How Content Marketing Increased Creative Market's Blog Traffic Tenfold [Interview]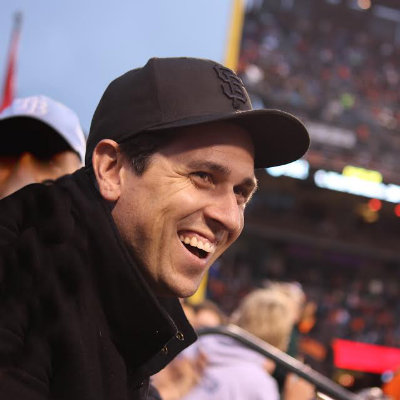 Creative Market's Chief Growth Officer, Zack Onisko, explains how content creation helped this e-commerce site grow exponentially.




The written word has been anything but forgotten for Creative Market, whose audience lives for aesthetic design. The e-commerce site which welcomes graphic designers, creative directors, web developers and bloggers alike to purchase appealing designs landed on the idea of content marketing after bringing Chief Growth Officer Zack Onisko on board to make their growth story one for the books. "With inbound links being the key driver of search result ranking, I knew that content marketing was going to drive most of those inbound links and increase our organic search traffic," he tells us. We sat down with Zack to learn more about how content creation plays a role in their marketing strategy -- read the entire interview below.

Scripted: What type of content have you found to have the best ROI? What have you found to have the most success?

Zack: It's a mix. We make sure that we post a diverse array of content subject matter. Some posts aim to reach beginners, others are for the seasoned professional. Some posts cover general subjects, while others are very niche. We published over 300 blog posts last year and we saw the most page views and revenue came from posts that listed top products. Posts like "12 Creative Examples of Flat Web Design" and "10 Best WordPress Themes for 2013" have done very well for us.

See also: How to Measure ROI of Your Blog Content

Scripted: How did you first come across the idea of outsourcing content?

Zack: I had coffee with Ryan [Buckley] (Scripted's COO) after a tech meet-up, and we started chatting about how Creative Market was tackling writing content. We were doing it in a pretty inefficient way. Our content marketing manager, Maryam, was spending most of her work week writing. We evolved Maryam's role into more of an editor role and we built a team of top writers from Scripted to take on a chunk of the writing work. That opened up a lot of time and allowed Maryam to work on other areas of our content strategy, like social.

Scripted: How do you measure your content's success?

Zack: Traffic. Since focusing on our content strategy we've grown traffic to our blog over 10x, within the past 12 months.

Scripted: What exactly have you done to generate that growth?

Zack: We've done a lot of different things, but at the end of the day we aim to post high quality content. We're looking at the data and looking at what types of posts get a lot of traffic. We look at how can we write more content in the same vein as the super successful posts. We're looking closely at things like page title, content and the structure of the post. We're continuing to post a lot of really cool content that our community - being a design community - really gravitates to. Those posts get shared and our traffic continues to grow.

See Also: Transforming Data into Digestible Content

Scripted: What challenges do you still have today in content creation, and how are you trying to solve them?

Zack: I think the challenge is coming up with fresh, new, interesting content. I think at the volume that we're producing content we've caught ourselves rehashing old ideas. If we're not writing great content, it's not going to get read and it's not going to be shared. We have some nice momentum going now and I just want to make sure that we don't lose the wind in our sails, because it takes a really long time to build up that momentum.

Scripted: What advice would you give to content marketers that are starting out with a blog or creating original content?

Zack: There's no silver bullet that's going to start driving traffic to your blog right away. Start out by building relationships with other bloggers and writers in your space. Ask them to mention your site or content on their blog. See what you can do to write on their blog or ask them to write on your blog. Work to optimize your sharing UI on your blog. Test multiple variations until you find something that works for your audience. Test only a few share channels versus many options. For instance, if most of your shares are going to Pinterest and only a few are going to LinkedIn, kill the LinkedIn option and make the Pinterest button more prominent. Finally, optimize the content in the body of your post so that when people read the headline and view the shared image in their feed, they are compelled to re-share it. Over time, if you are carefully monitoring your experiments and optimizing, you'll see the results of your hard work and your traffic will compound and grow.

What did you think about this interview? Share your thoughts with us in the comments section below.
To Read More Expert Interviews, Click the Links Below:

How Content Helped LearnVest Become a Trusted Authority in Financial Advice
Ash Davies of Tablo: Empowering Writers to Self-Publish Through eBooks
Alexis Grant of Socialexis: How to Grow an Audience Through Content Creation