Integrating Scripted with Hubspot
Thousands of businesses around the world rely on Hubspot as an end-to-end marketing, sales, and CRM solution. Hubspot partnered with Scripted as its primary content provider in 2015 to make content marketing even easier. Understanding the value of the Scripted-Hubspot integration means first understanding each platform, then learning how they seamlessly work together.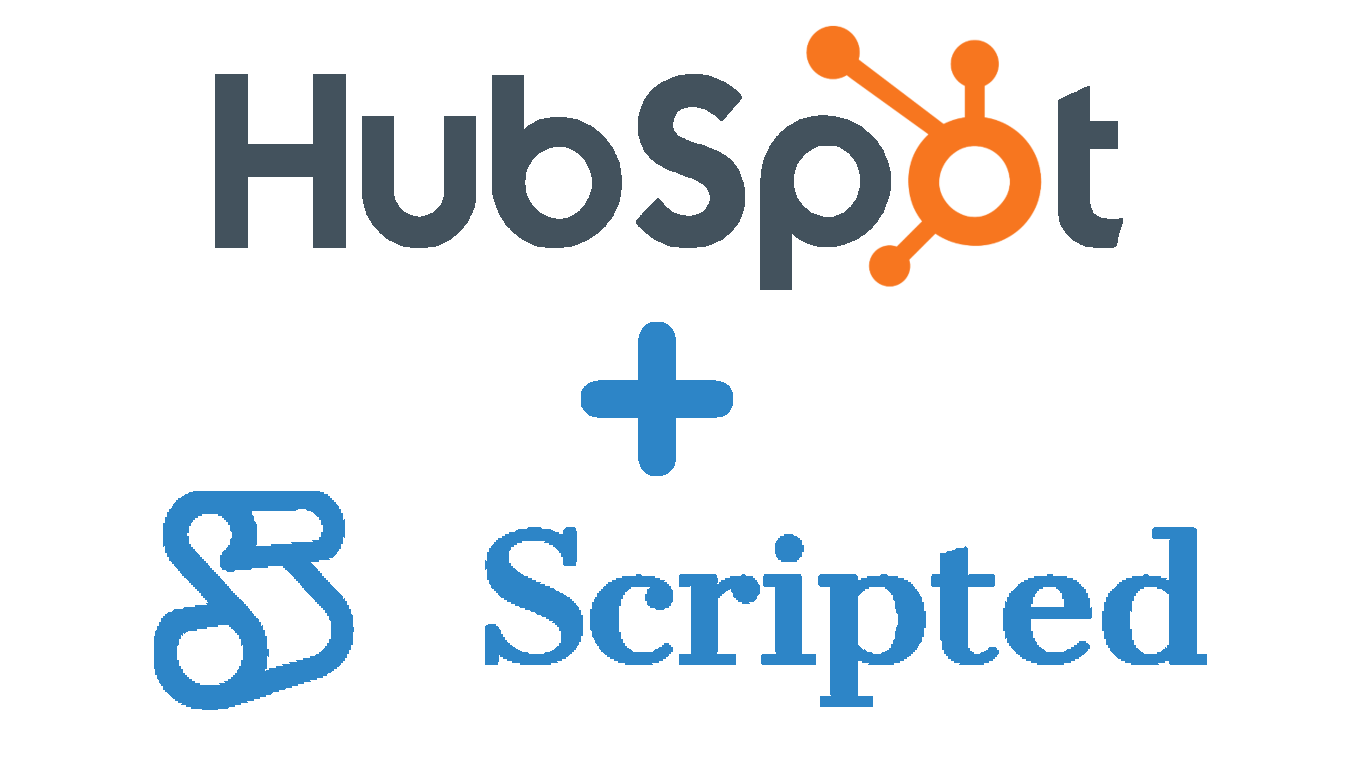 What Hubspot Has to Offer
Hubspot is a marketing platform at its core, but its offerings span far beyond your standard content marketing solution. Hubspot lets users schedule posts, track social media metrics, manage customer relationships, track advertisements, download customized reports, and more.
Making the most of Hubspot requires users to know what they need for their business. For example, many businesses are already using a tool for website or blog management. So they tap into the Hubspot features they need and integrate their other tools for a seamless user experience. So if you're already using something like Mailchimp and don't want to switch to Hubspot's email management, you can simply integrate Mailchimp into Hubspot. It's this flexibility and customization that has made the platform famous in recent years.
Hubspot provides a free CRM option for those that want to manage customer-related tasks, store contacts, and help their sales team organize deals. It's a popular way to get your feet wet in Hubspot. Paid users can choose from the full Hubspot suite including a marketing hub, sales hub, services hub, CMS hub, and a plethora of add-ons for brands that need more space or features.

What Scripted Has to Offer
Scripted is an online marketplace that serves as a bridge between businesses and freelance writers offering blogs, social posts, white papers, web copy, newsletters, and more. We work with more than 80,000 professional writers, about 80% of whom live and work in the United States, to generate content for startups, marketing agencies, nonprofits, and anyone in need of quality writing.
With three simple plans to choose from, businesses can gain access to dozens of vetted writers (only a small percentage of writing applicants are accepted to the platform) who specialize in their industry. Testimonials, star ratings, bios, and writing samples are posted for each writer so businesses can find a perfect match. Scripted users can reach out to writers, request pitches for specific topics, and select deadlines that meet their content schedule. Using the platform has saved many business owners who would otherwise have to waste time each week researching and writing content.
Scripted's turnkey platform is ideal for both agencies and enterprises. You can choose to navigate Scripted on your own or delegate the job to a Scripted account manager who will work directly with the writers, vet pitches, and make sure content pieces are completed on time. With access to writing and editing experts, partnering with Scripted is like acquiring a team of experienced content marketing professionals to run your content strategy. Users only pay for the content they love and can request different writing styles and tones to fine tune their brand voice.
Hubspot and Scripted each have a strong emphasis on automation so that marketing and customer engagement can run like clockwork. When brands no longer need to worry about writing their own blogs, emails, white papers, and other marketing collateral, they are free to focus on growing their business and doing their real jobs.
How the Two Platforms Work Together
With the Hubspot-Scripted integration, users can publish highly customized content to their Hubspot blog. Hubspot users gain access to free 1-on-1 training sessions to be sure they're getting the most out of Scripted. They're also given exclusive discounts to cut down on content marketing expenses.
Depending on their unique content needs, businesses will employ this integration differently. One might decide that they need weekly email newsletters imported from Scripted to funnel into their Hubspot email marketing system. These posts may be educational, or they may be strictly promotional, including a clear call-to-action. Other businesses might simply use Scripted for blog content and tack on short social media posts to compliment the blogs.
Hubspot users who integrate Scripted can:
Quickly find keywords for articles with Hubspot Keywords
Receive pitches from several hand-picked writers on a regular basis
Customize their use of Scripted to match their content schedule and budget
Be automatically matched with writers and easily request edits
View their content calendar at a glance and select which days content is needed
Overall, this integration allows business owners and marketers to oversee and strategically guide their content output without having to do any of the work. Now let's look at how Hubspot integrations are set up.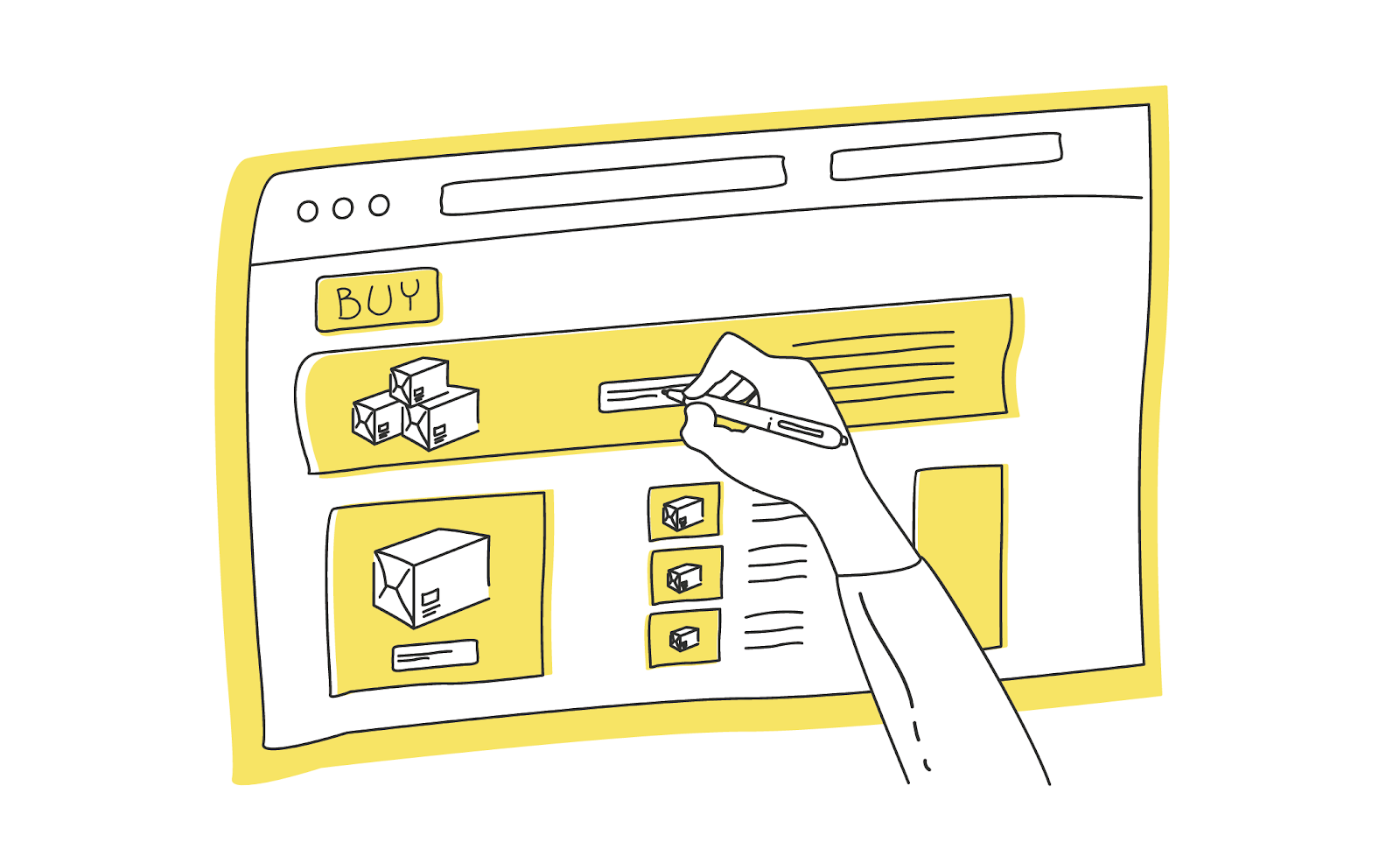 How to Integrate Scripted and Hubspot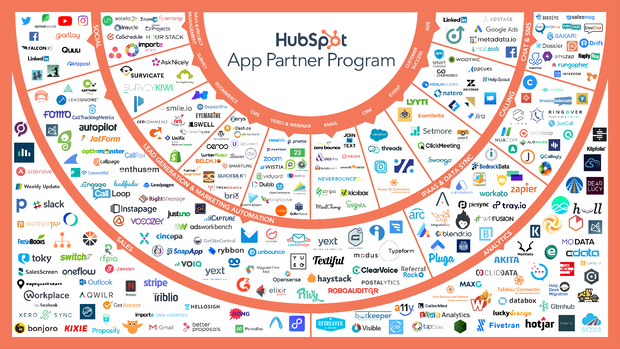 HubSpot's App Partner Program has created an 'app ecosystem' so users can get all of their business needs met in one place. With more than 200 integrations currently available, you can find just about any kind of application you need. The Scripted-Hubspot integration itself is totally free, requiring only a paid subscription to Hubspot.
If you're not yet a Hubspot user, signing up for Hubspot Marketing is a simple process. Choose between the Starter, Professional, and Enterprise plans, all of which are billed annually. This hub gives users access to a wide range of tools specifically for getting your message out, like SEO help, landing page templates, and web analytics. It also helps with the nitty-gritty details like A/B split testing your ads and segmenting lists of leads. Hubspot Marketing is designed to help you get content published faster, view data insights, and tweak your content plan for increasingly better results.
Hubspot users that are interested in setting up Scripted for content automation can head over to the App Marketplace (icon located in the main navigation menu in your Hubspot account). Click "Connected apps" under "Manage." Then click "Visit App Marketplace."
From the marketplace, you can search directly or browse around to see all the different integrations available. Search "Scripted" and click the link in the search results to go directly to the Scripted integration page. From here, you'll be able to view screenshots to see how the two applications function together. Once you've reviewed everything, click "Connect app" to be walked through Scripted's sign-up process, which only takes a few minutes.
That's it! Once you're signed up for both Hubspot and Scripted, the possibilities are endless. There are so many ways to build audience trust with creative content, and it's an affordable process you can set to autopilot.
Content Marketing that Drives Results
Nowadays, most businesses know the critical importance of digital marketing and steady content distribution. But many still have a long way to go in actualizing their content goals. A study showed that while the vast majority use content marketing to some degree, only 42% of B2B marketers say they are effective at it. Additionally, just 29% of marketers reported confidence in their own digital marketing measurements according to Adobe.
There is always room for improvement when it comes to digital marketing, but thankfully, there's more help than ever before. Marketers can synchronize compatible tools to make life easier for themselves and their teams. Content marketing is both an art and a science, and it's certainly not something that any brand can master overnight.
If you're interested in streamlining the writing process and taking work off of your own plate, integrating Scripted with Hubspot is well worth it.