Top Customer Service Sites for Inspiration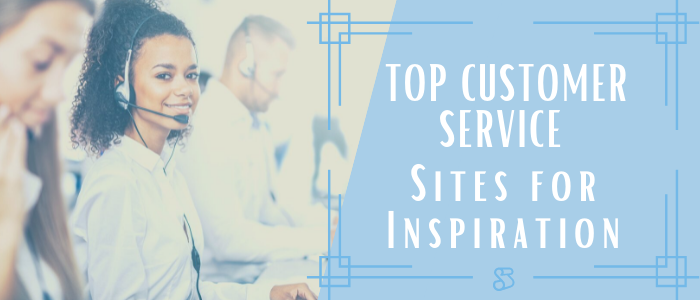 The best customer service websites and blogs aim to give professionals in customer service all the insights, tips, and trending news they need to create a better experience for customers as well as a supportive company culture for people providing those services. Here's a look at how ten of the industry's best blog sites are delivering the content their readers need, written by experts and freelance writers with a wealth of experience in the field.
HelpScout is a software platform offering essential features for collaboration, customer management, data reporting, and more, all available through tiered plans ranging from a low of $20USD monthly per user to custom-designed enterprise solutions. But HelpScout's blog has a reach far beyond the users of its workflow and customer care solutions. 
Because the HelpScout platform is an "all in one" SaaS solution for managing both customer-facing and in-house team interactions, many entries on its blog focus on the applications of technology in customer service. Recent articles include:
How to Deliver Great SaaS Support

What to Expect When Shopping for Support Software

Why You Don't Need an AI Support Chatbot
The HelpScout blog also offers tips on "soft" topics for improving customer relations, managing remote work, and improving workplace culture, with posts such as 
10 Simple Ways to Wow Your Customers Every Day 

What is Customer Happiness? 11 Ways to Inspire It 

Building Exceptional Teams and Cultures in a Pandemic
Why It Works: Articles on the HelpScout blog are written primarily by HelpScout staff, who clearly have extensive knowledge about the subject. The grid layout and big category buttons help readers find the posts they're looking for, and large, bright flat graphics with plenty of white space make the blog look open and inviting. Every page contains multiple links to HelpScout products and services, but most topics covered on the blog are relevant to anyone in the industry, not just HelpScout users.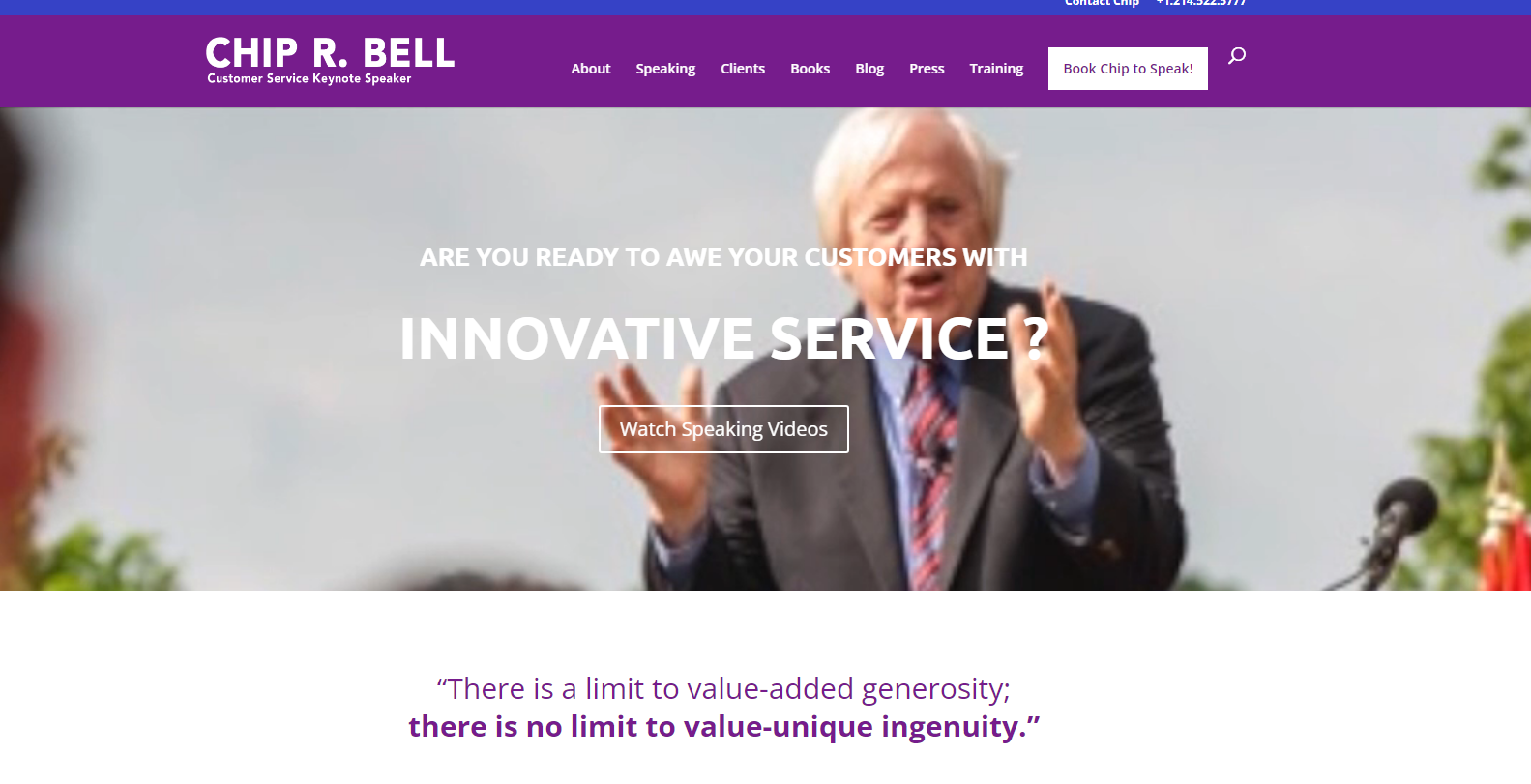 For seven years running, Dr. Chip R. Bell has been ranked among the top ten keynote speakers in the world on customer service. His latest book, Inside Your Customer's Imagination, won the 2021 Axiom Business Book Award. Although most of Chip Bell's website is devoted to his books and speaking engagements, his blog is a rich trove of observations, tips, and guidelines for excelling in customer service, leadership, and team building. 
 Chip Bell's blog l leans heavily into the emotional side of customer service with posts such as "Love as a Customer Retention Strategy" and "Celebrating National Jellybean Day With Customers." His articles on leadership also focus on positivity, respect, and inclusion, featuring articles such as "How Do You Get the CEO to Care About Customers?" and "Reach: the Leadership Side of Purpose-Driven."
Why It Works: Chip Bell's blog tackles the intangibles that create customer loyalty and drive excellent leadership in customer service organizations–or any organizations. It's an approach that makes him one of the most sought-after speakers in the world of customer service, where he emphasizes that the real goal of outstanding customer service is to provide value and make the customer feel good.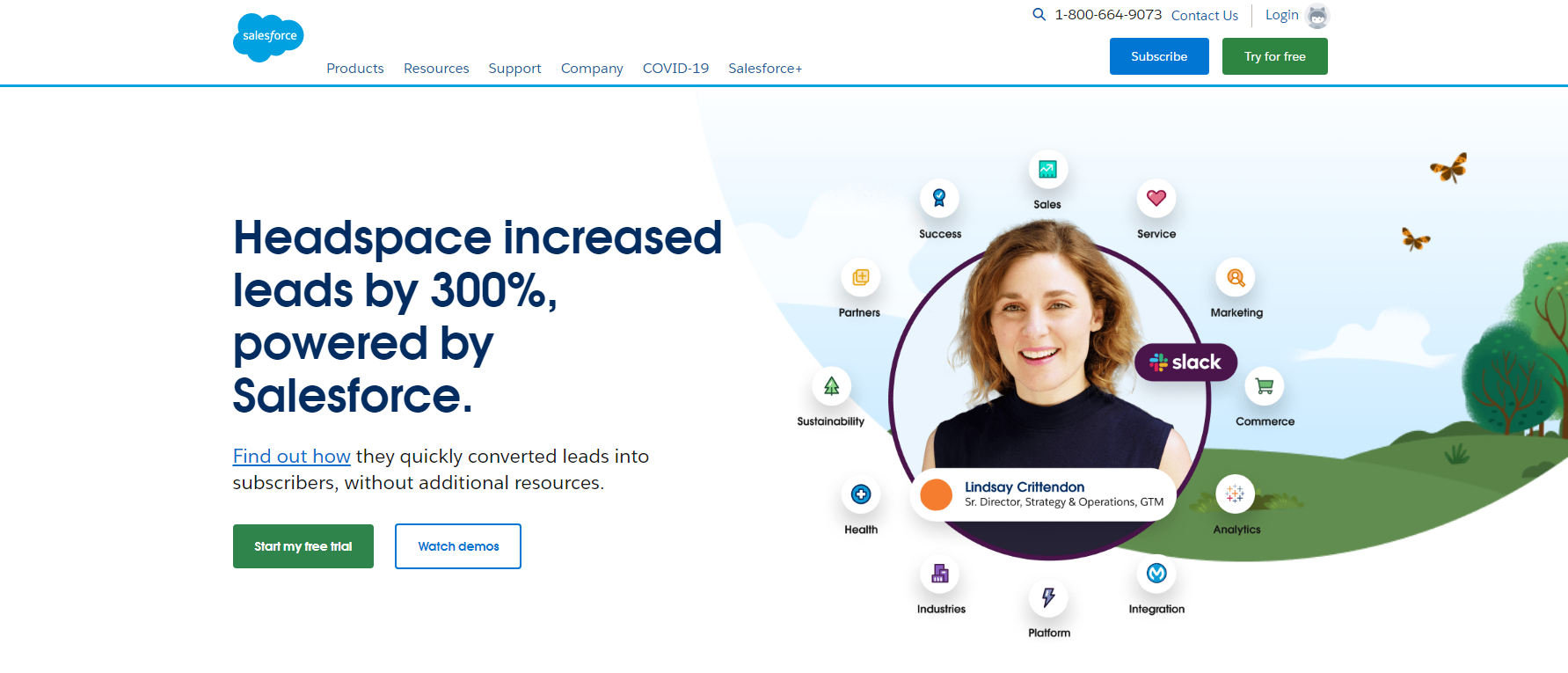 Salesforce is a leading Customer Relationship Management (CRM) system, which includes products for all aspects of building and maintaining strong connections with customers. Its signature product, Customer 360, is a well-rounded solution for industries of all kinds, but Salesforce also offers a wide range of products and services for supporting company culture and employee success. 
The Salesforce blog is one of many resources under its aptly named Resources section, which also includes videos and downloadable reports and guides. Most content is created by Salesforce staff, and includes recent articles such as "What Does It Really Mean to Be a Customer Centric Company?" and "Start Your Customer Service Automation Process With These 5 Questions."
But the Salesforce blog also recognizes concerns that go beyond customer service and company issues. Recent articles address current issues, such as the aftermath of the COVID-19 pandemic and the surge in hate crimes against Asians in the US. Other articles veer into the world of self-help, with topics such as self-care and embracing authenticity.
Why It Works: Salesforce's blog/resource center aims to address customer care issues and a wide range of factors that affect company culture and employee well-being. The blog also acknowledges that these issues are affected by the bigger picture of what's happening in the world today and tries to give readers some support and tips for negotiating a rapidly changing world. The Salesforce blog also extends its reach with connections to other offerings, such as online courses and certifications offered by Salesforce.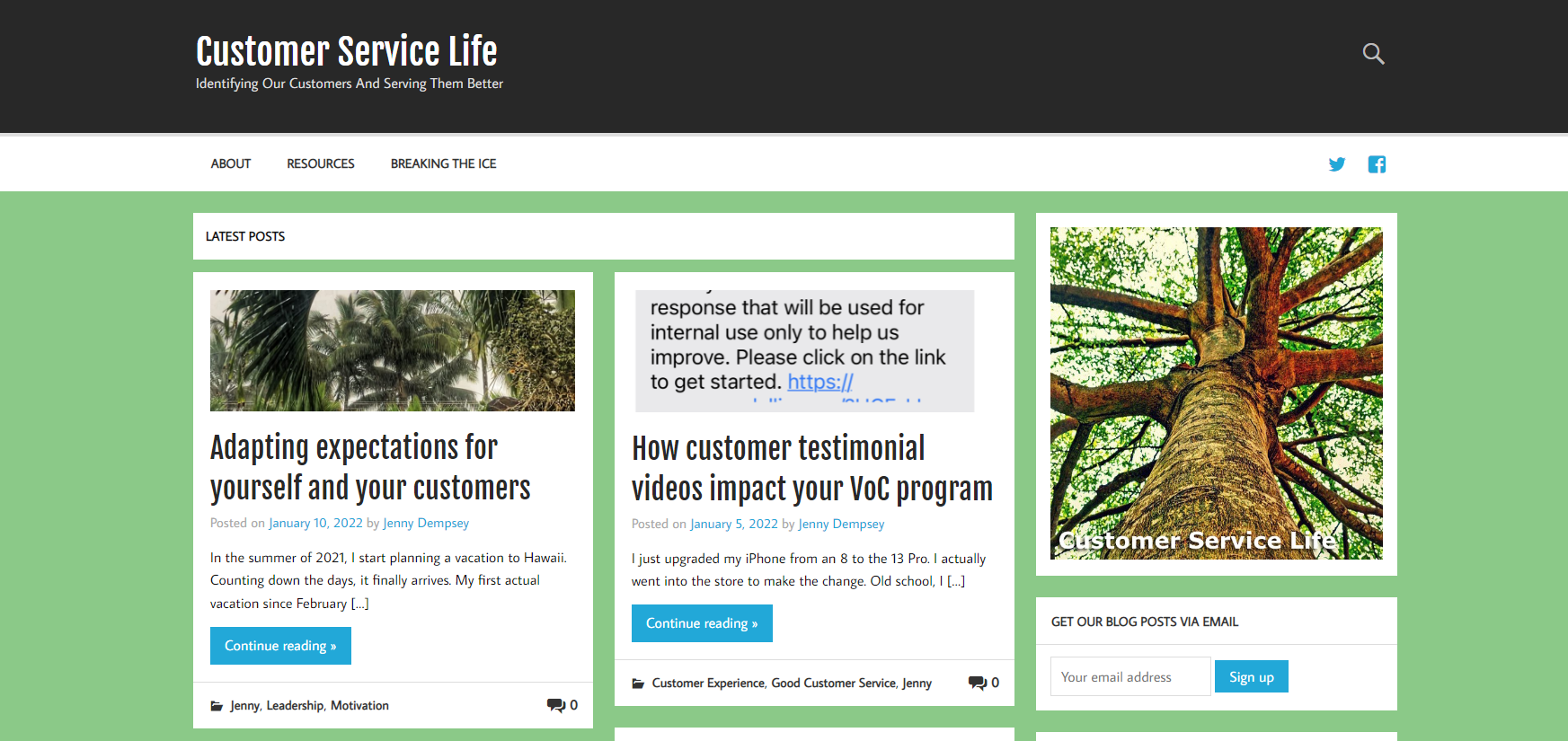 Founded by call center experts Jenny Dempsey and Jeremy Watkin, Customer Service Life is about "Identifying Our Customers and Serving Them Better," according to the site's tagline. Customer Service Life isn't selling a product or a platform; Watkin and Dempsey aim to provide resources and inspiration for anyone whose goal is to create an exceptional customer experience.
Recent blog posts range from "How to Optimize Zendesk to Deliver Both Effective and Efficient Customer Support" to "5 Essential Qualities of a Thought Leader" and Jenny Dempsey's personal experience of having an anxiety attack at work. Along with the blog, Customer Service Life also offers resources such as book lists and links to useful content from other sites.
 Why It Works: Customer Service Life is a small, tightly focused site that's entirely focused on giving users the best possible information on quality customer service. Its many posts combine information, news, and inspiration, and nearly all are written by the site's founders, who are award-winning consultants and speakers on customer service and company culture.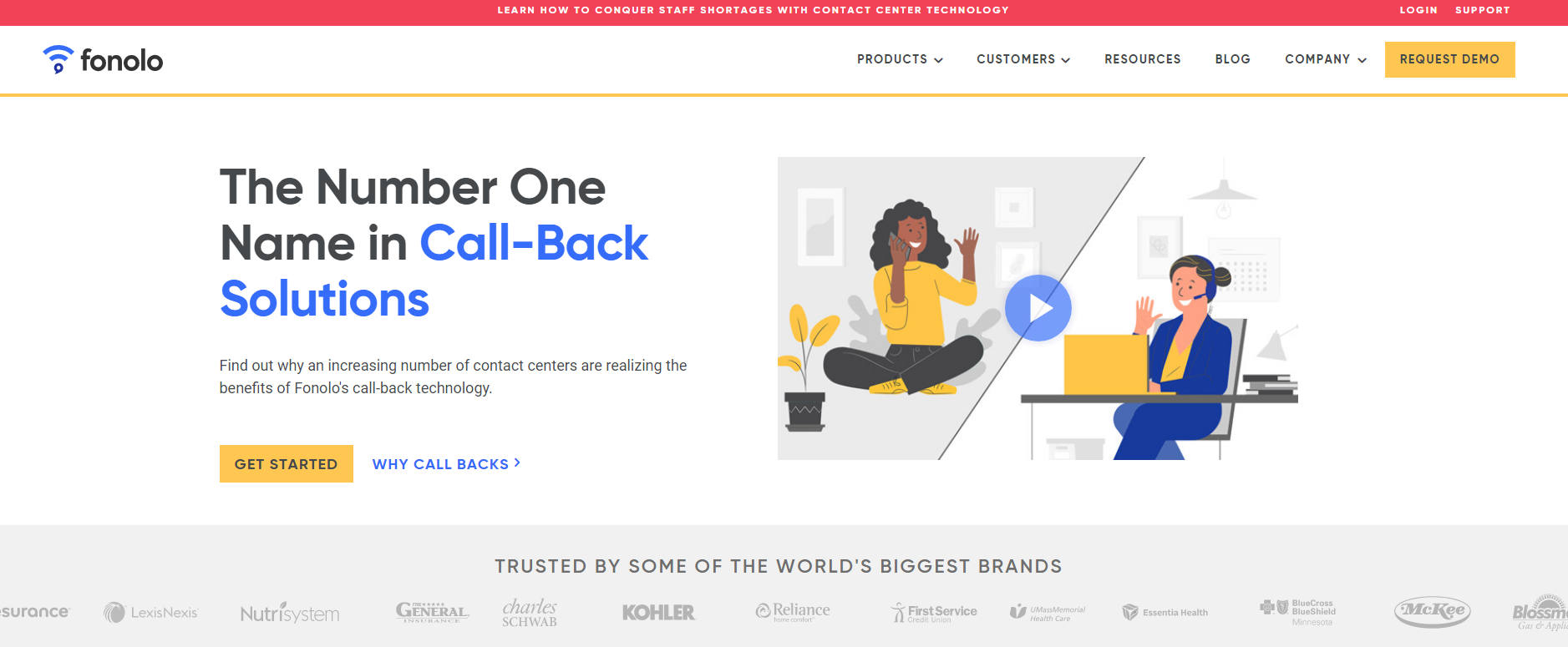 Canada-based Fonolo specializes in callback technologies for better call center customer care, but it also features a robust blog that's billed as the "best source of customer service news, views resources, and best practices." Fonolo also features a rich resource section that includes whitepapers, guides, case studies, and webinars on a wide range of customer service topics that anyone can access.
 Fonolo specializes in customer service issues related to call centers, so the majority of its posts and resources target customer care specialists in that field. Recent posts include "7 Games and Activities Designed to Boost Call Center Agent Engagement" and "How to Handle Escalations in a Contact Center." 
But the blog also includes a general Industry News section that tackles topics ranging from improving customer relationships to understanding and using artificial intelligence in customer service platforms and the impact of COVID-19 on contact centers. Some posts are aimed at local readers, such as a recent article about the growing tech scene in Toronto.
Why It Works: Although Fonolo is a platform that serves a specific niche in the customer service sector, its blog aims for a broader audience of customer care specialists. With neatly categorized posts in a visually appealing grid, Fonolo's blog provides plenty of useful information for call center specialists and anyone in the customer service sector.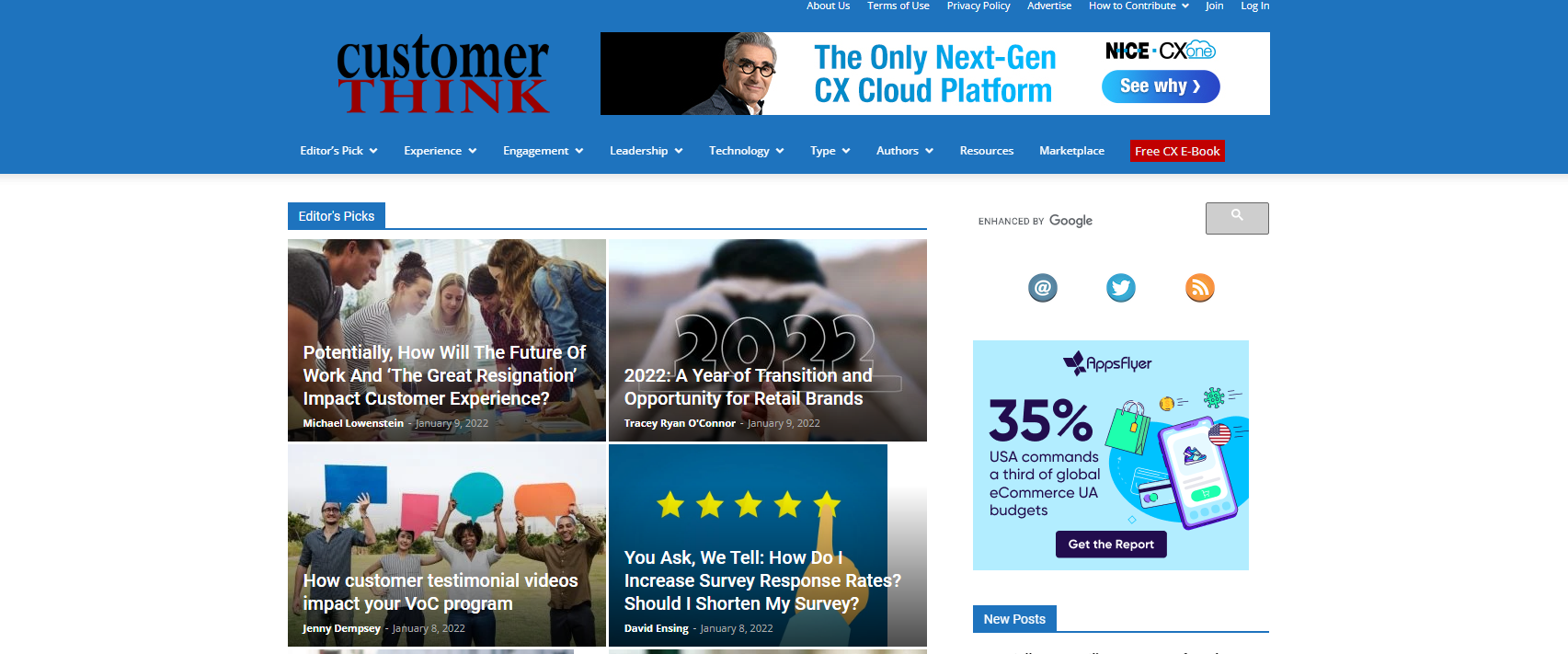 Customer Think calls itself a "global online community of business leaders" working to create and sustain customer-centered enterprises. Designed for upper management and CEOs, Customer Think's large library of content includes a resource section and a marketplace where Customer Think contributors can promote their own services and products, such as webinars and courses. 
Because Customer Think focuses on business leaders, its blog topics typically target organization-level concerns about customer service. Recent posts include "Is Your Organization Innovative Enough?" and "How Visual Transformation Will Revolutionize Customer Service." The blog also includes reviews and commentary about technologies and customer service-related platforms.
Why It Works: Customer Think understands its target audience well, and most of its blog content is written by members of that audience. Because this site targets decision-makers in the customer service sphere, its blog, resources, and other offerings are aimed at helping them improve their organization's customer service performance. Customer Think's large pool of expert contributors also boosts the site's reputation as an authority on all matters related to customer service.

Zendesk is a high-profile provider of customer service software solutions for businesses of all kinds, but Zendesk also calls itself "champions of customer service" in general, with a library of resources covering a wide range of topics for anyone in the field. 
Zendesk's library includes Service, Sales, and Culture categories, with posts like "5 Ways to Cultivate Loyal Customers through Social Media" and "15 Sales Incentives That Actually Work." Other posts focus on promoting a healthy corporate culture and the impact of digital technologies on the customer experience. 
Why It Works: Although Zendesk is best known for its products, its library and other resources provide plenty of information, news, and advice for anyone working in the world of customer service. With content produced primarily by experts in the field, Zendesk's library offers information, advice, and news for better customer service and a better world.

US-based Client Success sells comprehensive customer care software packages for better customer care and engagement. But the company says it's also dedicated to helping business leaders and upper management to "drive a culture of customer success" across their entire organization.  
The Client Success site features a blog dedicated to customer service management systems, customer experience, and steps companies can take to create a culture that supports outstanding customer service. With recent posts such as "How to Identify—and Stop—Customer Value Decay" and "How to Avoid Getting Ghosted By Customers," Client Success aims to offer actionable tips and strategies marketers and other team members can use to improve customer retention and engagement.
Why It Works: ClientSuccess targets a broad audience beyond users of its products, with articles and other resources that help business leaders create outstanding customer service systems and build company cultures for customer success. To make it easy for business leaders and managers to access the information they need, Client Success provides its resource toolkits completely free, with the option of requesting a demo of the ClientSuccess software.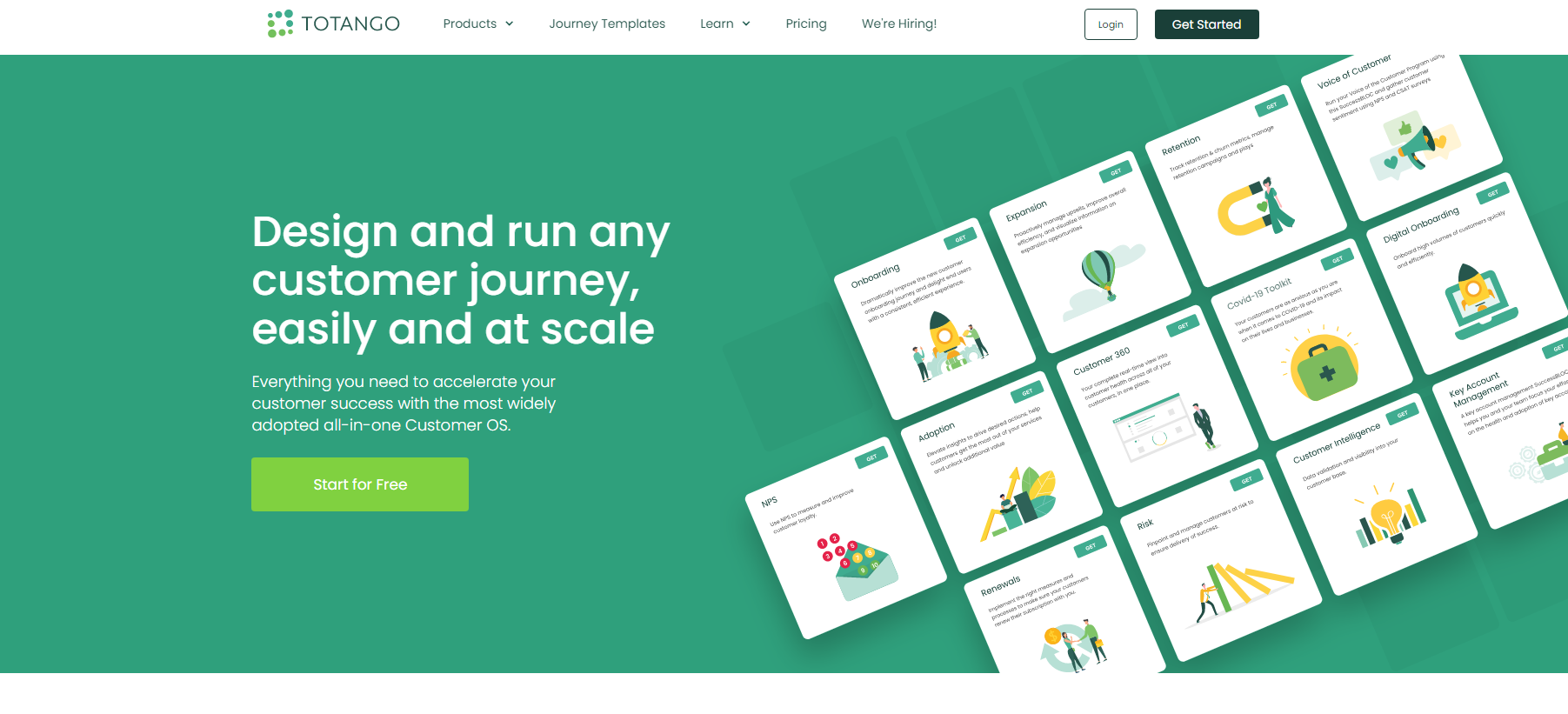 Totango helps businesses boost customer engagement with a wide range of platforms, tools, and integrations with other customer service platforms. This US-based company says it's "passionate about customers, people, and technology," and its resource section includes a blog that combines these three elements. 
The Totango blog's focus is engagement, and it offers a variety of actionable suggestions, product reviews, and news that helps businesses plan customer service strategies and use new technologies to advance them. Recent posts include "7 Great Customer Engagement Ideas" and "How to Monitor and Manage Product Engagement."
Why It Works: Totango's blog and resource center serve a wider audience of customer service specialists with a specific interest in customer engagement. The articles, posts, and reports on the site offer practical advice on how to use digital tools to scale customer service platforms and build engagement.
Along with its software solutions and website support, online marketing giant Hubspot offers an array of articles and other resources for customer service professionals at all levels.
Hubspot's blog includes how-tos, tips, and insights for beginners and seasoned professionals alike. Recent articles include "How to Measure Customer Satisfaction in 8 Simple Steps" and "How to Prepare Your Call Center for a Crisis." The Service section also includes downloadable industry reports, templates, and other information to help companies develop strategies for customer service and engagement.
Why It Works: Hubspot isn't specifically associated with customer service, but it offers plenty of resources for marketers and others who want to make that a priority. The insights, resources, and articles in the Hubspot blog have tips, news, and information for just about anyone involved in the customer service field.
Scripted: Specialized Customer Service Writers for Content Success
The best customer service blogs and websites succeed because they aim to provide a highly targeted audience with the information and resources that the audience needs to perform better and create a better workplace. With posts, articles, and other content that drills deep into the issues that matter most, these sites provide specific and actionable information that readers can trust.
Providing that kind of authoritative, relatable content takes a writer with skill and subject expertise, and Scripted's deep pool of customer service writers is ready to help. Scripted's complete content solutions include experienced freelance writers in every industry, plus the support of dedicated content managers and SEO optimization for the success of your business. Browse our pool of specialized customer service writers and contact us to learn more about our SEO strategies for businesses of all kinds.