Hiring a Home & Garden Writer: A Step-by-Step Guide

The home & garden industry has been big business for quite some time. Indeed, given that the average person is spending much more time at home than before, and the recent disruptions in supply chains of all kinds, more and more people are taking an interest in the home and garden market. 
The gardening industry alone had an estimated value of $80.7 billion in 2019 and was expected to reach USD 83.3 billion in 2020. Also, the lawn and gardening consumables market is projected to reach $25.94 Billion by 2027. Even the home & garden pesticides market is valued at $6.8 billion and is projected to grow exponentially over the next four years. Therefore, it makes perfect sense to do business in the home & garden sector.
Reasons to Hire a Home & Garden Writer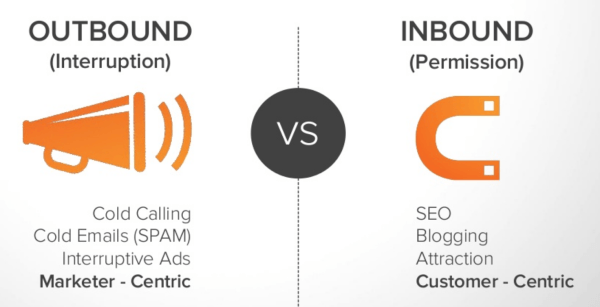 If you are doing business in the home & garden industry, you will need high-quality content to boost your SEO rating. While it may seem like this content is easy to create, it can be quite tedious without a professional's help. Hiring a home & garden writer can be one of the best ways to quickly create premium content that helps you attract new customers and ultimately boosts sales.
Additionally, focusing on SEO can provide you with the following benefits:
Boost Marketing Efforts

: 61% of marketing professionals assert that focusing on boosting your SEO rating is a vital element to any marketing strategy.

Inbound Marketing

: Additionally, SEO marketing is a type of inbound marketing. This means it takes a more customer-centric approach to marketing, making it easier to target and attract the types of customers who are more likely to do business with your company.

Cost-Effective

: Rather than wasting tons of money by placing ads all over the internet, SEO offers a cost-effective method of advertising your company without having to waste money on ads.

More Clicks Than PPC

: In keeping with that, SEO gets more clicks than PPC. Over 70% of searches result in an organic click on the first page of results.
Therefore, working with a professional writer skilled in SEO writing will be an excellent method of increasing the traffic flowing to your website. This typically results in increased sales and a more reputable brand overall.
How to Find a Home & Garden Writer
If you want to find the best home & garden writer possible, you will need to complete the following steps:
Step 1: Define Your Content Needs
One of the first things you need to do is define your content needs. It doesn't matter if you want long-form blog posts, press releases, social media content, scripts for videos, articles, or anything else you can think of. You need to clearly define what type of content you want and how you plan to use that content to elevate your business or brand.
Step 2: Find the Right Platforms
Next, you will need to find the right platforms to hire these writers from. Sure, you could take the time to research individual writers or create your own job posting encouraging writers to apply. However, these methods are very time-consuming and often fruitless. By finding platforms that already offer home & garden writers, it will be much easier for you to find the perfect writer within a matter of hours or even minutes. For instance, Scripted offers a wide variety of writers skilled in home & garden-related content creation.
Step 3: Find Your Writer
Now that you've found the right writing platform, it's time to find your writer. To do so, you need to take note of the following:
Personality

: Although they may seem like a homogenous bunch, all writers have their own unique personalities. As such, you need to take the time to find out more about the writer's personality before you decide whether you should hire them. For instance, if you have a brand that is more on the clever/comedic side, you will not want to hire a writer that seems to be more serious and factual.

Ratings/Reviews

: Additionally, you will want to check the ratings and reviews of the writers. Most writing platforms allow clients to rate their writers and write reviews about the writers' performance. Take the time to review these to better understand how skilled the writer truly is and the type of customer service they provide.

Writing Samples

: Next, you will want to check out their writing samples. If they are skilled in home & garden writing, they should have several samples for you to view. In doing so, you will get a much better idea of their writing style and will be better capable of deciding whether you should hire them.

Experience

: Next, find out about their experience as a writer. How long have they been writing overall? How long have they been writing for the platform you are searching? How long have they been writing on the topic of home & garden, in particular? Either way, make sure you are taking the time to get a feel for how experienced they are in writing on the topic as well as how long they've been a professional writer.

Typical Turnaround Time

: Lastly, you will want to find out how long it usually takes a writer to complete their assignments. While this obviously varies depending on the type of content you request, you want to hire a writer that can generate your content in a reasonable time-frame. So, for instance, if you suddenly need a blog completed within a day or two, you want to find a writer who is comfortable with completing work in that time frame.
Looking for Home & Garden Writers?

If you are looking for home & garden writers, Scripted has you covered. Scripted offers a wide variety of heavily vetted writers who specialize in creating home & garden content of all kinds. No matter if you need a short script, a long-form blog post, an article, social media content, or any or written content you can think of, there is an impressive writer who can serve you.
Ready to get started?
Feel free to browse our catalog of home & garden writers. Take the time to review their profiles, ratings, bios, etc., and be sure to drop them a line if you think they have what you're looking for