How To Hire a Gaming Writer: A Guide to the Process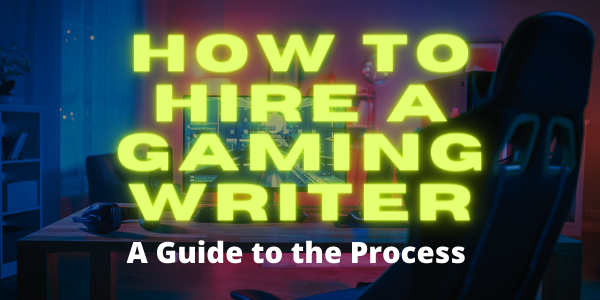 The gaming industry is currently worth close to $155 billion globally. This means there's a lot of competition for web traffic among those in the industry. Online content has quickly become a key part of how gaming companies interact with their audience. If you want a loyal audience, you must produce quality relatable content, which means hiring a gaming writer. Hiring a writer with experience in gaming can make a tremendous difference to the quality of your content and help to increase organic traffic. This guide will tell you all you need to know about hiring a gaming writer and the process to follow. 
Stats Worth Considering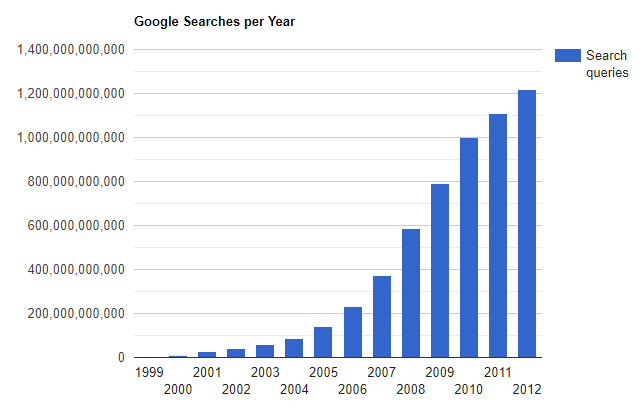 Google processes approximately

3.5 billion searches each day

. Using a top gaming writer can help to increase organic traffic to your website and rank higher in searches.

53% of traffic now comes from

organic searches

, so it's essential that your content marketing is the best it can be.

92% of marketers

see content as an asset to their business. This means you should focus on yours to stay ahead of your competition.
Reasons To Hire a Gaming Writer
You've seen the stats. Content marketing is incredibly important to increase organic traffic to your site. A talented writer is essential to your brand. A professional gaming writer will have the skills to create engaging content that will reflect your brand and increase organic traffic. They'll do this by ensuring all content is rich in keywords and interesting to the reader. A high-quality gaming writer can put your company ahead of its competitors, creating consistent content that converts. Using a professional writer is cost-effective and ensures that your content is always high quality.
Identify Your Business Needs
The first step to hiring a gaming writer is to understand what you're looking for as a business. You should analyze your existing content if you have any and look for conversion trends. If you identify certain types of content convert more effectively than others, then you're one step closer. If you notice that blog posts are bringing the most organic traffic to your site, you'll want to find a gaming writer that can keep this trend going.
Take your brand into account when assessing your needs. You should identify the tone and brand voice you want to convey through your content to match a writer to this. You may wish to come up with a format that you want the writer to follow that will run through all of your blog posts or articles. Knowing what you want from your writer from the outset will enable you to have a successful working relationship with them and avoid disappointment on both sides.
You should consider your budget and turnaround time for content in your marketing plan. It's important to be realistic and understand that high-quality writers have busy schedules and will charge slightly more for their work.
Find a Knowledgeable Writer
A knowledgeable writer with experience in gaming will be the best fit for your business. Most copywriters can write about most subjects with a little research. However, for industries that rely on hobbyists, it's a good idea to look for someone that understands gaming and may also identify as a "gamer." Remember that your writer will create content for a demographic that is passionate about their hobby and look to your brand for inspiration, advice, and understanding.
Your writer should be able to convey their knowledge through their work and write with a voice that your audience will engage with and relate to.
Other Considerations
As well as looking for a writer with gaming knowledge, there are several other things to consider, such as:
Whether they have experience in pitching content ideas.

The turnaround time they offer.

Whether they have any professional experience.

How long they've been a copywriter.

How interested they are in gaming.
Work With the Writer To Create the Best Content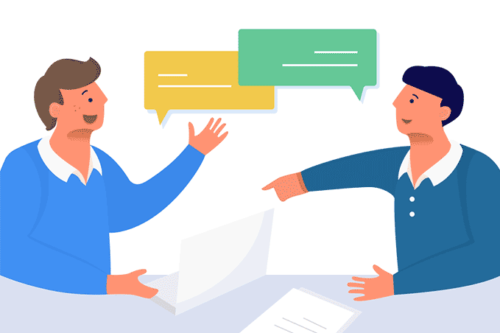 The best content often comes from collaboration. Although your gaming writer will write the content and propose ideas, communicate with them regularly. An excellent writer will be happy to craft content to suit your needs and work on new ideas with you. The more you work with your writer and communicate clearly what you're looking for, the better your content will be. You don't have to be constantly messaging. A well-written brief is enough to make clear your goals for the content and what you want it to include.
Being clear about what you want from your writer will avoid any disappointment. If you want the content to follow a certain format, then let them know. If you are looking to target certain keywords to increase organic traffic, then make this clear. Most writers prefer you to be clear about what you want from the beginning, rather than giving them little to work with and asking them to rewrite the content later on.
Stay Consistent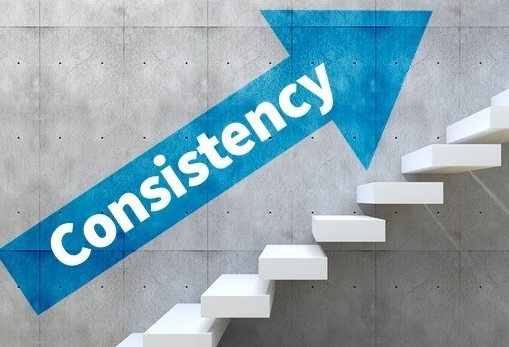 Once you've found a writer that works well with your brand and can produce the content that you require, work with them regularly. If you stay consistent and use the same writer for all of your content, your brand voice will also stay consistent. Sometimes you'll want to try out other writers and see how if their style suits you. You may find that several writers can produce content that meets your requirements.
Trailing different writers on minor projects initially can be a good way to gauge whether they are a good fit for you. This also gives you the opportunity to identify several writers that work for you, meaning you can post new content more regularly.
Provide Clear Feedback
Providing feedback after a job can help the writer understand areas to improve in their content. It also gives you the chance to request any changes that you'd like the writer to make to the piece. This is an essential part of the relationship between you and your writer. This is because it enables the writer to learn more about what you require and incorporate this into their work next time they work with you.
Summary
Finding a gaming writer isn't easy if you don't know where to look or the process to follow. Although it can seem daunting to take the steps to find and hire a freelancer, it's important to remember the benefit they can bring. If you are looking to increase organic traffic, then a writer that is experienced in SEO and understands the importance of quality content is essential. The process is simple, remember to ask writers as many questions as necessary and give clear guidelines. Once you find a writer you like, build a good relationship with them and keep your content consistent. Take the leap. There are many writers waiting for you right now!
How Scripted Can Help
Scripted can help to narrow down the vetting process. We've identified the best gaming writers with experience in the field. Check out our gaming writers and view their profiles and portfolios. You can see any publications that they have, as well as qualifications, experience, and a short bio.