How to Hire a Restaurant and Bar Writer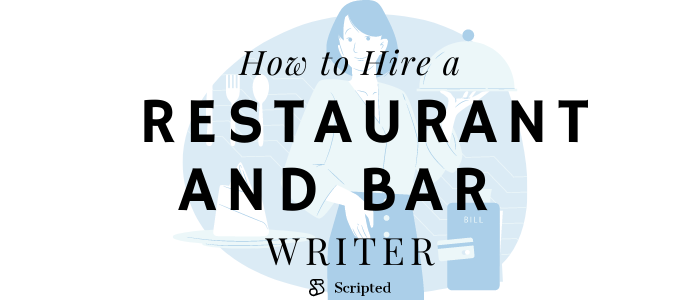 As a restaurant or bar, you serve your customers food and drinks, offering them a quality experience — so why would you need to hire a writer? Where does content fit into the restaurant and bar industry?
Well, if you want people to find your establishment, you need to build a solid online presence.
Research shows that 90% of guests research a restaurant online before dining — a percentage that is higher than any other business type. Once these individuals come through your door, you can then continue building a great reputation based on the food and beverages you serve. The opportunities are nearly limitless, especially when investing in the highest quality content.
Here's why you need an expert restaurant and bar writer, plus how to get started!
Why Hire a Restaurant and Bar Writer?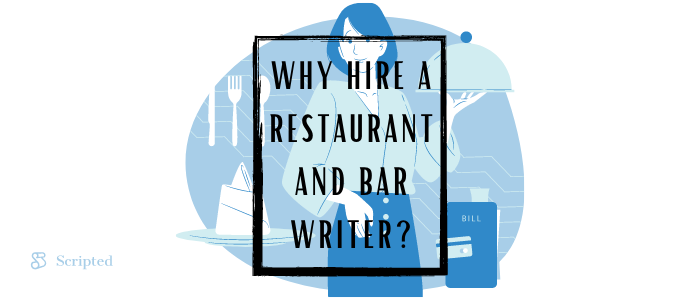 There are over one million restaurants in the United States, and nearly 60,000 bars and nightclubs.
Whether you operate a fine dining establishment in New York or an upbeat, hipster bar in Oregon, you will always have competition. Although many diners love to try new restaurants, there are also plenty who remain loyal to their favorite spot. As a restaurant or bar owner, it's your job to attract these potentially loyal customers — only then can you truly show them what you offer.
This is where content marketing comes into play. By consistently publishing content on your blog and on social media platforms, prospective guests gain an inside look into what they can expect in terms of what you serve and the type of environment. The goal is to encourage further engagement with your brand.
Compared to traditional marketing, content marketing costs significantly less. However, you need to invest in the right writers. Expert writers who consistently produce quality content ensure a greater return on investment (ROI). A professional writer with experience in restaurants and bars understands your intended audience, creating content that's engaging and purposeful.
The type of content a professional writer creates can:
Help you build brand awareness, attracting new customers

Build stronger relationships with customers, both old and new

Improve your ranking, allowing prospective guests to more easily find you

Attract a loyal following who will help spread the word about what you offer — both online and within your community
Step One: Decide What Your Content Needs Are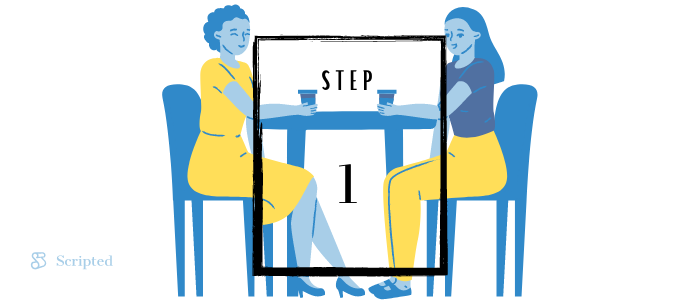 Before you invest in writers, you must figure out what your content needs are. This is the perfect opportunity to create a comprehensive content marketing strategy.
What are your goals?

To get your name out there?

To appear on the first page of Google?

To build your social media following?

Increase organic traffic to your website?
Once you've narrowed down your goals, it's time to take action. Depending on the state of your website, you may want to start with fresh webpage copy. Showcase:
who you are as a brand

tell your story

encourage visitors to look at your menu.
Then, start a blog. If you own a plant-based restaurant, why not write about aspects of a healthy lifestyle and or how sustainable farming supports a healthy planet? This brings your readers value. The more they connect with what you're doing, the more likely they are to support you.
As you increase traffic to your website, you can then invest in a monthly newsletter to highlight upcoming events, specials, news, and more. Tweak your strategy over time and keep with the latest trends while tending to your unique business goals.
Step Two: Find a Reliable Source for Restaurant and Bar Writers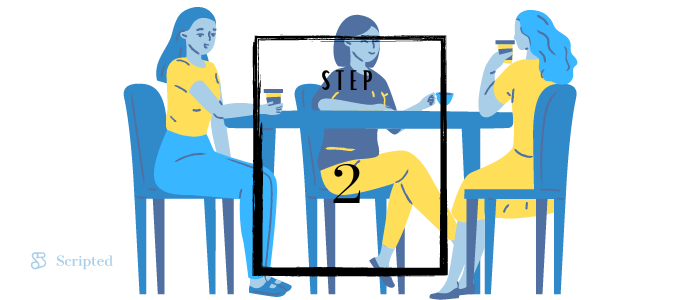 Depending on the tone and type of personality you seek, you may need a specific type of writer.
Although you can certainly post a job opening online, this method can be time-consuming and costly. You must go through the applications you receive with no guarantee that qualified writers applied. You may go through the vetting process, only to hire someone you're not overly impressed with.
Instead, there are content creation platforms that have already completed this process for you. Of course, not all platforms are created equal, which is why you'll want to partner with a credible platform that checks all the boxes — access to talented writers, ongoing support, and ease of use.
Step Three: Hire Writers That Will Help You Achieve Your Goals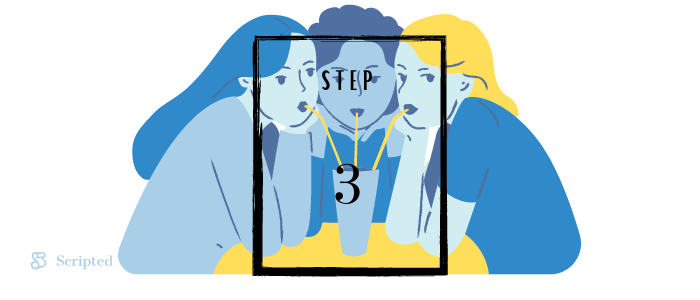 After you find a reliable source of restaurant and bar writers, you'll need to begin the hiring process.
When looking for the best fit, refer to step one. Think about who you are as a brand and what it is you wish to portray. Do you want your voice to be fun and light-hearted or professional and educational? Knowing what you want to achieve helps you select the best writer or team of writers.
As you search through potential candidates, view their writing samples. Do you like their writing style? Are you impressed with how they structure and format content? Do they understand the industry?
There is no need to settle for a mediocre writer. Take the time to invest in the right writer and you'll get content that converts.
Step Four: Create Content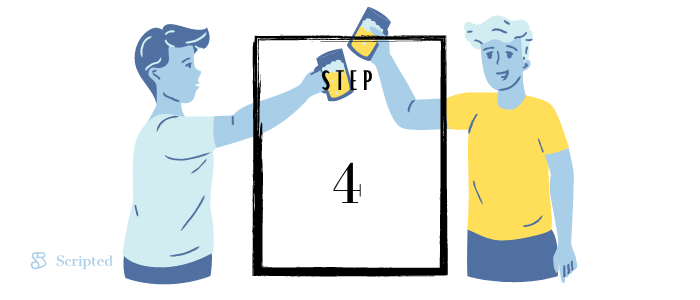 Now that you have a writer or two lined up, it's time to create some exceptional content!
Work with your writing team to build your topic list. Their experience offers additional insight. Those with specific experience in the industry, or those who are passionate about food and drink, know the latest trends. Be open to their suggestions. It's recommended that you work with a content platform that allows you to remain as productive as possible. For example, if you want to request edits, this process should be straightforward, quick, and easy. After all, the whole point of outsourcing your content needs is to free up your time for what matters most — building your
 business and overall brand.
Once you start regularly posting content, whether it's on your blog or Instagram account, remain mindful of data. This will help you maximize your marketing budget based on what's working and what's not. Google Analytics is an exceptional platform that allows you to track website traffic, gaining insight into several metrics. This information helps you adapt your style over time and create the type of content your audience wants.
How Scripted Can Help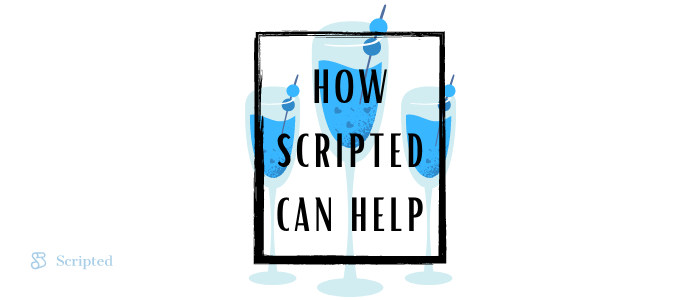 Scripted is an all-in-one platform that makes the hiring process as seamless as possible. From start to finish, the hiring, content creation, and revision process is completed on the platform itself.
Simply post your content needs and hire the best fit. You can make your project public so you can choose from the writers who submit a proposal, or you can invite specific writers to apply based on their writing samples and background. Once you find writers you love working with, rehire them with ease. This helps automate the content creation process, allowing you to focus on the bigger picture.
Ready to invest in the power of quality content? Start browsing our pool of talented food and beverage writers today!