How to Hire a Music Industry Writer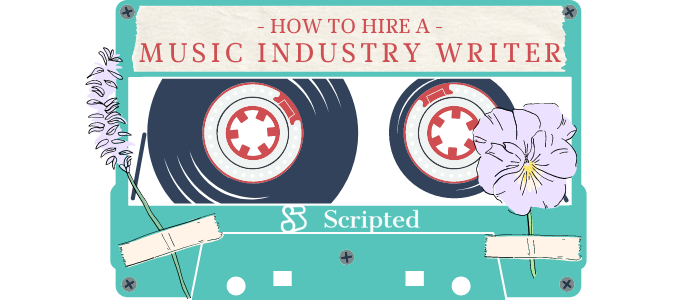 As Louis Armstrong said, "Music is life itself" — and many people feel that way.
Humans are highly connected to music, which brings those in the industry many opportunities to succeed. Although it is rapidly changing, the music industry continues to be a lucrative one. Each year, the industry reports billions of dollars in annual revenue. By 2024, experts believe that nearly $5 billion in revenue will come from streaming alone.
Whether you are an artist, producer, owner of a venue, or sell instruments in a brick-and-mortar store, you need to create a presence online. This will allow potential customers or clients to find you.
Why You Need Content for Your Music Website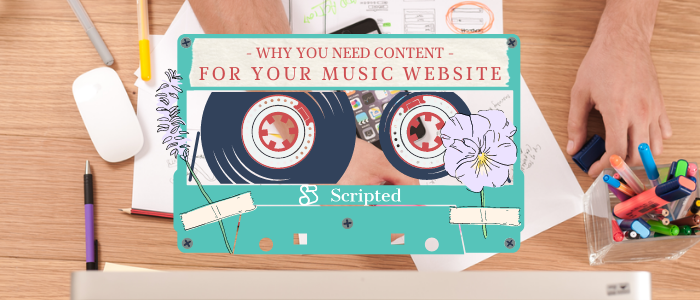 You see it more and more, "every business needs a website" — and every website needs content. From building credibility to showcasing your brand, content marketing can help you grow your music business — but not just any content. The content you create needs to be valuable and engaging.
Which leads us to the question, where can you source quality content?
Outsourcing your content needs will help you get the digital marketing material you need while allowing you to focus on the growth of your business. Here's how to hire a music writer that ticks all the boxes.
Regardless of what product or service you offer, there is no business without your customers/clients.
In today's digital world, even brick-and-mortar stores need a website. This allows prospective customers to find them. According to research, 92% of consumers visit a brand's website for the first time to do something other than making a purchase.
Content marketing is critical because it answers your audience's questions. They found your website because they were looking for something, and if you deliver, you may gain a new customer. The goal is to publish consistent, high-quality content. This will allow you to:
Generate leads

Connect with customers

Improve conversion rates

Drive sales

Build your subscriber list

Develop an online presence
To get started, follow these simple steps that focus on your unique brand and business in terms of your goals and audience.
Step one: Define Your Needs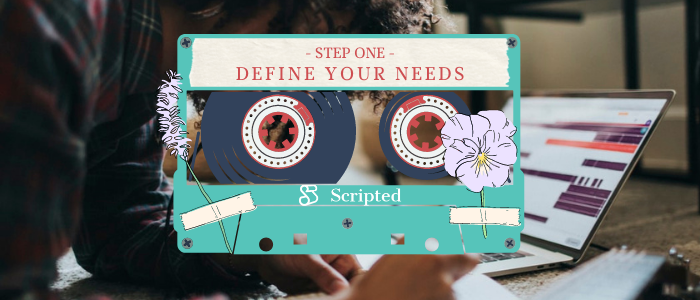 Figuring out what you need for your content will be your starting point.
If you're serious about building brand awareness and increasing organic traffic to your site, then you'll need a comprehensive strategy. From blog posts to social media content, press releases, newsletters, it's crucial to find a writer who can serve all your needs.
The music industry is fairly broad in terms of business opportunities. That is why you must focus on your niche, meeting the needs of your target audience. Whether you're writing about the latest trends in hip hop or the top saxophones released in 2021, your content needs to be written to a high standard. To showcase your brand as a leader in your industry, you'll need to position yourself as a credible content source.
Although expert writers can often cover a wide range of topics based on their unique experience and strong research skills, you may wish to invest in writers who are well-versed in the music industry. However, before you hire a writer, you need to:
Know what tone you'd like to portray — include this in your brand guidelines

Be clear on what format you need

Consider all other logistics, including your budget and time frame

Have a list of topics you'd like covered
Related: How to Set Up an Effective Content Marketing Strategy 
Step Two: Find a Source for Music Writers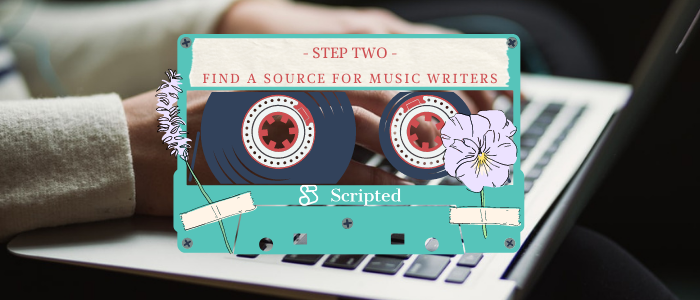 So, you know you need content and have started your comprehensive strategy — but where do you find expert writers?
Although you can create listings and post them on job boards online, this process can be incredibly time-consuming and frustrating. You may be flooded with applications, yet only one or two show promise. After you sift through all the applications to find a couple of potential candidates, you then have to discuss your needs, create a contract, and then hope that they deliver. Unfortunately, this method of hiring can quickly lead to lost resources.
Some opt to hire an in-house writer, but again, this can be expensive.
The alternative?
Hiring freelance writers from a reputable content creation platform. This option will help you save both time and money, supporting your bottom line. Best of all, when partnering with a platform like Scripted, all the vetting is done for you — which we discuss in greater detail below.
Step Three: Find the Best Music Writers for Your Needs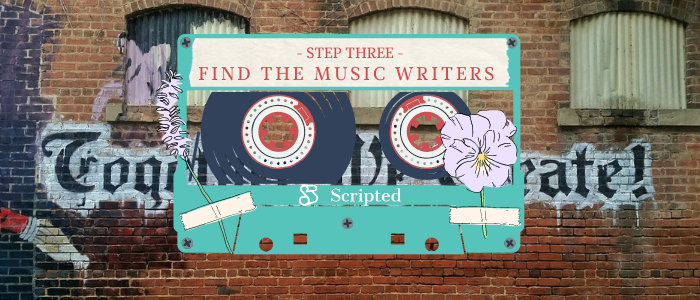 Once you have found a reliable source of top-notch music writers, you'll need to narrow those writers down to find the best fit.
Depending on your niche, you may look for a very specific writer. For example, you may specifically want a writer who has experience playing the drums or a writer that understand the recording industry. If your goal is to entertain, you may want to hire writers with plenty of personalities, but if your goal is to educate, you'll want to hire a writer that can deliver informative content that people want to read.
To find the best fit for you, start by looking at writing samples. On content creation platforms, writers will generally have a profile you can look at. These profiles include information about each writer's background in terms of their interests and experience. You will also be able to see a list of sample pieces. This will help you better understand their writing style and area of expertise.
Step Four: Develop Content
Once you partner with a writer or a team of writers who has the experience you seek, you'll need to work with them to make sure they understand your overall vision. Take the time to explain your needs so that you can then take a step back. After all, that is the whole point of outsourcing content. You need to be confident that while you're working on other tasks, the writers you hire are completing content to a high standard.
The best music writers will not only be skilled writers but will also actively get involved, offering suggestions that will help you optimize your content. For example, professional freelance writers will understand the power of SEO. 
There are also many great SEO tools available when conducting your keyword research, including:
Like any working relationship, communication is vital. Be clear of your expectations and give the writer all the information they need. This will ensure a more seamless experience and a rapid timeline. When you receive the first draft, provide feedback to better understand what you're looking for. This will encourage an ongoing work relationship that ensures consistent, quality content.
For the content, you publish, invest in analytics to see what's working and what needs to be adjusted.
How Scripted Can Help
Hiring a music writer doesn't need to be complicated. Whether you are hiring for the first time or have had less than a great experience with writers in the past, Scripted offers a solution that guarantees quality content. Being an all-in-one platform, Scripted will help you every step of the way.
To hire, simply become a Scripted member, post your job, get proposals from top talent, and then choose the best fit.
Accepting only the top 2% of applicants means you have your pick of the best. Scripted completes the searching and vetting process for you, which saves you an immense amount of time and money. Writers are then categorized based on their area of expertise. This means you'll be able to find a qualified music writer in no time.
Ready to get started? Browse our writers' page to get the type of content that converts!