Social Media Content Strategy for Your Engineering Site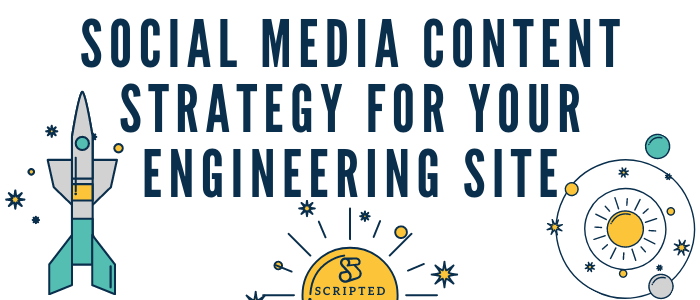 The engineering industry used to thrive on experience, referrals, and industry networking. While this is still incredibly valuable for your business, there has been a significant transition to online demand, which has increased the need for consumer trust online.
According to a study, 91% of individuals between 18 and 34 trust online reviews just as much as personal recommendations and referrals, and 93% of consumers say online reviews impact their purchasing decision.
A positive online presence is increasingly essential.
But with so many social media platforms and online competition, how can you separate your engineering site from the rest? How can you stand out?
To increase traffic and awareness to your engineering site, you need a strategic plan — you need a social media content strategy.
What is a Social Media Content Strategy?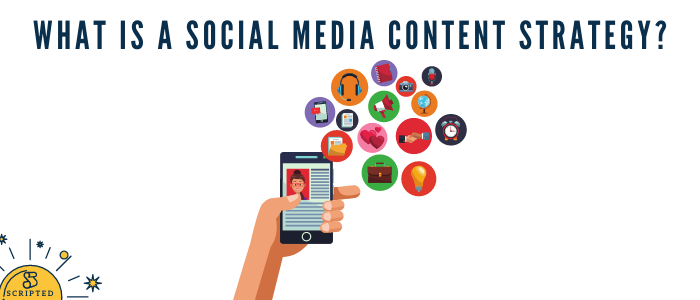 Social media content marketing is a strategy businesses use to increase traffic to their websites. You can use the content on your site and social media channels, which means you need content that resonates with the people you're trying to reach. A content strategy is:
The types of content you post, such as blogs, ebooks, and social updates

How often do you post

Tailored to your audience

The backbone of your SEO efforts 
With the right content, you can increase organic traffic.
A compelling social media content strategy creates content your target audience wants to read. The more relevant the content, the better it performs.
Here is a step-by-step guide to creating a content marketing strategy for your engineering company.
Know Your Audience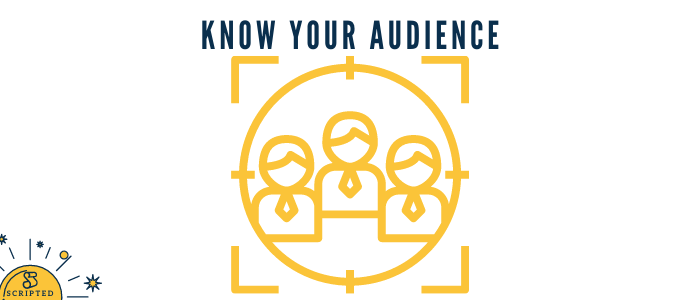 Before posting content online to increase traffic to your website, the most important thing is to understand precisely who your audience is and how they interact with social media.
Writing content for your engineering site that resonates with your audience starts with analyzing their behaviors. For example, suppose you intend on selling engineering services to construction companies. Post content on platforms that have a more mature audience — it's more likely where you'll find decision-makers.
How old are they?
Start by identifying how old the average person is that you want to target. While social media is becoming increasingly adopted by all age groups, the younger audiences still tend to be more active on the newer social media channels. Understanding the age of your ideal audience can help you determine which channels they are most likely interacting with online.
What is their buying motivation?
Another essential factor to consider is how they make a purchasing decision. This can help you identify the right types of content and where it should be shared. For example, if your target audience makes decisions primarily based on facts and figures — like engineers — you might want to focus more on social media channels that allow for direct engagement with these characteristics (such as Twitter).
When are they online?
Understanding what times of day people use specific social media channels can tell you when would be a good time to post. To increase the engagement of your content or posts, you want to post it around the same time that your ideal customer will be online. For instance, you don't want post at 10 am if your audience is working and away from their phones.
What's their buying behavior?
Are they more likely to schedule a call with you? Or are they okay providing personal information over the internet? Researching how your ideal client interacts in the "call to action" or the purchasing phase is very important in the messaging you are putting online.
By understanding how each of your target audiences uses specific social media channels and which topics appeal to them most when reading content, you will create content that is more likely to resonate with them and lead to increased traffic.
Know Where to Post Your Engineering Content
Now that you know the who, you need to know the where. To do so, review the various social media platforms and decide where the majority of your target audience hangs out.
LinkedIn is one of the most important platforms for you to increase traffic to your engineering site.
LinkedIn is unique in that it allows you to target your content based on the company, industry, and job title.
Using various tools that LinkedIn provides like LinkedIn Sales Navigator, you can connect with individuals in the decision-making position. If they decide to connect, they will now see all the content you post.
When you share valuable information on LinkedIn, you're more likely to increase your profile views, website visits, and inbound links.
While Facebook has a larger demographic of all ages, you can use this platform for B2B content marketing purposes and direct sales. Since Facebook users have varying interests, it's essential to create content around what they care about most (ex: hobbies), increasing their engagement with your company.
Great practice for Facebook is to utilize the Facebook Group and Page options. Your engineering company should have a Facebook page set up, as many consumers search for a Facebook page as often as they do a website. Joining an engineering Group page is another way to increase awareness.
Twitter content tends to focus on news rather than sales or direct interaction with users (although that is possible). 
Since there are so many accounts sharing content at the same time, yours needs to stand out. The average lifespan of a Tweet is just 15 minutes. Make sure you have an appealing bio, use hashtags correctly, and tweet a variety of content, including videos, memes, articles, and photos.
Twitter is 70% male and only 30% female. So, if your engineering site is looking to target male-dominated industries such as construction, Twitter may be an excellent option.
While there are countless more social media platforms, many are not optimal for promoting engineering services. This doesn't mean you can't find success on other platforms, just be sure to manage your expectations.
Know the Type of Content You Should Post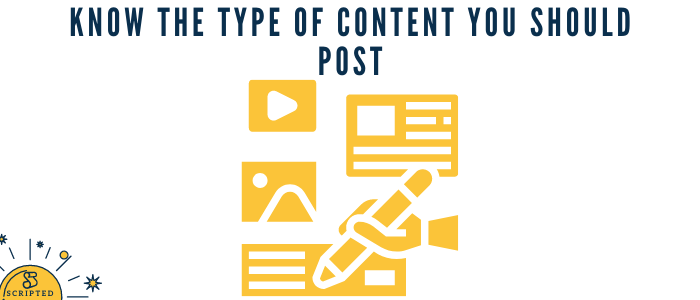 For your engineering website, you want to make sure you post content that's beneficial and brings value to your audience.
Don't just share content because it exists, but be selective of what you post.
Every time your company shares content on social media, it should have a goal in mind: awareness, engagement, or direct sales. If there's no goal associated with the content you share, then chances are it won't lead to increased conversions for your site despite how well-written and appealing the content may be.
Infographics are great ways to increase traffic since they can display information quickly while also catching people's attention at first glance, increasing click-through rates (CTR). According to Xerox, there is an 80% increase in readership if you post statistics, graphs, charts, or visual information.
Things to note:
Don't be too salesy in your posts. If you post something selling your services, it's best to post 3-4 non-sales-related posts before your next attempt to sell.

Ensure you respond and engage with comments on your posts.

Try posting about industry trends and other topics that highlight your knowledge. This builds credibility and can generate return visitors to your website.

Post the latest innovations or techniques and how they relate to your business. This is a sales strategy that won't make you appear pushy.
Know-How Often You Should Post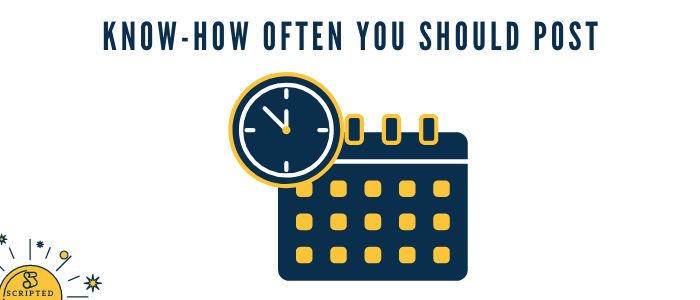 You must post content pretty frequently on your social media channels.
Each social channel has different optimal posting frequencies for maximized engagement.
Here are some rough estimates based on the social media channels mentioned above:
Twitter:

2 to 3 times per day

Facebook:

Once per day

LinkedIn:

Once every 1 to 2 days
While this may seem time-consuming, many tools and software exist that can help you with your content marketing strategy and post scheduling.
Hootsuite, Buffer, and Sprout Social all have free and paid versions of their scheduling tools, allowing you to schedule content in advance.
Hootsuite also has a large social analytics portion where it tracks your content, suggests content types most effective for each channel, and offers industry trends across the board.
Include a Blog on Your Website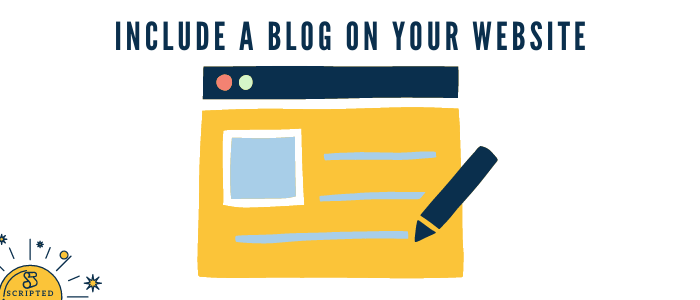 Starting a blog is one of the best ways to increase your traffic through the power of Google and SEO.
Your blog should include posts that are highly engaging and offer content on topics your audience wants to read. Your posts should be less about selling your services and more about providing valuable insights into the engineering industry overall.
Here are some of the best practices when writing blogs to maximize SEO rankings:
Include proper keywords. Keywords are what is searched for when content is found, so it's important to optimize your content with the right keywords. This will help Google match you with what searchers are looking for and lead them back to your site. There are some great keyword tools that you can use to identify which words should be used throughout your articles. Some of those include SEM Rush, Wincher, and Rank IQ.
Keep content fresh and relevant by writing about trending topics or how they relate to customers' lives. For example, if you're promoting engineering services related to oil and gas pipelines, write posts on recent natural disasters that have recently occurred. Writing about trending topics will increase the searches on these topics and can help increase your website traffic.
Create content that is long and valuable enough that people will share it on social media. You want people to share your content or link back to your content. The more people that share your content, the better your article will rank on search engines. The average post length should be around 1500 words or more.
Use images with captions or quotes within your content, as this helps increase click-through rates (CTR). CTR is a metric used by search engine marketers to determine how effective their content marketing efforts are when driving traffic from searches for targeted terms. If your article is bland or lacks images, people will be less inclined to read it. Infographics and visual statistics work very well to increase reader engagement.
Ensure your content is readable and not cluttered with excessive images, videos, or "keyword stuffing." While it is important to include everything just mentioned, you have to not overdo it. Ensure the reader experience is enjoyable and easy to read. Adding keywords to every sentence makes content appear as spam to search engines.
Partner with Scripted for Your Social Media Content Strategy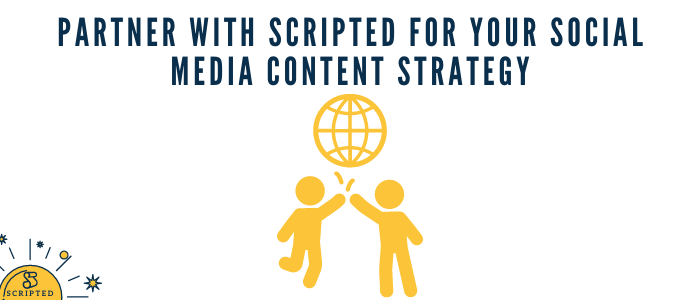 Implementing a social media content strategy is one of the best ways to increase traffic to your website. The engineering industry changes as technology increases and these content strategies can propel engineering businesses forward in the digital era.
A content strategy includes posting on social media platforms, creating relevant and engaging content, blogging to increase traffic through SEO rankings, and keeping content fresh by writing about recent events in the industry and how they relate to your customers' lives.
If you need support or don't have the time and resources to create high-quality content for your website and social media strategy, consider hiring a professional writer to optimize your content.
Browse our writers today and get content that can help your business stand out online.