5 Things to Look for in Your Next Email Copywriter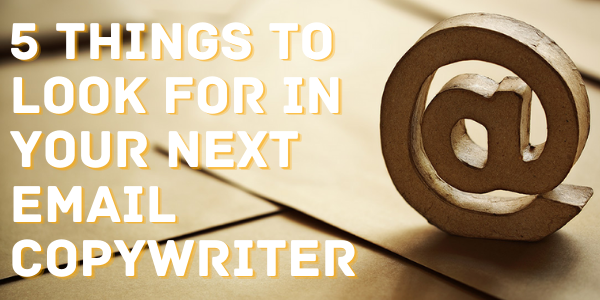 The rise of social media has convinced some companies that they need to focus on their Facebook pages more than writing effective emails. More often than not, ignoring email campaigns will hinder your ability to engage with customers, improve brand awareness, and sell more products.
Research shows that email marketing plays a critical role in engagement and conversions. One survey shows that:
3.8 billion people use email compared to 3.4 billion that use social media.

Email gets a 6.05% conversion rate compared to email's 1.9% conversion rate.

Email has a 22.86% open rate and 3.71% click-through rate, while social media only has a 0.58% engagement rate.
Before you can reach your goals, you need to find an email copywriter who knows how to create the kinds of content that encourage and convert. Without a great writer, your campaigns will probably fall flat with your target audience.
Make sure you get optimal results by hiring an email copywriter with the following traits.
1. Crafts Enticing Subject Lines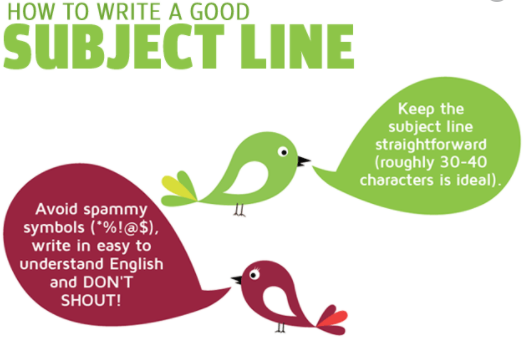 When people on your contact list get an email, they see your subject line first. A well-crafted subject line often determines whether someone opens your email or sends it to trash.
What does an effective subject line look like? That depends on your audience and what connects with their interests.
For example, if you want to sell organic body washes to young professionals who value quality products, you will probably get a high rate with a subject line like:
Check out the natural scents for [your brand]'s organic body wash!
You probably will not get a high open-rate with a subject line like:
We've dropped our prices so everyone can try our new scents.
Why does the first line work better than the second? Because the writer understands that the target audience values quality more than saving money. The subject line maintains a friendly tone while using key terms that will pique the audience's interests.
2. Writes Catchy Introductions
Today's email clients typically display the first 35 to 140 characters of your message. For example, Gmail shows users the subject line followed by the first several words of your text. The words that recipients see depend on the length of your subject line. Longer subject lines leave less room for the preview text.
You will likely get the best results by including a personalized greeting and mentioning the purpose of the email. For example, the email selling organic body wash might read:
Happy Day, Ann! We're excited to share five new scents with you!
This gives the reader a joyful introduction and adds to the information offered in the subject line. Now, the recipient knows that the company has five new scents. Curiosity to learn about the scents will encourage people to open the email.
Of course, your introduction will differ depending on what you want to communicate. "Happy day, Ann" works well for a company that sells health and beauty products. A company that provides managed IT services might choose a more formal option like "Good morning, Ann" or "We have good news, Ann!"
3. Gets to the Point!
Outside of work hours, most people read email on their mobile devices. Writing short paragraphs help ensure that mobile users can read your emails easily. Long paragraphs can create a challenging wall of text that makes people want to delete your message.
Keep paragraphs within two to four sentences to improve reach and engagement. Also, don't write convoluted sentences. Get to the point!
4. Has Industry Knowledge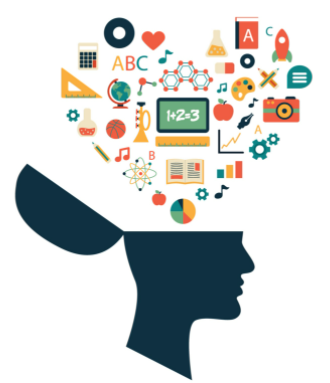 Email marketing requires an in-depth knowledge of your industry. Many email copywriters also have experience writing in areas like:
Familiarity with your industry means that the writer can identify the features that make your products and services interesting to potential buyers. Instead of getting generic phrases like:
Our healthy new body washes smell great!
Experienced writers can give you evocative, keyword-rich phrases like:
Our paraben-free body washes smell wonderful because they're made from organic essential oils!
An educated audience willing to pay for the best product won't care about the first sentence. The second sentence appeals to the concerns they experience as they browse products.
Look for someone who has experience in your industry so your emails can connect with the pain points and interests of your ideal buyer.
5. Knows About Compelling Calls-to-Action (CTA)

Few things matter more than a compelling call-to-action (CTA). Your email's CTA makes the final appeal that convinces readers to spend their money on your brand's products and services.
It takes finesse to write a convincing CTA. Your message needs to tell readers what to do next — but the message can't seem too pushy.
The best CTAs ask readers to perform one simple action that will solve a problem in their lives. Examples include:
Click here to learn more about our new body wash scents!

Place your next order today through our online store!

Browse all of our new organic products to find an option you will love!

Use the discount code NEWSCENTS for 10% off your next order!
Leave no ambiguity. The recipient knows exactly what to do and what results to expect.
Improve Your Marketing with an Email Copywriter from Scripted
You don't have many chances to get your audience interested in reading your emails. A couple of dud emails that miss the mark could mean that people unsubscribe or send your emails to the spam folder.
Improve your email marketing campaigns by hiring writers experienced in targeting your audience. Scripted makes it easy for you to find the right person for your emails. When you hire email copywriters from Scripted, you get to browse the profiles and portfolios of vetted professionals.
Sign up now so you can improve your engagement, click-through, and conversion rates with effective email campaigns!